2016 as seen and heard from Istanbul –
Masterful sound experiments and Turkish tips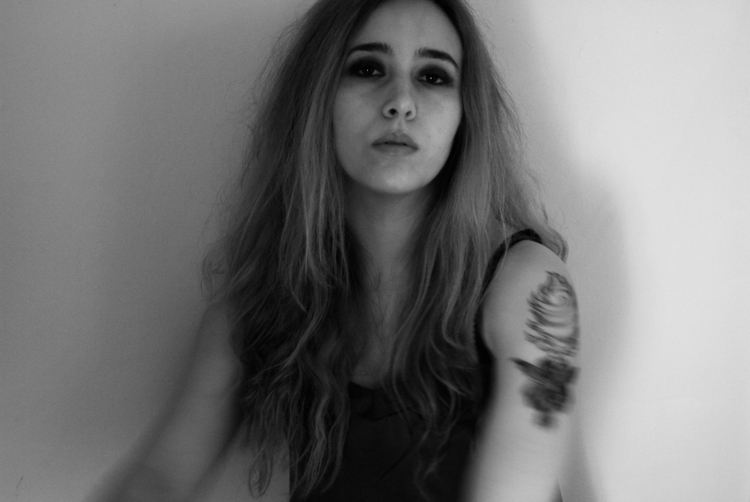 By Ipek Gorgun – introduction by Mads Kjeldgaard
Turkish sound artist, experimentalist and musician Ipek Gorgun released one of the most spectacular debut albums of 2016. As such, she is one of the most interesting artists to emerge on our musical radars in 2016: The self-released "Aphelion" is a deep exploration of the sonic possibilities of computer music with experiments in spectral sound, noise as well as concrete methods. Her album has been picked up by renowned record label Touch which reissued the album in December 2016. Gorgun is also an alumni of the 2014 Red Bull Music Academy and is currently enrolled in the doctoral program of sonic arts at Istanbul Technical University's Center for Advanced Studies in Music. We asked her what musical experiences shaped the year 2016, and she replied by reviewing the album she loved the most and by recommending some of the best music coming out of Turkey last year.
---
An international favorite from 2016
Roly Porter: "Third Law"
Remember when you were a teenager, discovering your next favorite musician? Or the excitement and joy of finding this "imaginary friend" who shares the same musical mindset with you? Well, that was the case for me when I first listened to Roly Porter's "Aftertime" a few years ago. Following his work ever since, I was lucky enough to hear the evolution of his artistic process as well. And now I'm happy to write about "Third Law", which is my favorite release from 2016.
From the opening track "4101" to the closing "Known Space", Porter has managed to create great balance between micro and macro structures by establishing morphing dialogues between sonic events. Those dialogues provide very dense textures with everlasting effects that keep haunting the listener even in the moments of silence. Maybe this is why each layer blends into a full exploration of mid/hi-mid frequency ranges, along with the intense and explosive interventions of low/sub frequency components. To me, the raw material comes first to give birth to the form while composing, but on "Third Law", it is quite impressive to witness how texture and layering have taken such an active role during the establishment of the form of each track. The deep, deep sub-level humming of "In Flight" might be a great example, as the humming is constantly kept under confrontation by iterative sequences that evolve into linear graduated continuants as the piece progresses. The tension between these layers bring in the structure quite naturally.
Aside from its masterfully crafted layers and structures, what surprised me the most in this album was the relationship between melodic and non-melodic elements. After the release of the magical "Life Cycle of a Massive Star", I was thinking he was tending towards a more melodic region, but on "Third Law", Porter blended both melodic and non-melodic components beautifully, sometimes in erratic behavior with sudden pulsations interrupting the melodic flux, and sometimes in non-melodic gestures, gradually evolving into pitch content and then collapsing into granular motifs – just like in "Departure Stage" or "Known Space".
To be honest, my experience with "Third Law" was far from abstract as there is a usual tendency to categorize musical work as formless, arbitrary or abstract by the moment it leaves the safe shores of traditional composition. Nevertheless, Third Law felt way too down to earth together with its references to gravity and mass, as two elements that give definition and shape to our day-to-day existence. Especially with experimental electronic music, the more we liberate the sound from its recognizable source, the more we tend to explain our experience over metaphors – which of course is an alternative way of defining what we hear – but I believe that "Third Law", probably the boldest work of Roly Porter, has already provided a language on its own.
---
Fresh from Turkey
AID Room No:1
The "Art Is Dead" collective has been very active during the last couple years in Istanbul, sticking to the DIY ethics along with their discourse on anti-establishment, anti-racism, anti-sexism and well, anti-many things that drive us insane. Its contributors have utilized spaces like factories, cafés, tattoo studios, galleries and living rooms for a wide spectrum of performances from vocal improvisations to networking performances, multimedia art and live electronics. And with their tremendous efforts, they were able to organize a non-profit, international non-music festival that lasted for six days.
The first release of their "room" sessions has been one of my favorites in 2016, thanks to the participation of Basar Under, Embodead and Onur Baskurt.
Gantz: "Space Horror/Step on Lava" (12″)
Over the years, Gantz's musical journey has evolved from glitch and IDM to dubstep. Whatever direction he takes, his unique breakbeats and bass sound seem to be his signature.
Besides the uncanny and mesmerizing esthetics of "Space Horror", he has also brought the a-la-Turca to "Step on Lava", with a very subtle touch on the bass melody. But adding the "middle eastern" vibe to electronic music might be a little tricky; if you make it too much, it would still be awesome for marketing – while in reality, you may end up with pure orientalism. However, this is not the case for Gantz as his touch was just in the right amount and blending in beautifully.

Other picks from Turkey in 2016:
TMTVLTMTVL: "TMTVLTMTVL"
Iskeletor: "Lurker"
Konstrukt: "Molto Bene"
Cagri Erdem: "embodying151016"
Biblo: "Ad Nauseam"
Sami Baha: "Mavericks"
Tuna Pase: "Night Music/Gece Muzigi"
Extreme Parking: "S/T (Reissue)"
Seretan: "Live In Dreams"
previous post: Kvartalets bedste sange #4 –

High-school-mobning, diset queer-r'n'b og qawwali