"It's supposed to be about FREEDOM" –
interview med The Young Sinclairs
Tweet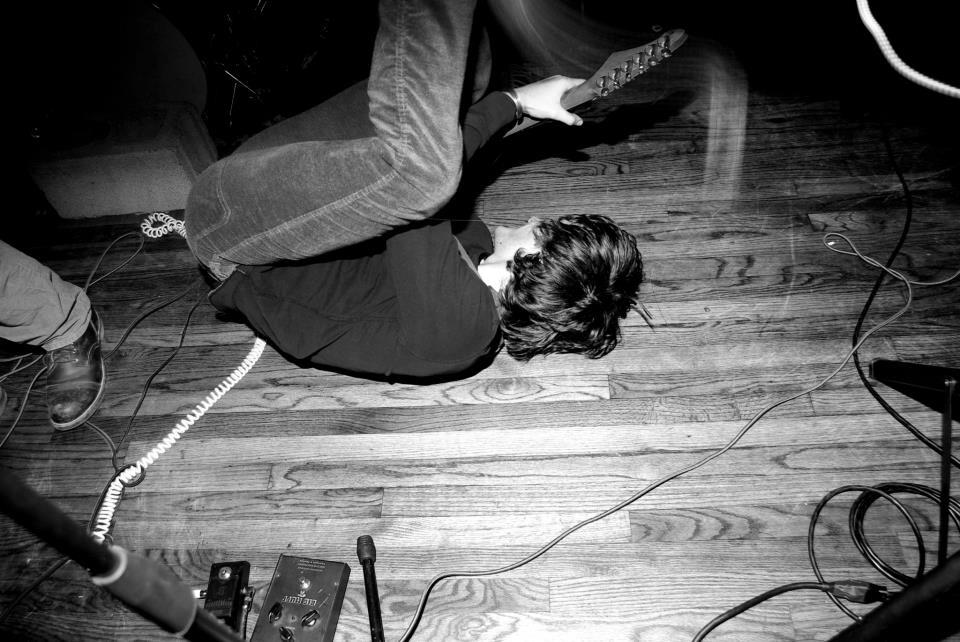 Af Andreas Melchior. Fotos fra bandet.
I næsten 10 år har Young Sinclairs udgivet adskillige hjemmegjorte albums, cd-r'er, syvtommere og albums, som man kan høre på bandets bandcamp; udtrippet fuzz, freaky 12-strenget rock'n'roll og, ikke mindst, kimende, harmonisk folk-rock. Bandet har netop udgivet "This Is The Young Sinclairs" på det engelske label Ample Play (Sudden Death Of Stars, Paperhead, Bed Rugs m.fl.), og Passive/Aggressive bringer i den forbindelse et interview med bandleder Sam Lunsford om Young Sinclairs' musikalske udvikling, indspilningsprojekter og den lokale musikscene i Virginia.
Men først en lille introduktion: I efteråret 2012 kontaktede jeg Young Sinclairs for at købe LP'en "The Songs of the Young Sinclairs". Projektets bagmand og forsanger Sam Lunsford spurgte mig henkastet, om jeg havde haft en musikblog, fordi han genkendte min e-mailadresse. Det viste sig, at Sam havde været læser af bloggen (som, i parentes bemærket, er blevet slettet for længst). Han havde tilmed downloadet nogle af de sange, jeg havde rippet fra mine vinylsingler, og inkluderet et par af dem på en mix-cd, som blev uddelt da Young Sinclairs var opvarmning på en tour med Brian Jonestown Massacre.