Dedekind Cut '$uccessor' –
Liberating ambient music from predictability and whiteness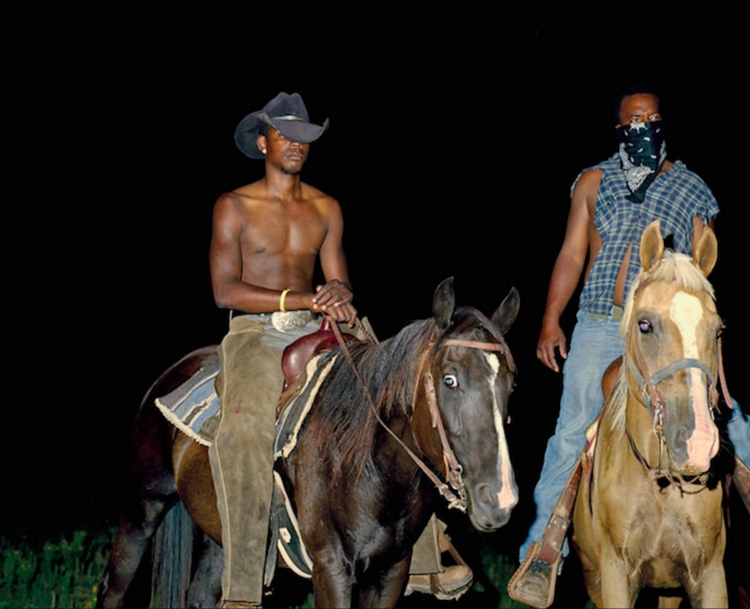 Dedekind Cut "$uccessor" (NON Worldwide/Hospital Productions, 2016) – Review by Ivna Franić
Having broken off with the Lee Bannon and ¬ b monikers – possibly for good – Dedekind Cut's Fred Warmsley kicked off 2016 with an interesting although not entirely satifying collaboration with Rabit, followed by the merely solid single "Last". It wasn't until this past spring's "American Zen" EP that the direction in which Warmsley was heading began to take shape. A gorgeous ambient release that could almost pass for a full-length album, "American Zen" signalled not only the sounds that Dedekind Cut would go on further exploring, but also a fresh approach to the topics he had already shown interest in, mostly through mixes and one-off tracks.
As if to make sure he provided us with the right context for his debut LP, in the days before its release Warmsley posted a marathon "Ambient Essentials" playlist which, among other things, confirmed Enya's newly legitimate influence and served as a welcome reminder of the more and less contemporary ambient touchstones. Perhaps an understandable move, considering that the labels releasing the record (NON Worldwide and Hospital Productions) both hint at a fairly noisier and/or less acessible sound; that the "$" in "$uccessor" makes it sound like a great name for a hip-hop release, and that its striking cover looks like an image gracing a … huh, a queer black americana record?
Upon first listen, "$ucecssor" clearly isn't any of the above, however, it isn't entirely clear what it is either. After a brief and more or less gentle introduction, the stomping "Instinct" gives way to a mellow synth melody that can hardly break through the thick layers of sound clearly touched by Dominick Fernow's unforgiving hand. It doesn't take long, though, before Warmsley begins to more or less completely abandon the rhythm in favor of textures. If "Conversation with Angels" takes its time to lull you into meditation, this is only to enhance the disruptive effects of "Fear in Reverse" in which a generic female voice, not unlike those from a public PA system, is heard uttering words such as "feared". The latter's synth arpeggios bring to mind Oneohtrix Point Never, as do the echoing choruses of the discomforting "Maxine" – all thankfully avoiding the overblown approach of Lopatin's recent output.
In fact, Warmsley almost entirely ditches the aggressive samples and fractured beats. Where uneasy sounds like these do appear, they are never taken to their extremes as in some of the similarly anxious productions by say Lotic; instead they are purposely left to dissolve in their own ambience. Elsewhere, ambient tracks flirt with new age moods, and seemingly meditative songs neatly hide their darker undertones, like on "ℐntegra" and the cinematic "☯". The epic start of "46:50" is interrupted by a gentle yet slightly ominous piano melody that kicks in halfway into the track.
Throughout "$uccessor" Dedekind Cut blends various ambient traditions and less obvious sound references, guiding even the apparently predictable tracks to their unanticipated resolutions. As it turns out then, the acts on the level of representation mentioned in the introduction, such as breaking away from ambient music's usually pale and abstract visual code, are much more than purely aesthetic choices. As Warmsley explained in an interview when asked about the cover: "I love the idea of someone of color on a horse, something you normally don't see being portrayed in the media, like a person of color making ambient music."
Much like Chino Amobi's excellent "Airport Music for Black Folk", Dedekind Cut's debut full-length questions some of the original principles of ambient music, including its supposedly relaxing role, the assumed background spot, as well as its tacit smart-white-dude tradition. "$uccessor" successfully (no pun intended) undermines expectations, creating a wonderfully subdued mood with muffled tones of discomfort occasionally emerging to the surface, refusing to stay in the background.
Info: "$uccessor" was released in November and featured on our year-end list.
previous post: Sjæl i Flammer –

En omfavnelse af den dansksprogede popmusik (videopremiere & playliste)