Distortion Girls –
Sløret støjrock nær hvilepuls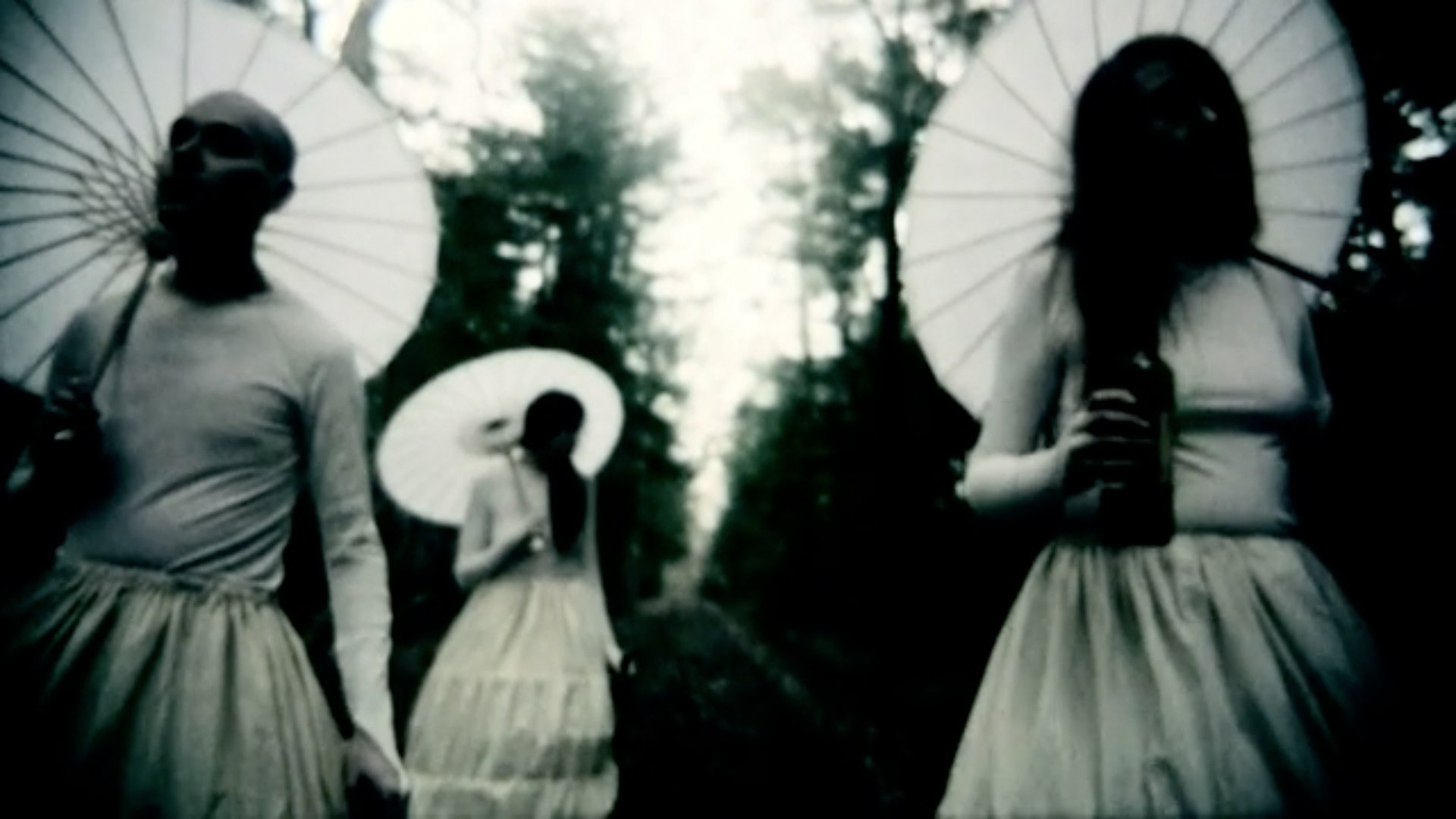 Af Mathias Ruthner – foto: Søren Meisner
Da Distortion Girls sidste år udgav sit første album "Party" – der tilmed var en af årets bedste danske udgivelser – havde bandet efterhånden rumsteret nogle år i den københavnske undergrund efter at have spillet sin første koncert på Festival of Endless Gratitude tilbage i 2010. Trioen består af Marie Aarup Jensen, Tanja Vesterbye Jensen og Marc Kellaway, som også har spillet sammen i andre konstellationer før Distortion Girls (bl.a. Exquisite Russian Brides, Tender Buttons og Pink Luminous Invocation).
På "Party" bevæger de sig hovedsageligt i de repetitivt dronede og semi-psykedeliske afkroge af støjrocken, hvor tempoet er skruet helt i bund, og rytmen lige nøjagtig holdes i live af en støvet trommemaskine. Numrene forløber med stor tålmodighed, og pladen åbner og lukker med sange, der varer hhv. 21 og næsten 19 minutter. Den mørke, næsten tonløse vokal er mixet relativt lavt og flyder sammen med de skiftevis svajende og flossede guitarer, og på et nummer som "Lightning Strikes" lyder bandet hen ad Mazzy Star pakket ind i en anselig mængde rumklang.
Trioens tidligere samarbejder er tydelige på "Party", der slet lyder ikke som et debutalbum. Selvom Distortion Girls' lyd er svær at genredefinere og stikker i forskellige retninger, så virker albummet som et virkeligt gennemarbejdet værk fra et band, der kender hinanden godt.
Info: Albummet "Party" er masteret af Rashad Becker og udkom som dobbeltvinyl på Cat Box Corp. i november. Distortion Girls kan opleves live, når trioen varmer op for Zu d. 24. februar på Loppen.
previous post: New Kids –

Improvisationsmusikere på episk renselsesrejse (premiere)