Fatima Al Qadiri –
golfkrig og gregoriansk trance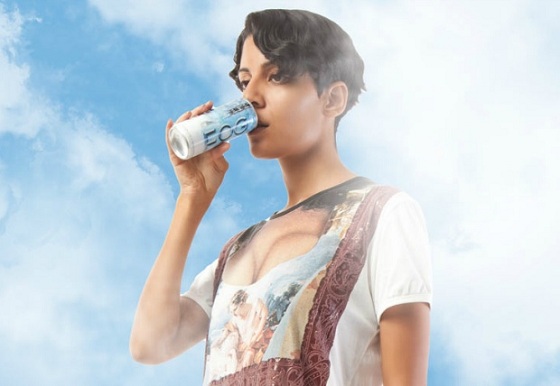 Hun blev født i Kuwait og voksede op under Golfkrigen. Og med minder om rigtige bomber dugfrisk i hukommelsen fortabte hun sig i Sega Megadrive-spillet "Desert Strike". Spol 20 år frem, og musiker/kunstner Fatima Al Qadiri, der nu bor i New York, udgiver i november 2012 ep'en "Desert Strike".
Vi overså den lidt sidste år, men den er værd at tjekke ud. Fatima dyrker lidt den samme musik som en lang række andre nyere kunstnere, heriblandt James Ferraros BODYGUARD-projekt, Vatican Shadow, Gatekeeper og i Danmark Girlseekers-Jonas Frederiksens Vitamin J.
Vaporwave, new-age-electro, gregorian trance – call it what you will. Det er musik krystaliseret i retrofuturistiske ideer om virtual reality, cyperspace og kapitalismens ufejlbarlighed. Hos Fatima er det rumklang, muzak-synths, plastisk chanting, samplede calypso-olietønder, Windows95, og computerspils-lyde. Dårlig smag i nye appetitlige hybrider.
Fatima Al Qadiras "Ghostraid" fik sig for nylig en passende musikvideo lavet af Thunder Horse (den visuelle kunstner Alex Gvojic) og kommissioneret af Museum of Contemporary Art i Los Angeles. I videoen smelter computerspil sammen med virkelige infrarøde militærvideoer fra Golfkrigen og er således en apokalyptisk sammensmeltning af underholdning og krig – præcis som Fatima oplevede det for 20 år siden.
"Desert Strike" er ude nu på Fade To Mind og kan streames nedenfor.
previous post: The Holydrug Couple –

psykoaktiv chilensk chillfaktor