Festskrift IV –
Passive/Aggressive releases new publication about RHYTHM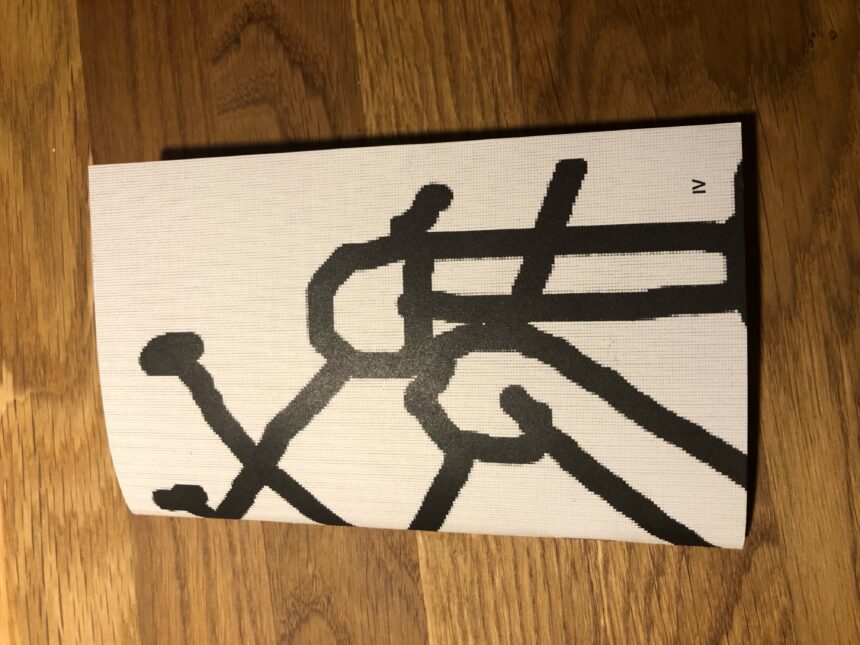 Today Passive/Aggressive is releasing the fourth edition of our Festskrift-series – a line of publications aiming to give artists and cultural actors a chance to unfold their thoughts and visions about a given topic and by the same token attempts to provoke such reflection.
Festskrift IV is a collection of reflections around the phenomenon of RHYTHM – written, illustrated and recorded by musicians, graphic designers, DJ's and multidisciplinary artists. A collection of fragments that we have attempted to liberate from traditional formats and journalistic tropes. Neither length, format nor content has been dictated – these considerations have been left entirely in the hands of the contributors while only the thematic framework was proposed.
Everyone has experienced rhythm, but it is difficult to express in words and gestures. In many fields — such as biology, design, music and politics — rhythm is a key component. It appears and is understood in a diverse number of ways.
But how does it feel to work closely with rhythm? To develop an intimate relationship with this intangible material; to mold and shape it in your hands or mind; to permeate with it minutes, hours, days, years and decades. What is it like to be a sculptor in space-time?
Rather than attempting to pin rhythm down, this publication looks to diversify our understanding of rhythm by providing a collection of personal reflections, experiences and expressions on the topic. The artists in this publication act as guides in each their own realm of mindful and respectful expressions of rhythm.

About the publication
FESTSKRIFT IV
RHYTHM
56 pages. Edition of 300. Printed by Narayana Press. Price: 30 dkk.
With contributions by: Anja Jacobsen, Drummesses (Sufie Elmgreen & Simin Stine Ramezanali), Jaleh Negari, Kresten Osgood, Kristian Paulsen, Kristoffer Raasted, N.E.Girl, Lasse Munk, Petra Skibsted, Lisbeth Diers, Oliver Laumann, Arthur Carlander, Rasmus Littauer, Rune Lohse, Szymon Gąsiorek, Søren Hoi, Ying-Hsueh Chen.
Illustrations and design by Mathias Skafte Andersen.
Edited by Greta Eacott, Anders Bach, and Nils Bloch.
Festskrift IV was supported by Statens Kunstfond
ISSN: 2245-862X
Due to COVID-19 we will have none/minimal distribution and have decided to make the publication free until further notice. The publication can be ordered by sending us your address at info@passiveaggressive.dk or by subscribing to patreon.com/pasaggressive – you just have to pay for the delivery, or you can pick up the publication at a few safe spots in Copenhagen.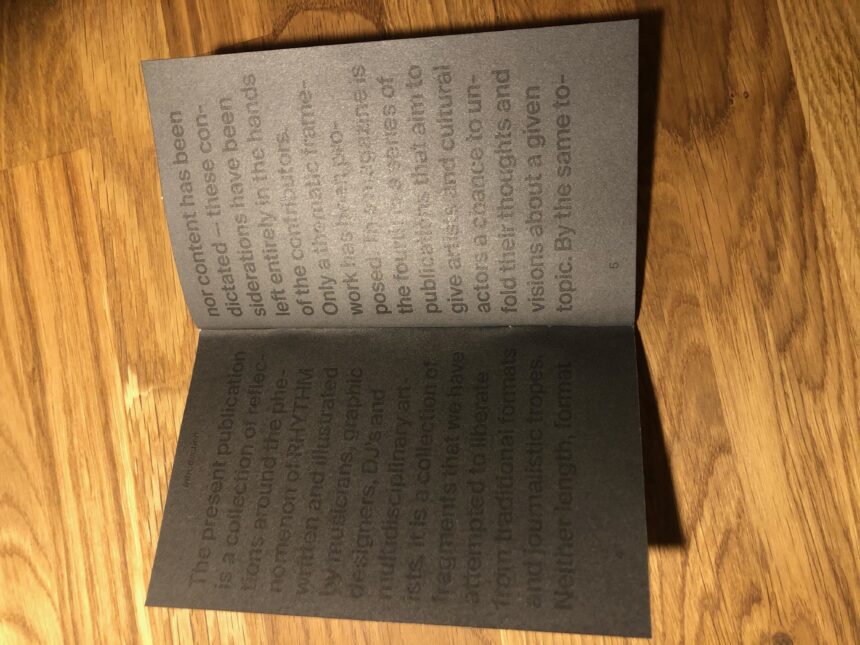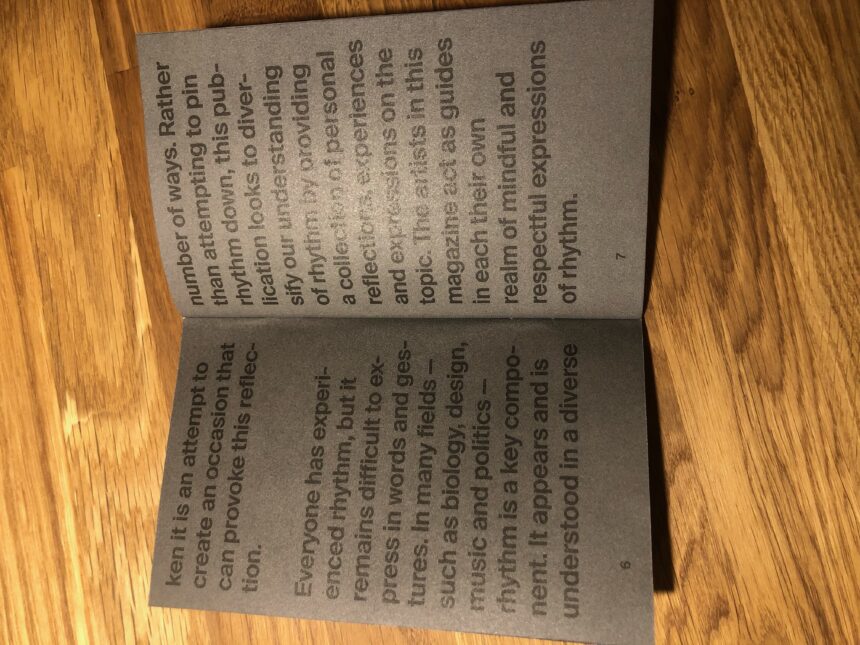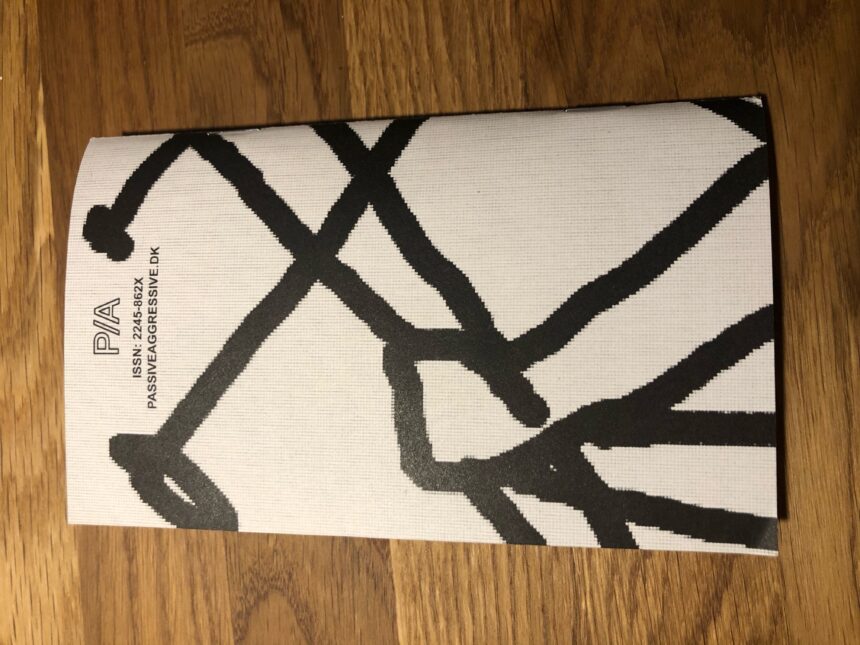 Info: Passive/Aggressive is a non-profit organization and all of our publications can be acquired for the price of the production. Read more at passiveaggressive.dk/print or subscribe at patreon.com/pasaggressive.

previous post: Free The ID –

Fra indadvendt ambient til eksplosive techno-kavalkader