FUCK THE SYSTEM VERY MUCH –
Melodi Ghazal udkommer i dag med EP'en "Melow D"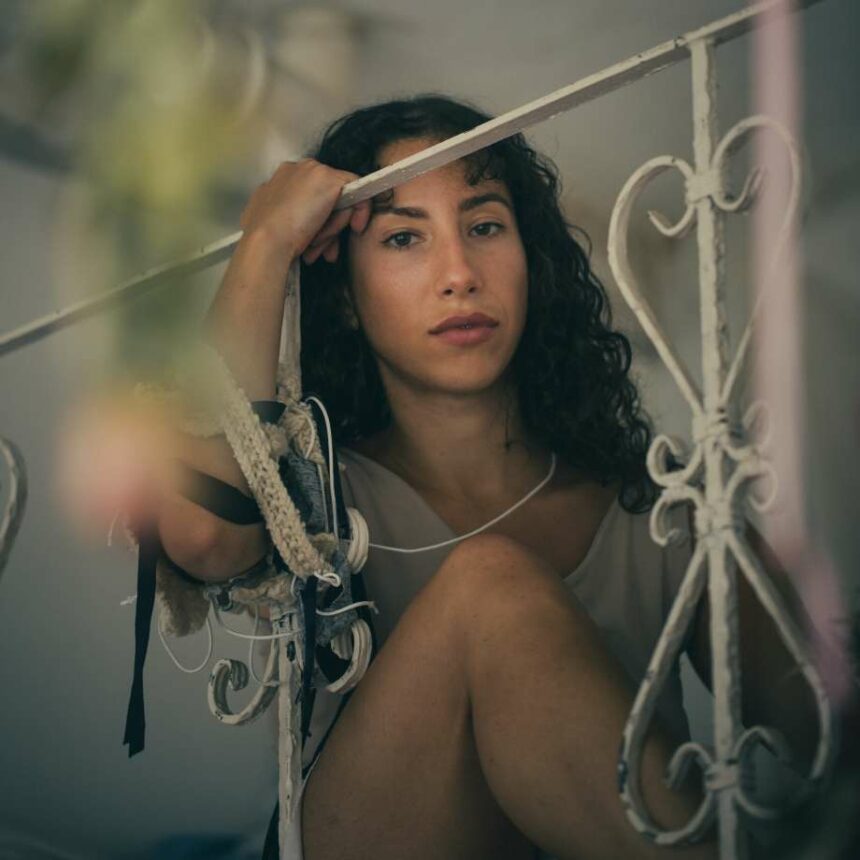 Af Mathias Schønberg, foto af Lukas Daugbjerg
Passive/Aggressive bringer i dag en mulighed for at lytte med til indersiden af Melodi Ghazals hovedtelefoner. Når hun til sommer sidder i bilen på vej mellem optrædener på Roskilde og Heartland og stensikkert en lang række andre koncerter, er det måske de her sange, hun drømmer sig væk til. Et sted mellem steder. Mellem Iran og Danmark. Mellem kamp og fest. Mellem at være mellow og oppe at køre.
På EP'en, der udkommer i dag, Mellow D, svømmer Melodi mellem verdener og spørger "What is the matter with me on land?" Når hun stiger ud af vandet og står i sit håndklæde, er der noget galt. Noget, der ikke er landet helt ét sted. Men trods det er det ikke kun en mellow vibe. Der er et spørgsmål mere på EP'en, som måske er det samme, mange stiller sig selv for tiden: Er det virkelig kun mig selv, der er noget galt med? Eller kunne det eventuelt være systemet?
"Fuck the system very much" synger Melodi, og på P/A synger vi med.
Melodi Ghazal mix:
Sevdaliza – Woman Life Freedom
Melodi Ghazal – Fuck The System
Francesca Burattelli – Giovane (sketch)
Googoosh – Talagh
El Sawareekh – Laa
The Black Eyed Peas – Where Is The Love
Desirepaths – spring ghosts
Britney Spears – Touch of My Hand
Shaano Beats – Duhol & Zurna
Melodi Ghazal – Færdig med Dig (Det Er Slut Nu)
Googoosh – Baa Haam 
previous post: Jura –

"What do you rely on to let yourself think you have witnessed this beauty?" (interview)