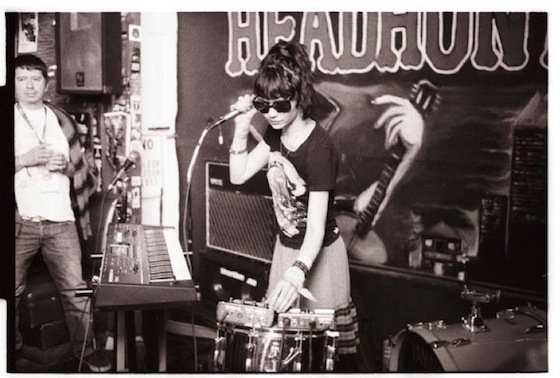 Nok en potpourri af genrer. Grimes er den canadiske sangerinde Claire Bouchet, håndspillet musik og virkelig god vokal live, som er spået til at sætte nye standarder for moderne popmusik. Masser af atmosfære, melodier og shoegaze, en lille modsætning til den svulstige amerikanske mtv-popmusik. Det er nostalgi på en måde. Jeg så Grimes i et lille varehus af en bygning på Southbysouthwest 2011, det var så godt en tidlig eftermiddag, at jeg besluttede mig for at nyde et par ekstra sjusser.
Om vokalens betydning i popmusik: "Previously, I was playing shows for 30 people, and then it turned into 3,000 people. So I practiced a lot and made everything more coherent. Before that, it was kind of jammy– I would improvise a lot. But that tour is one of the reasons why I started bringing my vocals up, because I would always [get a better reaction] if the vocals were higher in the mix." (tak for lån, Pitchfork Media)
Grimes udsender "Visions", sit tredje album, på Artubus i Canada den 31. januar og 4AD (!) i resten af verden til marts.
Grimes – Genesis
Grimes – Oblivion