Lotic –
Fra muteret klubmusik til rytmisk noise
Tweet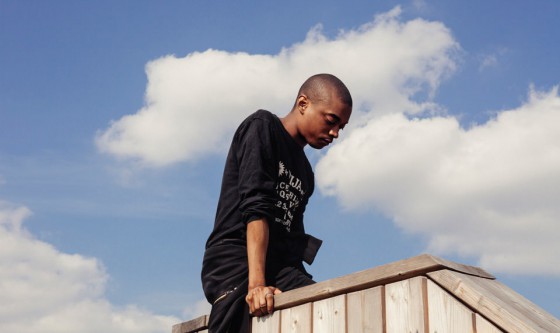 Af Alexander Julin
Den amerikanske, Berlin-baserede producer Lotic markerede sig for alvor sidste år med sit mixtape "Damsel in Distress". Udgivelsen var den første fra klubben Janus' side, og efter at have udgivet en af de mest overbevisende EP'er fra i år, "Heterocetera", via Tri Angle (Rabit, Haxan Cloak, Forest Swords, m.fl.), vender Lotic nu atter tilbage på Janus med "Agitations".
Lotics forrige udgivelser har været kendetegnet ved sin assimilerende tilgang til det at skabe klubmusik og sin insisteren på at placere lytteren midt i en ambivalens af eufori og forstyrrelse. Det samme gælder også til dels "Agitations", men Lotic har i højere grad rykket sig væk fra den klubbede rytmik til fordel for et stadig mere sønderrivende lydbillede, hvor seksualiteten kommer til udtryk iboende i denne voldelighed og ikke som en modpol til den. Hvor Lotic på sine tidligere udgivelser ofte har spillet klubæstetikkens seksuelle islæt op imod støjens voldelighed, underordnes seksualiteten på "Agitations" under volden og får udelukkende lov til at optræde som et overskridende element. Ligesom den seksuelle akt overskrider distancen mellem to elskende, overskrider Lotic det antagede skel mellem seksualitet og vold, mellem tiltrækning og frastødning. Mixtapets eneste tegn på noget, der kunne have været et dansabelt beat, får kun lov til at fremtræde indsvøbt i frastødende støj, og således bliver de to forhenværende modpoler pludselig til én.
På "Agitations" har det eksperimentelle aspekt fået lov til at dominere over klubæstetikken, og det medfører et klart skift i udtryk: Hvor det førhen gav mening at tale om Lotics lyd som muteret klubmusik, er der nu i højere tale om en art rytmisk noise, hvor klubæstetikken er undertrykt af en lyd, der virker til at rive alt fra hinanden frem for at bygge noget op. Numrenes rytme er blot momentan, men volden konstant.
Info: "Agitations" udkom midt i november.
previous post: Baba Commandant & the Mandingo Band –

Ekstatiske sammenstød og labyrintiske grooves