Outer Limits Recordings –
antihelt med popskelet
Tweet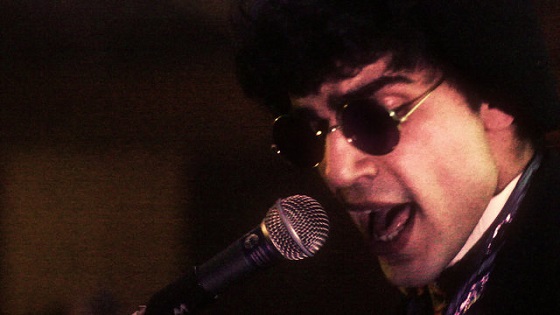 Antihelte-rock: Musik, der lyder, som vil den redde verden med catchy sangskrivning, men som saboterer ambitionen med ulden indpakning. 'Ka' godt. Vil ik''. Slacker-svaret over dem alle.
Sådan kan man i grove træk karakterisere den musik, som Sam Mehran siden 2007 har lavet under navnet Outer Limits Recordings, og som netop har udgivet albummet 'Birds, Bees, Babys, Bacteria' på Sewage Tapes – et navn der passer ret godt til den beskidte musik. Det er svært at komme udenom, at OLR lægger sig ret så tæt op ad de hypnagogiske udskejelser fra tidlig Ariel Pink og James Ferraro anno The Skaters. Men en eventuel kritik forstummer lidt, når selvsamme Pink og Ferraro gæster dette album (sang nr. fem 'Suicide Mission'). En blåstempling af Sams eksperimenterende, retrofuturistiske musik, som da også fortjener blive kigget på og lyttet til som en (relativ) selvstændig størrelse.
De 20 sange spænder fra pilskæv power-pop, Bowie'ske sci-fi-narrativer, psykedelisk Beatles-muzak og dunkle søvngængerdroner. Det lyder som om albummet er optaget på en båndoptager live på et fortorv i Beverly Hills i 45 graders varme. Som albummet skrider frem, smelter tonerne mere og mere sammen, og popskeletterne fordamper i instrumentelle intermezzoer og mere udfordrende lydkulisser. Sammenlign blot det optimistiske (anti)helte-track 'Taste of Life' med den noget mere bizarre lukker 'Code 386-#U8YU'. Det er et album i opløsning – både som helhed og i de enkelte numres porøse popmaterie.
Info: 'Birds, Bees, Babys, Bacteria' er ude nu på Sewage Tapes. Stream/køb hele albummet her:
previous post: Omar Souleyman –

Et ægteskab med den internationale musikscene