Randi Pontoppidan & Christian Rønn –
Improvisation carefully avoiding the clichés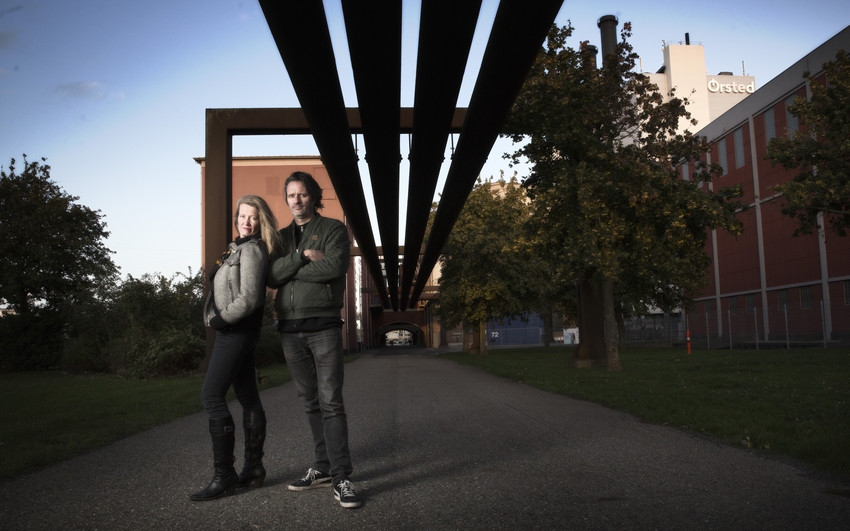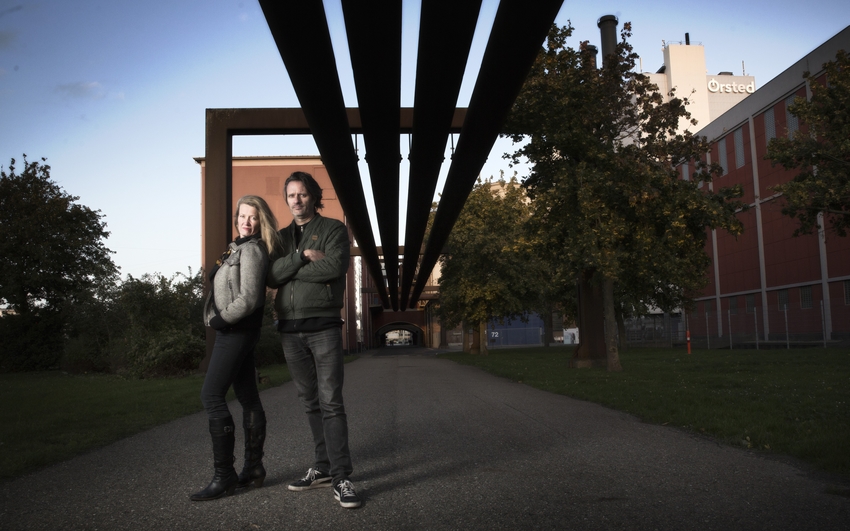 Randi Pontoppidan & Christian Rønn "Head¨Space" (Chant Records, 2020)
– review by Giuseppe Pisano

This record came as an unexpected surprise to me. Two very prolific Danish artists, Randi Pontoppidan and Christian Rønn, bring us a collaborative album that feels like a natural musical experience, maieutically emerging from some sort of metaphysical connection and then shared to the audience, rather than a planned out, structured album of songs.

Yet there are songs, or are there? I would say so, as the musical outcome of each piece shapes different moods, settings for the performative act to happen. Different and diverse ones, not a single stream of consciousness but rather careful watercolor pictures, that in a very abstract way communicate complex but precise states of being.
On one side the wonderful vocal skills of Randi Pontoppidan – recently nominated for the 2020 Steppeulven award as the best vocalist in Denmark – provide a personal and totally new reinterpretation of the bel canto. Keeping her clean voice on top, but carefully generating a contour of molecular tapestries of electronic micro-gestures that elaborate counterpoints and interesting dissonances. On the other side, the coherent geniality and the good taste of Christian Rønn, playing with chords and timbres, constantly shapeshifting inside a form, like people we meet in our dreams that we can recognize but whose traits are indescribable.

Yet the two musicians are acting like one, by choosing timbres that easily blend and can afford contrast without making it a feature. They enact the reification of their instruments that merge into a singular musical idea. This process might appear clearer in pieces such as "Blackberry" or "Gamma", but I find this incorporeal marriage even more successful in the most structured pieces, such as "Waterproof", in which several regular but different pulses constitute the anatomy of the sexy and crooked gait of a big construct. A golem, slowly wandering around.

Personally, I very much enjoy the use of electronic sounds throughout the entire album. A subtle presence, very coherent, nestled between the two musicians and mirroring their behavior, that results in broken, diaphanous doppelgangers, always showing different faces and enriching the complexity of the musical discourse.
Some sections have desertic hints, some pieces – like "Ultraviolet" – contain gentle funky bits. At times loops of chords make some twisted isorhythmic blues appear, that remind me of the delicate floating of Mike Cooper's guitar.
In conclusion, "Head¨Space" is a very enjoyable musical experience in which many different instances of a practice conflux and play together, touching on different genres and expressive modalities, and showing a very high degree of expertise and consciousness. The ability of branching out, choosing and including while carefully avoiding the clichés of improvised music – too often treated as a genre of its own rather than a process – is definitely nothing to take for granted, and the two musicians do an amazing job in this regard.
If I am to point out one single flaw, it is perhaps the duo's tendency to always occupy every empty space. The rarefied qualities of many of the sound materials truly are charming but they could have worked even better if the two musicians had translated them into behavioral cues, enhancing the tension of the few solo moments in the album even more. Moments that feel musically extremely precious but aren't always managed at their best, and which risk to break the magic on more than one occasion.
previous post: Ulla –

Forsigtig vellyd