Travelling off the grid with Epic Vinyls from Brazil (interview)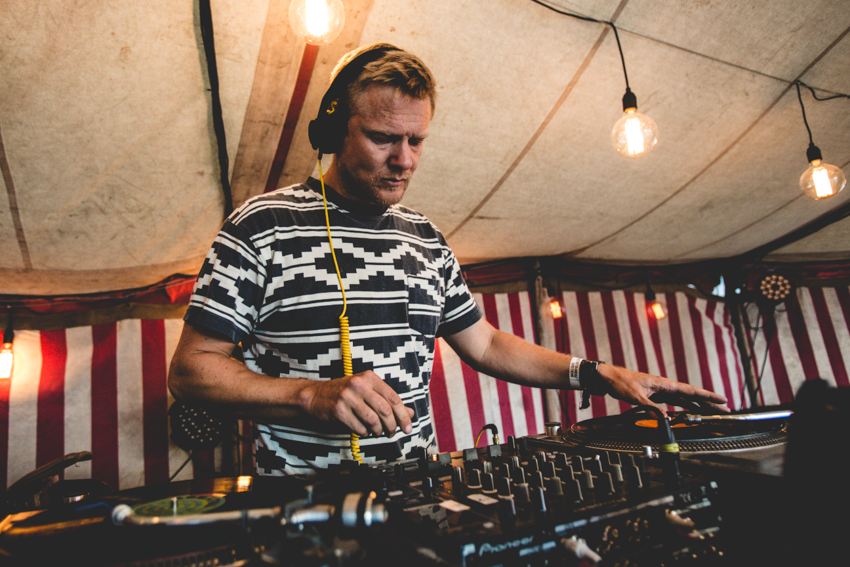 Interview by Simon Christensen – photo by Samy Khabthani.
In collaboration with Danish artist and dj Rasmus Schack, Passive/Aggressive is proud to present a very special mixtape by Epic Vinyls from Brazil. This mix is a 100% vinyl 25-track blend of native indian music, experimental 1970's sound, capoeira songs and afro-brazilian ritual music and chanting. Listen to the PAB-1 Mixtape from Epic Vinyls from Brazil below and read full liner notes here.
P/A: What is the background for your DJ and cratedigging moniker Epic Vinyls from Brazil, and why was it exactly Brazilian music that made it for you?
Ras Schack (Epic Vinyls from Brazil): "When I arrived in Brazil for the first time, I had already been an active DJ for some years and passing through the acid jazz, latin and chill out music styles I quickly found a natural interest in the Brazilian music scene and bought records from my first visits in 2000 — starting with the bossa nova-classics and Jorge Ben since my wife was a backing vocalist for him for two years. But I never had the time to enjoy the many vinyls I bought. I found a few favorite artists and stuck to them.
Upon returning from Brazil in 2013, I found myself unemployed for a period of 4 months and frustrated with my 5000+ record collection that I did not use at all and had not missed during my "Brazil time". So I started to dig into it and quickly found out that my Brazilian records – at that time around 600 – were very special. Some of them very, very unique in sound and style and I started to label them "Epic". And I started researching the artists and was completely overwhelmed with the richness of music. Ideas for themed mixtapes quickly came to my kind – and I was very keen on avoiding the standard bossa nova and Brazil funk/boogie mixes – I wanted to open some doors and ears to something different. Old but fresh!
I obviously chose a name for our project partly inspired by another artist – but seriously the amount of quality music that was made in Brazil is insane. The unique cultural mix, the isolation during dictatorships and many regional styles matching the country's size, there is so much music to be found. This has to do with the fact that there was 6 major record plants spread over the country and record labels that maintained studio bands on full-time contracts. Also huge numbers of 7 inch records were pressed as well. Læs resten