Lyra –
Embracing the computer as an actual instrument (premiere & interview)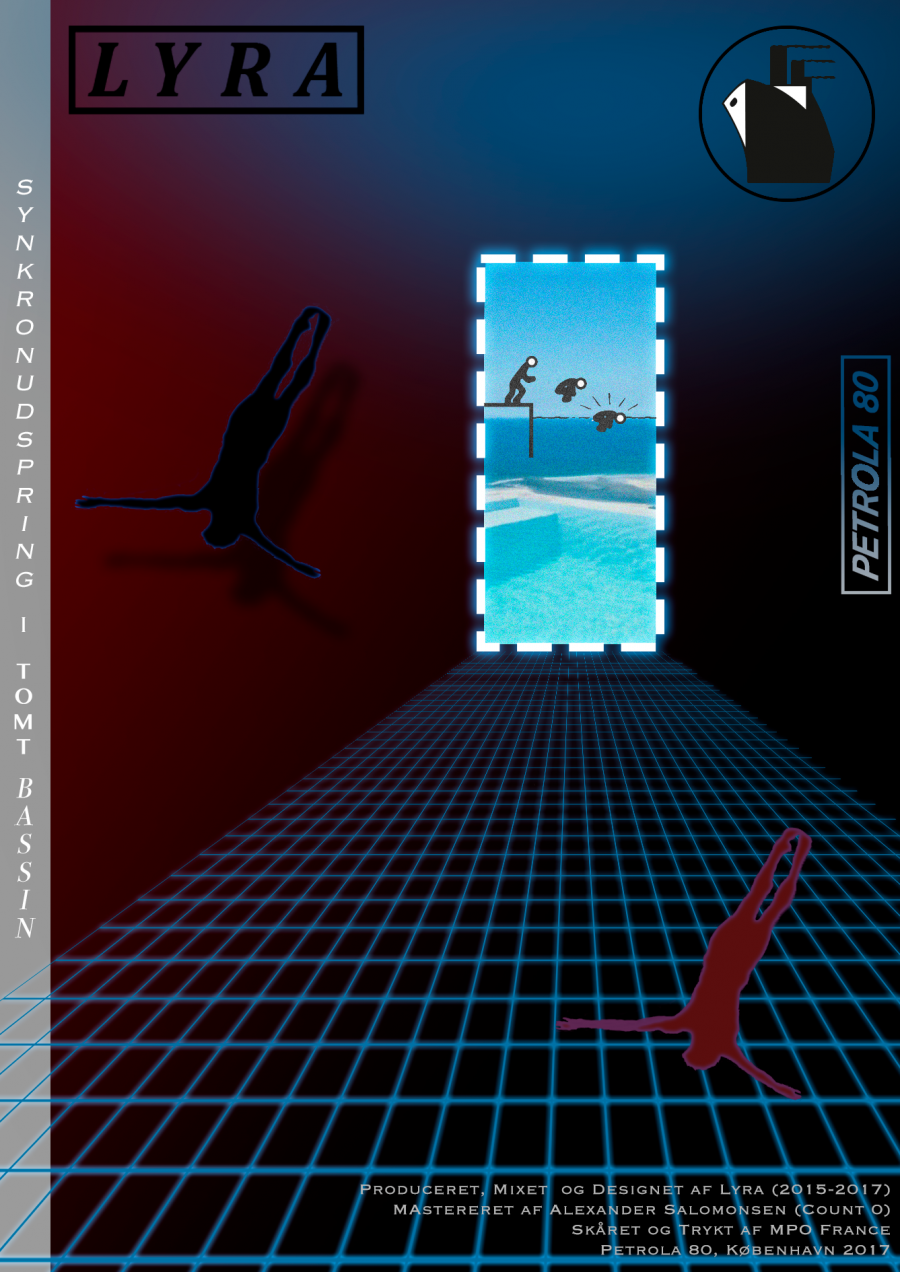 By Alexander Julin
Lyra consists of Jens Konrad and Hjalte. Knowing each other since childhood, the two have spent a large part of their upbringing listening to and examining music together. While Hjalte hasn't played in what he himself considers to be any serious project before Lyra, Jens Konrad has contributed to the musical landscape in Denmark as part of the label Blodrøde Floder, which used to put out Danish noise and ambient affiliated acts – including his own projects Sansernes Rus and Hvide Nætter.
In the meantime, while Blodrøde Floder has been put on standby for the time being, Hjalte and Jens Konrad started the label Petrola 80, on which they now will release their debut as Lyra, "Synkronudspring I Tomt Bassin" [Synchronized Dive Into an Empty Pool]. The first sketches for the tracks were made in October 2015 and finished half a year later. Now the tracks finally get a proper physical release.
Lyra differs from Jens Konrad's former projects on Blodrøde Floder, being more of an artistic examination on how to approach techno, rather than exploring the potentials of noise and ambient music.
In their own words Petrola 80 is "a collective platform for showcasing the work of ourselves and our friends" with the intentions of releasing "many different kinds and genres of electronic music in a highly coherent way."
We've asked the duo about the working process behind their new EP, their intentions with Lyra and Petrola 80, and how they relate to what one might call Copenhagen's musical "scene". In addition to that, you can listen to the premiere of "Synkronudspring I Tomt Bassin" via Passive/Aggressive for a limited amount of time. Læs resten