Selvhenter –
Heavy weather and the devil in the detail (The London Interview)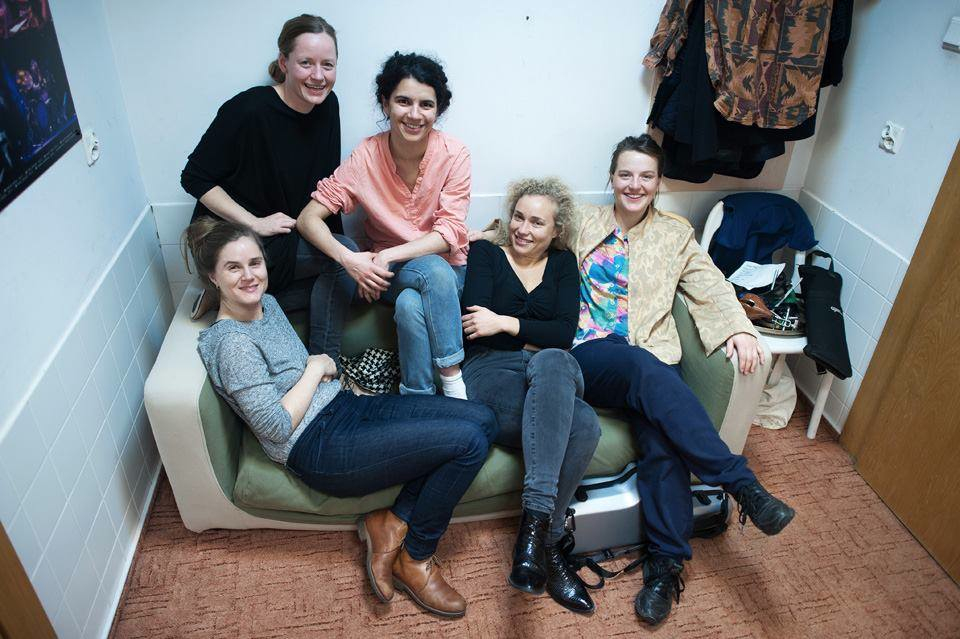 Interview by Mette Slot Johnsen from the London-branch of Passive/Aggressive
It starts raining round about the time when Selvhenter have finally crossed London Bridge. Big, heavy, audible drops. In a city dazed by impending downpours, a sonic weather system is descending on Dalston and Cafe Oto. Most people wouldn't know it, but those who do, are in for a treat that evening.
I'll admit it: I'm biased. I like heavy weather and I like music that sounds like it, too.
Cue Selvhenter. The band, in its current constellation, has existed since 2011, forming in the musical milieu of Mayhem in northern Copenhagen. The band consists of Jaleh Negari on drums, Sonja LaBianca on saxophone, Maria Bertel on trombone, Maria Diekman on violin and Anja Jacobsen on drums. The latter on maternity leave for the time being.
We sit down for a chat to discuss the new 7" "New Age", released in collaboration with The Ex, as well as the workings and dynamics of Selvhenter. Læs resten