The ongoing struggle of freeform arts and financial death –
an interview about WFMU documentary "Sex & Broadcasting"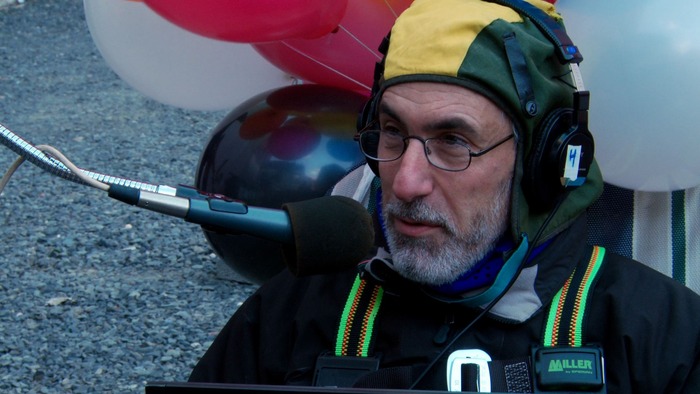 Af Simon Christensen et al.
The long-awaited documentary "Sex & Broadcasting" about the great freeform radio station WFMU (esta. 1958) finally had its world premiere a few weeks ago. It has been some years underway and was originally crowdfunded under the title "Freeform or Death", which succinctly indicates the way the New Jersey-radio station works, as well as its continual five decade long struggle to survive.
Besides their radical approach to programming, the WFMU shows have been widely known for their unique taste, humor, spontaneity, experimentation and weird variety of live concerts/performances on air.
"In an age of rampant commercialism, where it seems nothing can outrun the corrupting and destructive influence of money, WFMU has stridently maintained a kind of freedom and independence that is unheard of in radio or any other American cultural organization of its influence. I wanted to make a film about WFMU because, as a filmmaker who constantly must try to find a balance between art and commerce, the station serves as both a beautiful example that needs to be highlighted and a warning about the sacrifice that is required." – "Sex & Broadcasting" director Tim Smith in an interview for Filmmaker Magazine.
We spoke to the station manager Ken Freedman who joined the radio as a DJ in 1983 and became manager two years later.
P/A: How is WFMU doing, and what is your most important battle at the moment?
Ken Freedman: "WFMU is doing well right now, but we always have financial problems. That remains our largest problem: How to raise enough money to survive without sacrificing the things that make WFMU unique? It's an ongoing struggle but I'm optimistic that​ we will find a way."
P/A: The WFMU documentary just had its world premiere on Nov 15 at Doc NYC Film Festival. What is the plan for the movie, and why should anyone watch it?
KF: "The documentary is a portrait of WFMU. It captures many of the things that make WFMU special and unique in the world of radio. It was made by Tim K. Smith, so the plans for the movie are out of our control. Tim is hoping to find a distributor for the movie, and he is hoping to show the film at more festivals, and then to perhaps have a short theatrical run, and then a release on Netflix and/or DVD."
P/A: You were working on a WFMU documentary a few years back, that carried the title "Freeform or Death". That very same documentary is now called "Sex and Broadcasting". What happened to the previous title?
KF: "​Tim changed the name to "Sex and Broadcasting", which is the name of a book by Lorenzo Milam. [Writer/activist/influential free-form pioneer born in 1933. The manifesto "Sex & Broadcasting" was released in the 1960's. Download below.]. The book later led to the creation of many community radio stations in the US."
P/A: What is your view on how you create an open and experimental environment for music to happen? Not necessarily only in the US, but also in Europe or elsewhere.
KF: "The hardest part is finding a way to support such an effort financially, without selling out the mission. I think crowdfunding is the best financial model for it. If too much control is given to one entity such as the government, or a University, or even a wealthy individual, then the agenda for the organization will be set by that one entity. Crowdfunding spreads the funding out among many people, which is the best way to go. Another possible model (which I have never explored) would be to support experimental and forward-looking music via a commercial model, owned by the music producers and artists."
Info: Tune in to WFMU at wfmu.org. "Sex & Broadcasting" was premiered on November 15 at Doc NYC Film Festival. Download a scanned version of the original manifesto "Sex & Broadcasting – A Handbook on Building a Radio Station for The Community" here.
previous post: Goodiepal – The medium is the message (Søsterhøj Mysteriet –

Audio $var #57)