Tilebreaker –
Lyden af utilstrækkelige søndage i sengen (premiere)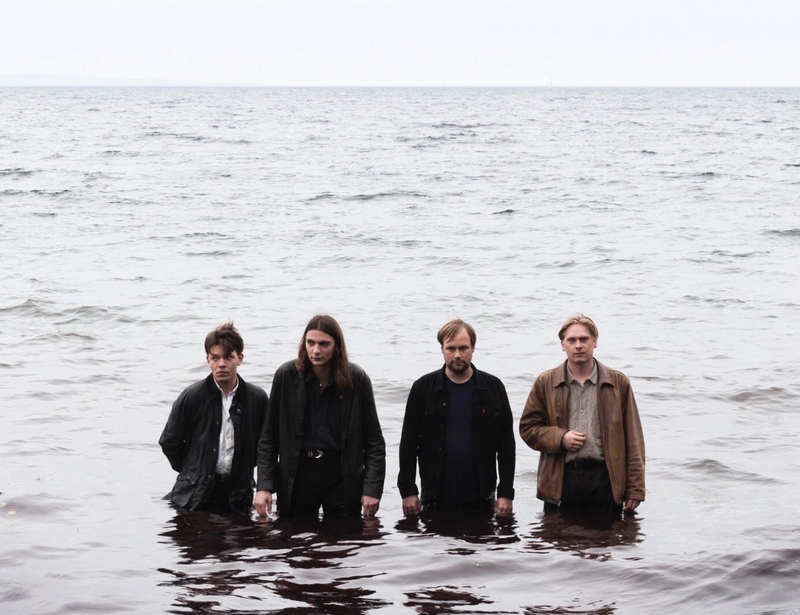 Af Simon Lund Pedersen
Kvartetten Tilebreaker har stærke rødder i den aarhusianske rockscene og tæller medlemmer fra bands som Tears, Cola Freaks, Snaredrum og Shaolin Showdown. To et halvt år efter debut-ep'en udsender bandet fredag d. 23. marts albummet "In the Undergrowth". Pladen, som P/A i dag holder premiere på, er Tilebreakers første fuldlængdealbum og udgør samtidig et jubilæum for pladeselskabet Shordwood Records, der nu har 10 udgivelser på cv'et.
"In the Undergrowth" inviterer lytteren med på en langsom og sjælelig rockrundrejse, hvor forvrængede guitarfigurer fletter sig ind i drævende rytmesektioner og skaber et barskt univers. Musikken minder mest af alt om utilstrækkelige søndage, hvor det kan være svært at skimte optimismen i horisonten gennem det regnfyldte gråvejr.
Pladens seks skæringer smelter sammen og binder sig til hinanden i en flot sammensat fuldlængdeudgivelse, der både indkapsler det smukke og det triste, alt sammen inkorporeret i de langsomme slackerrockkompositioner, der leder tankerne hen på amerikanske rockbands som Gun Outfit og Bedhead. Pladens skæringer fremstår som én samlet masse, hvor det ene track langsomt leder op til det andet.
Et af pladens absolutte højdepunkter er den mere end fem minutter lange "Always the Same Dream", hvor en langsom guitar slår an og omfavner tekststykker som "Sinking to the deepest part of the ocean floor", dog uden at man som lytter helt mister modet. Man indhylles snarere i en behagelig magtløshed; en lydlig gengivelse af en slags eviggylden søndagsmelankoli.
Info: "In the Undergrowth" udkommer fredag d. 23. marts via Shordwood Records. Dagen efter er der releasefest på spillestedet Tape i Mejlgade i Aarhus.
previous post: GEL –

Dansemusik til hypermobile kroppe