Atikka –
Postkort fra Australien og Japan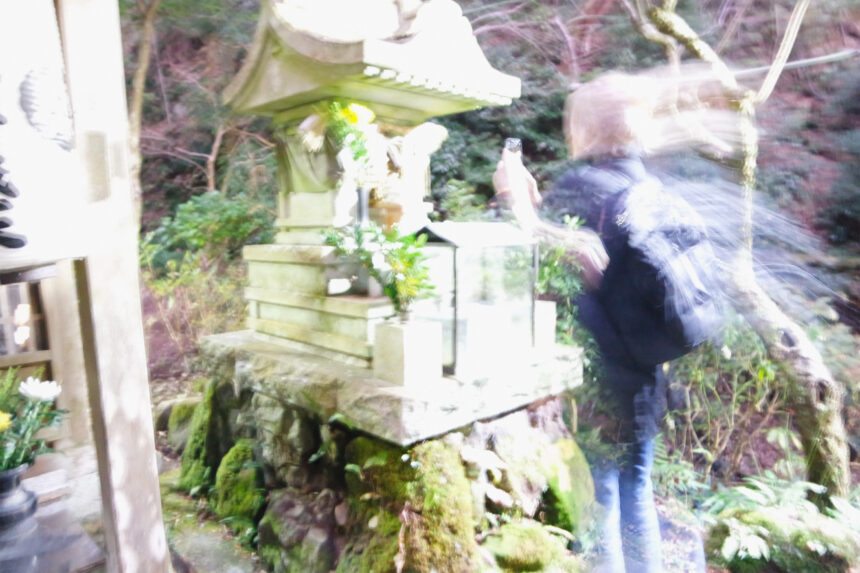 Af Alexander Julin Mortensen, foto af Atikka
Atikka er en ny duo bestående af de to elektroniske musikere Susanne Benther Mouritsen (Xuri – tidl. Yuri -, m.fl.) og John Cleworth, som begge til dagligt har base i København. Siden de begyndte at spille sammen, har man bl.a. kunnet opleve dem på KUNE Festival herhjemme, Norbergfestival i Sverige – og senest flere steder i både Japan og Australien, hvor duoen pt. er på tour. Som Atikka skaber Mouritsen og Cleworth atmosfærisk trance, men deres musikalske spændvidde hver for sig og sammen som Xuri & Cleworth rækker bl.a. også over mere eksperimenterende ambient og techno.
Passive/Aggressive har modtaget et mixtape fra duoen i Australien, der bl.a. indeholder egne liveoptagelser og musik fra flere af de musikere, de har mødt i løbet af deres tour.
"In making this mixtape, we wanted to share a few tracks from the artists we met and discovered while on our trip – you'll hear the exciting sounds of Tentenko, who we had the pleasure of playing alongside in Tokyo, as well as many of the great artists coming out of the Aussie scene such as Kaisei, Hasvat Informant, ECG, Eastern Distributor, and Bug Chaser. Sprinkled in-between these for-mentioned, we've thrown in some Aussie birdsong taken from a Peter Mumme '83 tape (of which our friend coincidentally played during our stay in Tokyo), as well as some snippets from our live shows during our tour, both as Atikka (trance-dance) and Xuri & Cleworth (not trance-dance). Also, note some well-loved classics digitally spun such as Ebi and Autechre." – Atikka
Tracklist
Tokyo jam – Atikka
Tentenko – Mizu-Iro
Autechre – Chatter
Ebi (Susumu Yokota) – Zen
Cooper Cooper – Anhedonia (Bug Chaser Mix)
Eucalypt – Peter Mumme
Debris (Live, Tokyo) – Xuri x Cleworth
Kaisei – Haemoglobin
Eyerate – Daystar (Xuri Remix)
Eastern Distributor – Aya
Carlton – Evo Cloud
Eucalypt – Peter Mumme
Barba (Live, Naarm/Melbourne) – Atikka
Hasvat Informant & Mick Gristle – Last Apperition (Atikka Remix)
ECG – Future Hope
Gentog – Drug Addicts
Hakone – Cleworth
Info: Atikka arbejder i øjeblikket på en række forskellige udgivelser.
previous post: Mens vi venter på Apokalypsen –

Refleksioner over musikkens år i 2022