DJ LAKUTI –
Heart, sincerity and compassion (interview)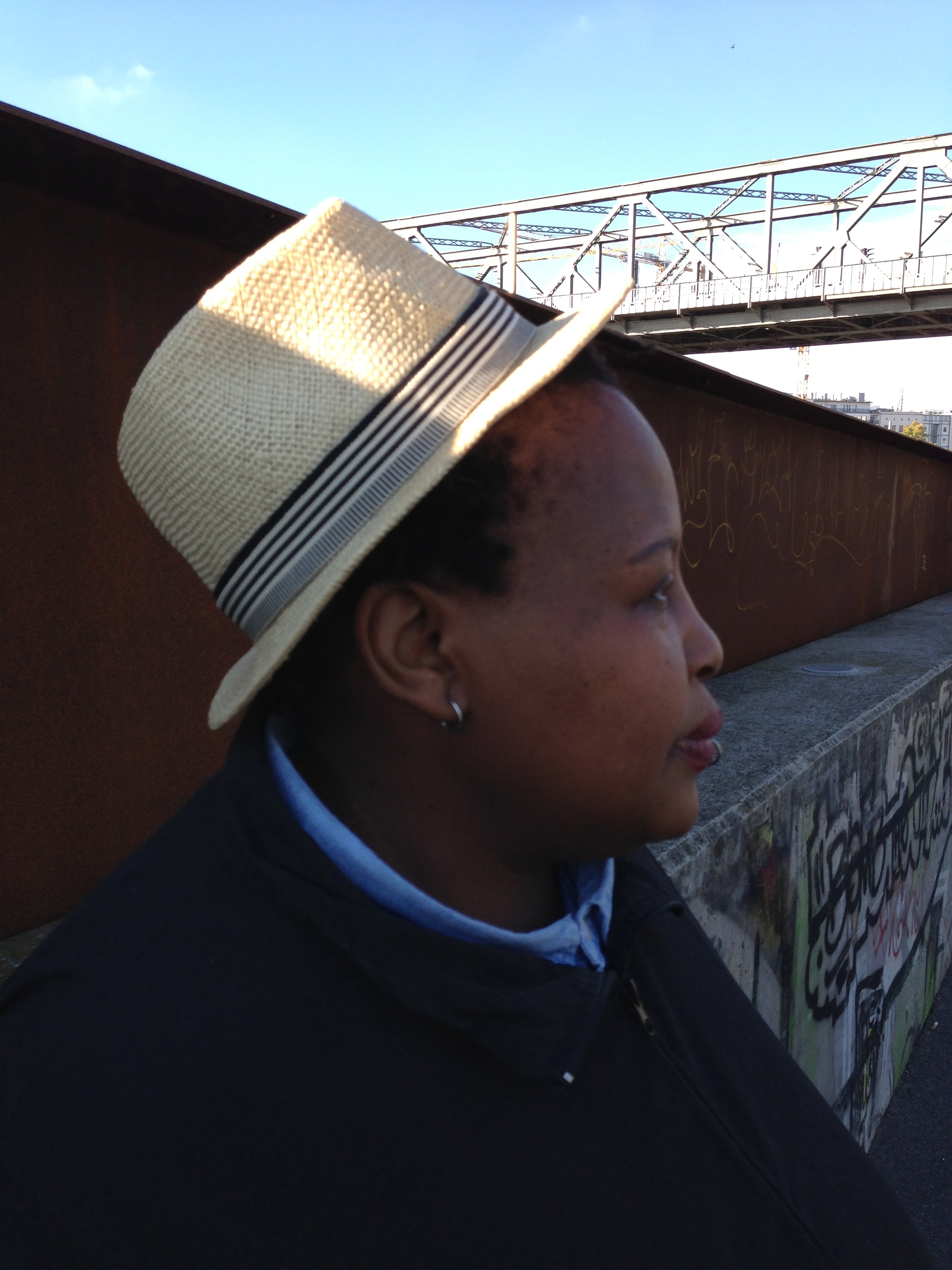 By Sandra S. Borch
To even begin to describe her place in music, it must be noted that Berlin-based DJ Lakuti aka Lerato Khathi from the Johannesburg-township Soweto has been around long enough to have experienced the first wave of house records. She cried on the dance floor, when she heard Fingers Inc's house anthem "Can You Feel It" for the first time. She has made a name for herself over the past decades, where she has proved herself as a hardworking woman at her own agency Uzuri and admirable selector with her always heartfelt dj-sets and mixes. Passive/Aggressive talked to DJ Lakuti in anticipation of her appearance at CTM festival this year – and about how she moved across the world, for music and love.

She started with her mother's record collection which included The Supremes, Diana Ross, Barry White, Mighty Clouds of Joy, Isaac Hayes, Miriam Makeba, Hugh Masekela and many more greats. Music was always around Khathi. Her grandfather was an avid jazz collector and played double bass, Khathi reminisce days in her grandfather's company be filled with good vibes and jamming sessions. "My grandfather was good friends with the late celebrated jazz musician and alto saxophonist Kippie Moeketsi. I would sometimes go with my grandfather's to his house and there will be lots of music talk amongst the adults and drinking and they would play records." Later on in Khathi's teens she added a diverse range of new musical acts to her reference including: Depeche Mode, Prince, Chaka Khan, Sylvester, The Pet Shop Boys, Gary Numan, Kraftwerk, Brenda Fassie, Yvone Chaka Chaka, Madonna, Soul to Soul, Cocteau Twins, New Order, and it feels like she could go on for quite some time dropping names on who has inspired her ever since.
The power of house
Back in 1986 she had a kind of a house-epiphany, when she for the first time heard Farley Jackmaster Funk featuring Darryl Pandy's anthem "Love Can't Turn Around", as she puts it: "This larger-than-life-character in the form of Darryl Pandy, the energy in the music and the bassline. It was electric. I simply had to hear more. And through this record, I discovered many more incredible acts from Chicago, Larry Heard under his different guises probably left the largest impact though I would have to say. I remember first hearing Fingers Inc's "Can You Feel It" featuring a sample of the seminal "I Have a Dream" speech which Martin Luther King Jr. during the march in Washington for Jobs and Freedom on August 28, 1963, in which he calls for an end to racism in the United States and called for civil and economic rights. I remember just crying on the dance floor as the song truly resonated with me as a young black South African living under apartheid. I guess at that precise moment I truly recognised the power of house music."
Khathi moved to London in 1997, she moved for two reasons: "Love and music". Her dream was to experience and live the music which she had admired from a distance, "I was naive enough to come with only £400 so the first year in London was no picnic. The nightlife was so inspirational. I was going out almost every night of the week. Mondays would either be at Bar Rhumba for Gilles Peterson & James Lavelle's "That's How It Is!" night, or I would head to The Blue Note for Talvin Singh's Anokha night where you would have Bjork, Goldie and many more amongst the audience. I worked at The Jazz Bistro as well from early 1998 until it shut down. Working behind the bar, then the bookings office and DJ'ing as well once a month. This place was huge for me. I met such incredible people including one of my mentors, Earl Gateshead. You had DJ Harvey playing there regularly, Jerry Dammers from The Specials, Claude Young and so many more. Gilles Peterson & Patrick Forge's Sunday Jazz sessions at Dingwalls were great as well. I practically lived almost every Saturday at the amazing Queer nation at the Old Substation South, an underground LGBTIQ New York style club with some of the best house music. Snow Boy at The Jazz Cafe was another great time. Heaven on a Wednesday for fruit machine. The Lowdown at The Velvet Rooms. The Old Plastic People, Movement at Bar Rhumba on a Thursday with Fabio & Grooverider + The seminal Scratch nights with Rob Mac & Matt Smooth with incredible guests such as The Pharcyde, The Roots, De La Soul, Doug E Fresh, Grand Master Flash, Biz Markie, Roots Manuva, Plus One, Roxanne Shante and many more Squat Parties, Notting Hill Carnival and so much more. There was such a vibrancy in the nightlife. Whatever music you were into, it was provided somewhere," she tells with great excitement.
Ever since her move to London and now currently residing in Berlin, she has worked as a DJ and played notorious clubs such as Fabric in London and Panorama Bar in Berlin, she works as a booking agent and label boss at her own Uzuri Recordings and management, she has been a promoter for underground parties in London under the Süd banner and she is a general industry all-rounder. Her approach to work and life is, with the risk of sounding a bit airy fairy, a holistic way of thinking, and she explains, "Growing up as a black African women in this system, I have accepted that I have to work extra hard as well and really create from scratch as in my experience not many doors are easily opened for us. So, everything I do, I built from the roots up. I am a workaholic, I guess. Importantly there is so much work to do out there to make things better so I feel a sense of urgency in using whatever means necessary to build a legacy not only for myself but for people like me, growing up under apartheid instilled in me the importance of community and helping one another. This fight continues on. I want nothing better than to see every single one of us treated with the greatest amount of dignity and humanity regardless of colour, gender, sexual orientation or religious belief."
Lakuti is very passionate and open on the social change she wants to see in the world, and her search for an open and free mind set on the dance floor includes disrupting misogyny and racism in contemporary club culture, to end this and in order to assure a better clubbing environment. It is so important to acknowledge the scene's roots in order to move forward in a healthy and positive way." Khathi ends this interview by quoting the words of the late Aaron-Carl Ragland, "It does not matter where you come from or who you are. In my house, we are all free. One nation. God's children coming together in the spirit of house."
previous post: Organ Tapes –

Mumlende autotune i kærlighedens navn