Endurance x Mala Junta x Mess –
Full Bliss (live report)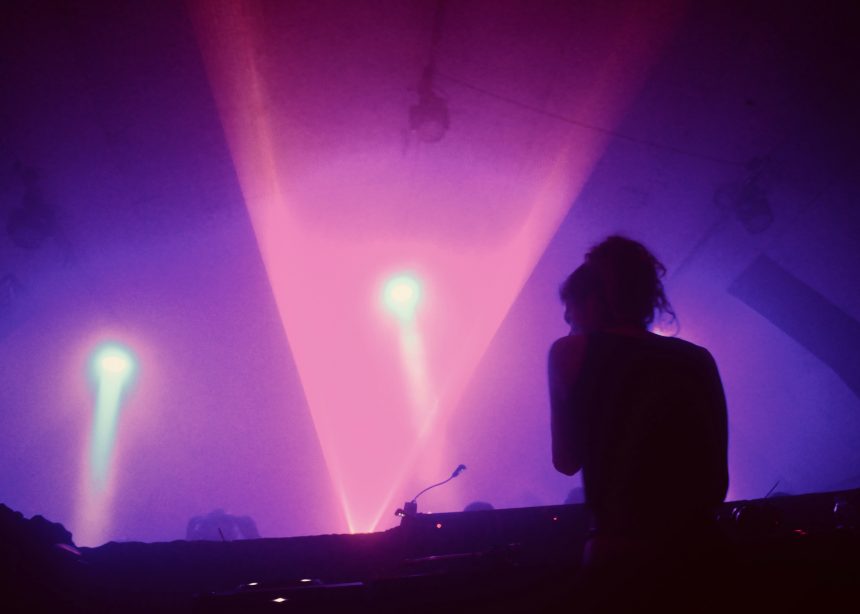 "Endurance x Mala Junta x Mess" (7th of September, 2019) – Live reportage & photographs by Cameron Pagett
Left hand grasps for balance against the angled and curved wall of the old airline hangar at Refshalevej 185 in the depths of Refshaleøen. Lazers cut like scalpels across the high rounded ceilings slicing with precision through the rising smoke billowing from the stage. Right hand grasped with a new friend as we feel our way across the edges of the hangar navigating bodies and crates made of wood lining the exterior of the sweat soaked cauldron. Blue and red lights from overhead lamps temporarily light the way in brief flashes of brilliance from the side entrance to the booth. Fluids drip from the walls and invade the creases of fabric from where my light mesh shirt ends and the rest of my arm begins. Each drop is accompanied by cheers and muffled shouts interlacing with a booming base starting from the ground and making its way through the body like a bulbous ghost made of beats and vibrations. Each beat launched from the speakers is absorbed by the crowd which stomps and stamps with each pulse from the center of the floor to the edges where we stand. It's half past four and nearing mid way through the evening as we pull each other into a small backstage area and catch our breath in the steamy dance paradise. A look of futile accomplishment and water assisted relief washes into our eyes as I collect my camera after a brief sit down and head into a lazer light induced dance floor. Water taken, room still shaking, hoist my camera up over my shoulder and head back into the mist. Endure.
It's not every weekend that three power techno collectives decide to host a show together in any city, even more special when it is in Copenhagen at one of its best spaces. It's a special night, and each second of the dark ride through the evening into the heart of Refshaleøen brings with it more expectations. Used for over a year at this point by the Endurance crew, the old airplane hangar has become somewhat of a myth and a secluded legend in the midst of an ever changing local venue landscape. Only two months removed from a blazing Endurance one year birthday, the space is once again glowing in truthfully next level fashion uniting Mess and Mala Junta, both from Berlin, to marry local CPH flame Endurance. While overall different in scope, yet congruent in values with a fervor for sending dance floors into sweaty tangles of atomic energy. It's a special night and one for letting completely loose and enjoying the crowd along with a mixed lineup of known and lesser known names to the Copenhagen stage.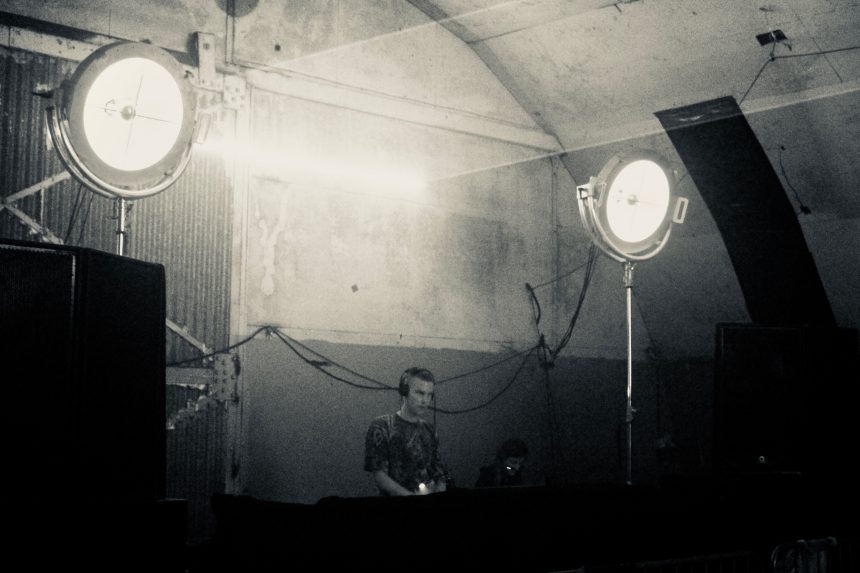 Endurance (co-) founder Ezy (Victor Palsby) stands alone behind the DJ booth in a room stirring with pre-buzz festive energy. A true purveyor of vinyl sets he resides over two turn tables like an eagle very statuesque in a quickly filling room at only 22:30. Optica, a crew headed by George Smart and Denise Auline Garbov shoot some seriously lethal lazers from above the bar to a few meters over where Ezy stands and the first beats of the show find a welcome sound enclave in the concrete and curved metallic overhead cieling. Running into Mala Junta co-founder Joachim Palsby on a soon to be crowded floor, we speak briefly about the night and mutual excitement for where it is headed before he jumps behind the decks to find his brother crafting the vibe web spinning like an invisible silk road throughout the room.
The night is only beginning and Nayme, the ultra stylish picker for Mala Junta is squeezing with the help of a few friends into a super nice yet skin tight body suit. Flattering to his form and clearly a mood setter the attire is a clear signal for a night and atmosphere full of non-convention and blissful freedom. With a smile on his face, the door style from the ever watchful picker is selective yet extremely gentle and informative. With a focus on bringing back a feeling of intimacy and community to a sprawling and increasingly machine-like atmosphere that has become the norm in Berlin, Mala Junta stands in contrast as a return in focus to more local vibes and a more old school approach to raving. Growing in name and stature at a rapid rate in Berlin, the rave series strives to achieve something different amongst the local techno industry which has become in large part an establishment in the last decade. Largely successful in hosting some of the most brilliant, friendly and intense parties in Berlin over the past year, Joachim Palsby and Ana Laura Rincon started the collective in 2018. The two remain grounded in its ethos and push forward a culture that is growing quickly as a beacon for a sense of equilibrium in a culture war that has witnessed the techno scene in Berlin lose some of its original culture and uniqueness. Enjoying an outing with Endurance in Copenhagen, the spirit at the door is set with experience, style and a well-balanced, informative approach.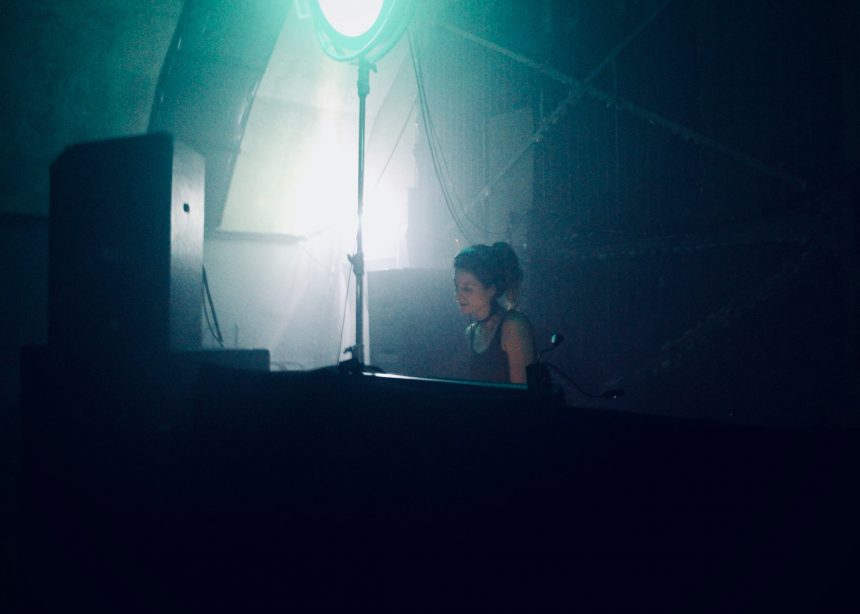 Back on the floor with a quiet demeanor as the dancer induced body heat rises, Hamburg based DJ Lucinee warms the decks as an appreciative applause for DJ Ezy simmers to a close as he finishes his set. You probably wouldn't be able to guess with a first glance but the up and coming artist from Northern Germany plays with a fury and passion hard to match and hard to ignore. Possessing a style wonderfully intense and enchantingly devilish the room fills quickly with people as the body energy of the evening begins to truly descend and the hangar walls aided by fantastic lights do their best to project the collective vibrations. A find of Ana Laura Rincon (Hyperaktivist) who first booked her for her queer and female only empowerment focused series MESS her quality is readily apparent. Raw, fearless and insidious her style is perfectly suited and an appropriate representation of the sound associated with Ana Laura and her crew.
It's such a delicate and important matter what MESS has brought to the table over the last two years in Berlin since its inception. Operating in a city that is certainly a leading queer force in the world scene Ana found it odd that it was hard to find an all female/queer line-up in the large local techno environment. Feeling a need for more focus, she set out to change that alongside her growing DJ name. Years later MESS has grown not only into one of the most looked forward to parties for an intense community feel but has also done a huge service in putting a face on a minority not only in the sense of safety or acceptance but also in a performative light. With queer and female only line-ups MESS provides a different and fresh perspective where culture converges with sound in a rave environment. Empowering and keeping to a close knit creed of safety and concentrated inclusion it's a huge part of the message for the evening and an issue that is only beginning to touch the surface of a huge electronic music world. Travelling with the MESS name while reputable for the quality of parties is more than a credibility flex, it is a central part of travelling with the collective name for her (Ana Laura) as it helps illuminate an important issue and bring awareness to a large section of people who enjoy techno and rave lifestyle.
Climbing to the top of a ladder that leads into the lighting desk I get to enjoy a rather pretty view of what has now become an all out dance temple complete with incredible visuals and the familiar and oddly comforting smell of liberally functioning smoke machines dousing the room in a sensual haze. An arm latches onto my leg and I look down to see a smiling Endurance co-founder Victor Palsby. After exchanging a few nice words and greetings he disappears back into his work of perfect malaise. It's a nice way to settle in with a party series founded locally for the sake of enhancing community in a truly DIY fashion and driven by members of the Copenhagen techno community. It's really hard to believe that after so many events Endurance is only a year old.
Founders Benjamin Muasya, Amalie Lind and Victor Palsby share a close relation and in some cases an inter-connected relation to Fast Forward whose influence cannot be understated in the current local techno climate. With Fast Forward growing into a fully fledged agency with international reach it was decided that they would only do two big shows per year which left the door wide open for a new series to emerge bringing back an old school feel to a surging and techno thirsty locality. If Fast Forward was throwing two mega parties, the Endurance crew felt it could fill the void with something more regular, divorced from the club setting and entirely DIY from start to finish. Everything at an Endurance party is brought in, built and set up by community first. All of the sets, speakers, bar and door people are connected to the collective through the community and each event is brought to life by a large shifting crew who do it with enthusiasm and a love for the feelings each event brings.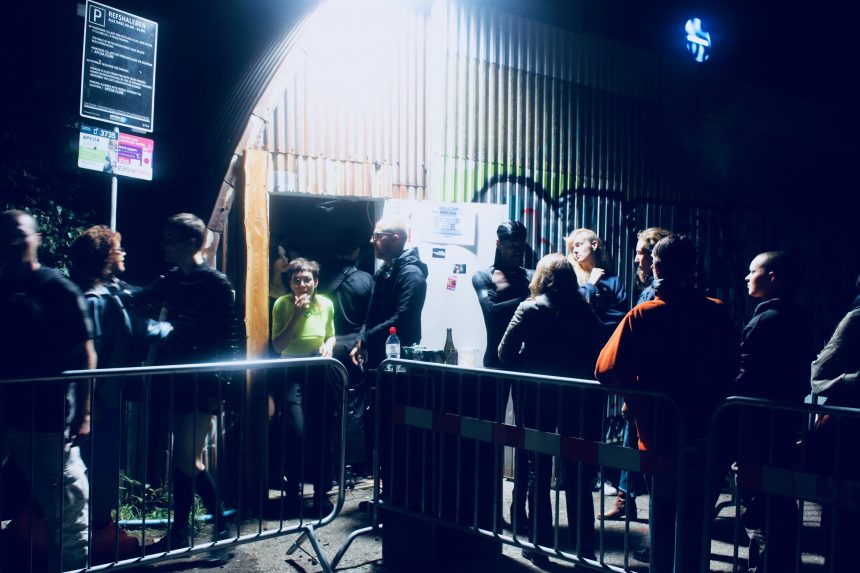 The patio atmosphere at an Endurance party has become somewhat of a cult, ironically nearly equal in status to the party inside. It's a must in any scenario to be sure of fantastic lighting and sound system to carry any show, but the work and thoughtfulness that goes into the construction of the outdoor space is not only cozy but fun and commendable. Spurred by the natural freedom of the surroundings where old industry collides with nature on the edges of Refshaløen it's a cute little sprawl of thatched walls and scattered seating arrangements complete with a campfire that make the area so enjoyable. Everywhere are clusters of friends and revelers having a lovely time in the crisp and refreshing night air situated underneath a near full moon. The sweat on my brow begins to dissipate and my lungs take on a different sensation in the clarity of the evening. I fall into the lap of a close friend and watch the night at my own pace. Each little seating enclosure looks and feels like a small home and community bringing a clear sense of what the three collectives work so hard to create at every show they put on. The atmosphere and values are there, and it's a wonderful thing to watch those standards respected and upheld by the people who come to enjoy them. There is a series of concrete slabs outside of the Endurance enclosure that sort of connects the concrete to the loose grass hills and trees that dot the outer reaches of Refshaleøen. They sit in a rectangular pattern at the end of the pavement providing a strangely monolithic-esque aura as each retains a flat surface from their utilitarian origins that now function as tables and crude lounges where people can be cozy and spend a more non-interrupted portion of the lengthy evening and do things a crowded spot wont allow while still retaining close proximity to the party.
It's beginning to head into the middle hours of the early morning now, and with each minute a new sliver of light emerges and faces become more visible. Nothing important is said, and nothing too significant happens but in this moment rests something essential to the event. Sometimes it's not the speakers (though crucial), the dance hungry craze (though so much fun), or the expectation that make the collective DIY experience Endurance, Mala and Mess deliver, but the importance of a coming together and comfort of a party where you are not only encouraged but can feel closer to yourself and the people you care for. Dotting the outskirts and the patio you catch that feeling and it feels. Both complimentary and refreshing to the mayhem inside.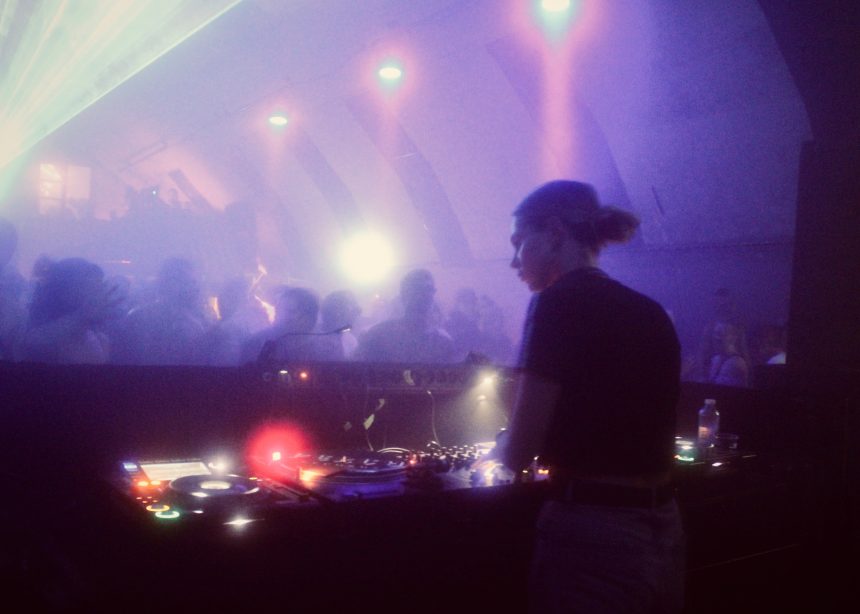 Making my way with a small group of friends back to the main patio area as the hour hovers close to 5 the party is at its attendance peak. The crowds are thick and there is scarcely room for another person to make it past the doorman in a now very thick cue stretching a good length into the Refshaløen 185 parking lot. After contorting my way to an outdoor sink like a gecko to re-fill a used water bottle the familiar face of DJ Lucinee greets me by the fire pit as people struggle for space and all seating appears taken. After a brief chat about how insane the night is becoming we both agree to head back into the hangar for a bit of space by the booth and take in the ending of another cracking set from DJ AADJA and the beginning of a much anticipated solo set from DJ Tool representing Mala Junta proudly in the early hours. By this point the floor is completely packed and I have to keep my lens cap covered to avoid it fogging up to much and compromising my equipment in the low light of the heaving floor. The vibes are extremely high and the energy present in the now very packed room reaches past the half dome ceiling and extends in my imagination to somewhere far beyond the lights of the city glowing in the distance. Lucinee and I find a small spot to sit behind the decks as AADJA surrenders the controls to DJ Tool after a moving, fast tempo set and the evening begins to obtain a familiar and all to welcoming feel of all out bliss from collective and energetic induced transcendence. Known for his old school and vinyl dominated playing style DJ Tool without much hesitation begin to push the tempo into near overdrive. Enjoying what I have left of a generous helping of drinks accumulated throughout the evening I decide to venture out onto the floor for some speaker induced therapy. Much can be discussed when thinking about a dance environment. Most anywhere on the globe from posh cocktail bars to rare dives in far lands the centerpiece of night revelry normally centers on a DJ booth with a space for moving the body. It's hard to describe the elation you can have from a proper techno floor in the right environment because each experience is normally very personal. More than most any other dance culture dancing by yourself is not only the norm but a nearsacred right as each individual can make up their mind as to exactly how they will relate to the sound and move on their own terms. This element makes for a curious phenomenon that has to be experienced to be understood. It's together but separate, individual but filled with the energy of the crowd and if you cut the sound for one second everyone would immediately look quite silly. Sometimes you just have to slip in, close your eyes and see where your mind takes you. On this night for me it is directly in front of the booth with the full fire of the room at my back.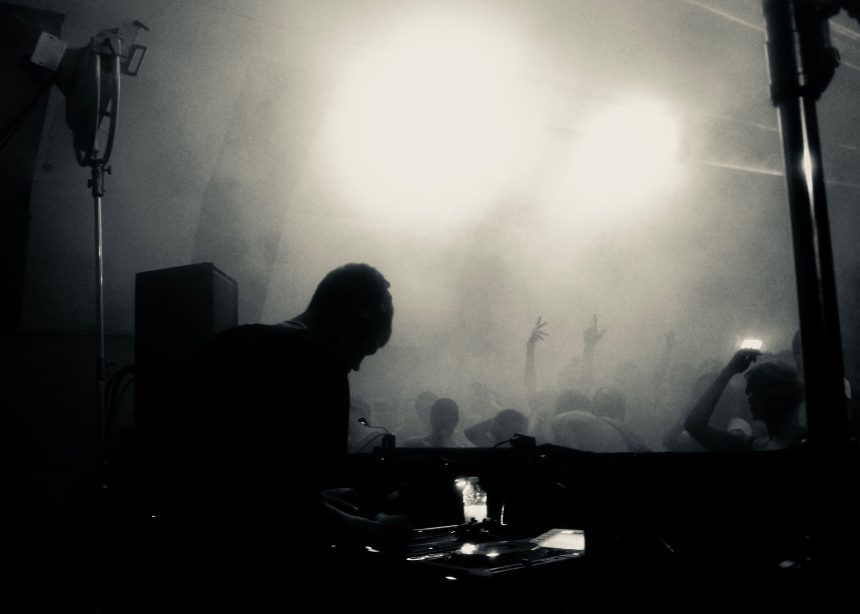 Relentless and hard as steel, DJ Tool has the fortune to command the speakers through the most intense section of the night. Smoke liberally spewing into the room and lights flashing and waning back into nothing it is the type of atmosphere that makes time accelerate and leaves your vanity in the dust. Each moment is accompanied by the feeling of energy from others in a full sensual range. Much to my joy I am dancing in a packed room with minimum interference. Normally in a party brimming at full capacity a certain courteous and informed dance ettiquete can be lost and you may find yourself assailed by bodies and random people pushing their way through a crowd effectively interrupting a fluid dance flow. On the evening this isn't the vibe and if people aren't dancing and maintaining a non-invasive flow of movement they are using the edges of the room to come in or out making the core of the dance environment easier to navigate and ultimately much more fun. With DJ Tool maintaining a blistering pace and the crowd at a simmer I move to the wardrobe to change out a camera battery and freshen up from the heat in the center of the floor.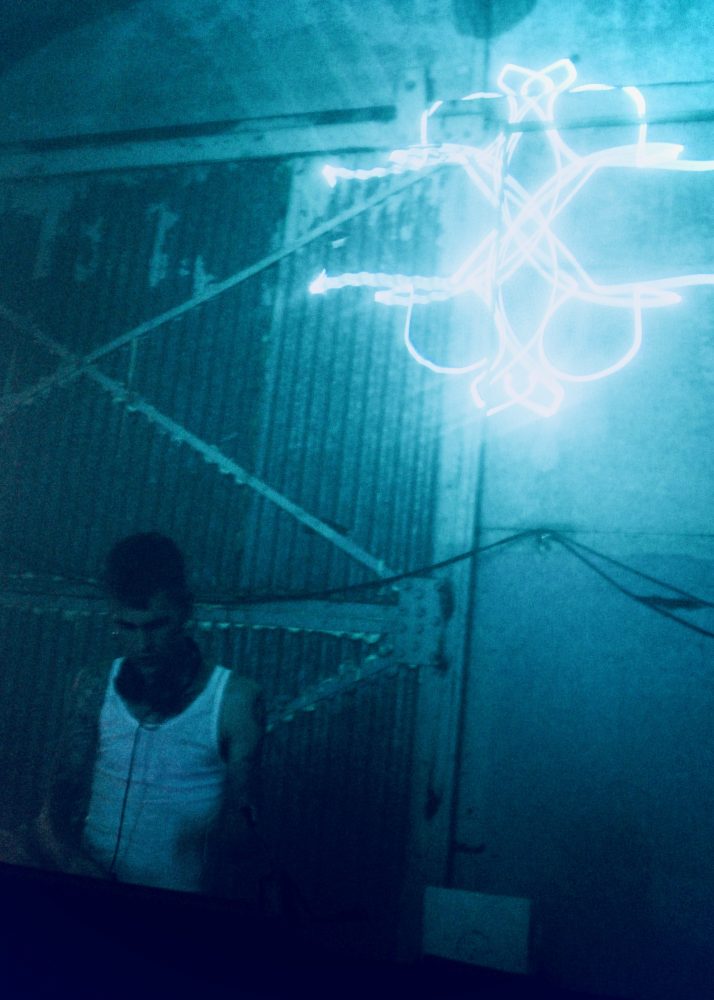 "Hiiiii Papiii!" … You can't unhear this salutation in your mind if you have in any way become acquainted with perennial scene volunteer, club mafia member and Endurance wardrobe queen Marie. It's so entirely distinguishable, endearing and altogether a little piece of what makes her special. "Papiiiii, oh my gawdddd… I have to pee! Can you watch the room for me?" She says while crossing her legs frantically in an attempt to evade the unpleasant. I came to get a new shirt and battery and now I am collecting coats and bags for the large section of the crowd for whom the night has passed by. Many faces come by for their things and the pace is frantic giving me a new appreciation for how exhausting this must be if you attempt to do it like Marie for twelve hours! With a room completely filled and a tiny space for coats you spend most of your time with your head plowing through the undersides of garments looking for little numbers and then reminding people who are mostly still dazed to check the pockets to be sure they don't lose or forget anything. After a few minutes I settle in and begin to actually quite enjoy it, saying goodbye occasionally to familiar faces while also running into many that are less familiar. It's a huge carousel of mostly happy people and a sentiment of collective bliss and satisfaction is readily apparent. A good dance can leave you glowing, and watching face after face exhaustion is visible but sweetly paired with elation in most all demeanors. Marie eventually comes back with a drink in her hand and a look of approval for my efforts which is also my cue to return to the floor for the beginnings of Hyperaktivist in the true morning hours.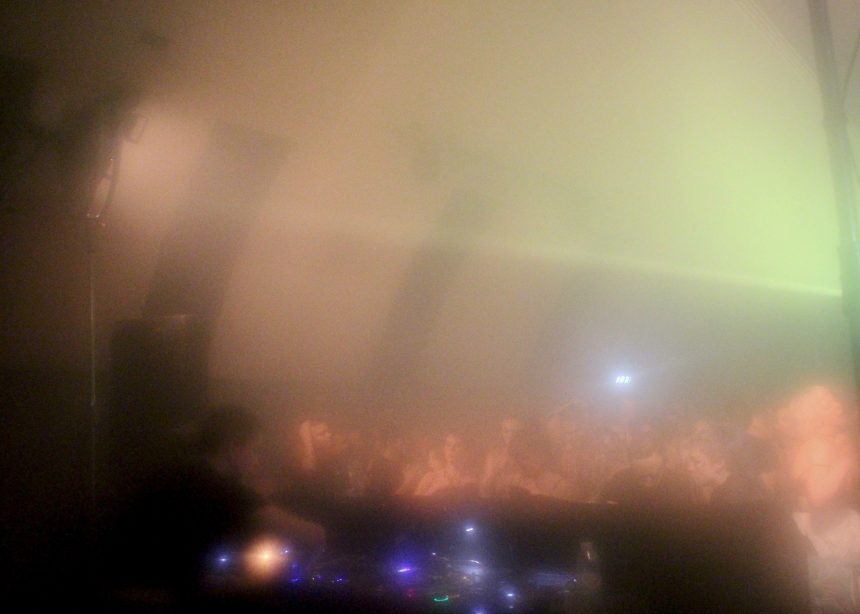 Exiting the wardrobe room, the crowd has certainly dissipated allowing for more room on the floor, more air in the hangar and a cooler more relaxed vibe without a lull in quality from the booth. As Mess founder Hyperaktivist pushes into the core of her set it is very fun and refreshing to see the breakfast crew of attendees who are only just arriving for the final hours of what is now truly a morning party to get their freak on at the start of their day rather then at the end of their night. The new influx of experienced ravers, community members and fellow musicians brings on a different dynamic with hugs and greetings. Although I am beginning to feel fatigued the additional people pep up the party. If new people brought new life, then this sequence is brought full circle by Ana Laura (Hyperaktivist) as she shows once again that she can both play and dance equally for a crowd with unmatched aplomb and enthusiasm. In this setting it's severely fun to watch and recognize that after so many shows and events to fit into her overflowing schedule that the passion and purpose still feels stronger than ever. It's a wonderful indicator for the state of DIY in the face of ever encroaching business interests and industry in many forms. People are responding, the community is expanding and it's clearly visible that she is finding so much joy and positivity helping it take off and grow on an organic level.
Close to one hour later I am on my bike riding home across Inner Harbour Bridge with tired legs and a feeling of blissful satisfaction. I guess I fell asleep on one of the benches outside after my legs gave out dancing and upon waking shortly after decided to pack it in. At a red light I pull up alongside a fellow raver on bike and we both give each other a similar look. It's the face of "fuck it, I need to sleep … but that was lit." We ride along a few blocks before he hangs a right into a side street but before parting he only offers one sentence. "Yeah, that was a pretty good party." I am sore and my mind is still dancing along to the beats from the last 8 hours and I don't respond but keep moving after nodding my head and laughing a bit to myself. Oddly enough, after the first Endurance party in the spring of 2018 I ran into another person who would become a very close friend over the course of this year. We were sitting on the concrete blocks mentioned earlier which is where Endurance used to place the bathrooms before they were connected to the patio. That time the sun was out and we gave each other the same look I had just shared on my way home when a few moments later he also remarked, "Yeah, that was a pretty good party…" Sometimes that's all that needs to be said, and in a way describes in full what the events are all about, giving you the right to say that and that alone.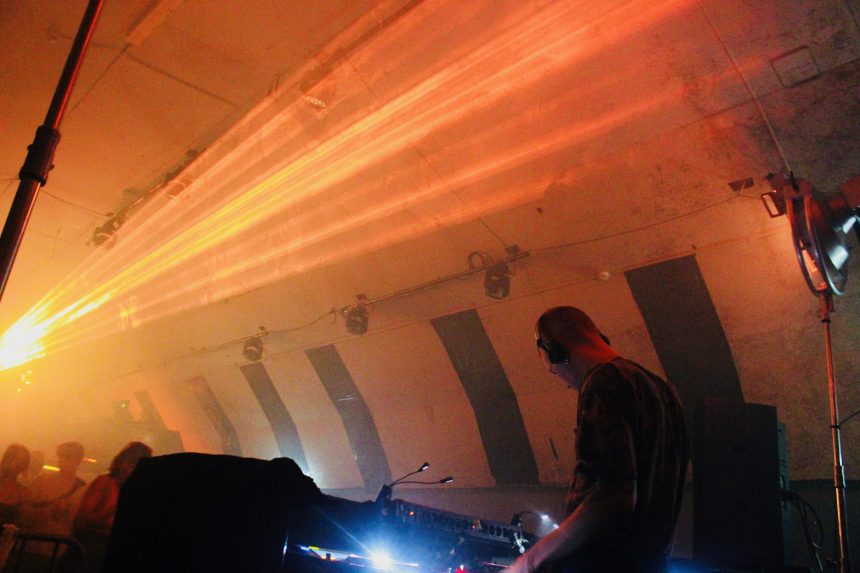 That was April 2018, this was September 2019. It was only Endurance then, this time it was the whole super team with Mala Junta and Mess but that fact remains consistent and prevalent … these are some good parties. A couple years back this whole host of characters met and decided to do something they felt strongly about and have watched it grow and move rapidly from smaller beginnings to across borders and cities.
After another experience at Refshaløen with familiar characters and new ones it can feel like a real cultural shift is taking place not only in regards to community, but a full saturation of a new attitude of having an outstanding time and remaining safe while respecting each other. Times are moving and the scene needs more outlets for people to rage and let their inhibitions loose with a mutual understanding that there are lines that should be respected and minorities that deserve acknowledgement. It's not so difficult, it's just a new and more progressive way of doing things and enhancing a shared vision of not only the party atmosphere but everyday life. It's taking activism and DIY values and placing them at the crossroads where what would traditionally be just a party meets something of more value. For many simply experiencing for the first time what it's like to feel that communal warmth and raw quality with music and art is a huge catalyst to awareness and something that grows over time. It's something that illuminates a feeling of freedom and respect that should be the norm, and at it's finest expression helps each individual not only have a ton of fun but become more equipped to treat others better and live a more concious social life.
That's all quite nice, and at the end of it, these three collectives really know how to make a party. It's in Refshaløen 185 every two months as long as they can host it there. Stop by Endurance, Mala Junta or Mess if you can, they are going quite strong with much to look forward to in the near future!
Info: "Endurance x Mala Junta x Mess" was at Refshalevej 185 on the 7th of September, 2019.
previous post: Fryd Frydendahl & Lars Greve –

Vindens lænker og fællesskabets tvetydighed