Hieroglyphic Being –
Nysamlet stjernehold flyder på adskillige astrale planer ad gangen
Af Simon Christensen – foto: Celesete Sloman
Jamal Moss er på sin nye udgivelse, "We Are Not the First", under navnet Hieroglyphic Being and the J.I.T.U. Ahn-Sahm-Bul på en decideret stjernefart ud i totalt åben musik, der bevæger sig mellem cabaret/spoken word, freejazz og elektronisk musik. Under sit alias Hieroglyphic Being har Chicago-produceren allerede bekendt sig offentligt til den kosmiske musik og i særdeleshed Sun Ra med værktøjerne fra især Chicagos techno-scene. Men på dette nye, monumentale album har han samlet et vildt hold med bl.a. Marshall Allen, den nu 91-årige saxofonist/bandleder fra Sun Ra's Arkestra, trommeslager Greg Fox fra Liturgy og Zs, saxofonisten og New York-ikonet Daniel Carter, den usædvanlige impro-vokalist Shelley Hirsch, guitaristen og fritænkeren Shahzad Ismaily samt Elliott Levin, Rafael Sanchez og Ben Vida.
At albummet samtidig udkommer på et af mine absolut favoritlabels i løbet af de sidste år, RVNG Intl., begrænser heller ikke just min optimisme. RVNG står bl.a. bag den anbefalelsesværdige FRKWAYS-serie, der har samlet improvisatorer på tværs af ny elektronisk musik, jazz og vel fri musik i det hele taget, samt mere eller mindre nørdede udvalgte udgivelser med bl.a. Bing & Ruth, Robert Aiki Aubrey Lowe & Ariel Kalma, Sun Araw, Julia Holter og Laurel Halo.
På "We Are Not The First" er vi helt ude at flyde på flere astrale planer ad gangen. Musikalsk bliver der bygget op og pillet ned, vævet ud og ind af de klassiske freejazz-dyder og -strukturer, og nogle gange er modstillingen mellem den elektroniske musik og horn næsten for klodset (fx. "Fuck the Ghetto / Think About Outer Space"). Selvom resultatet generelt set er kaotisk – som a ghetto of the mind for at bruge Jamal Moss' formulering – og også er alt for eksplicit i sin "eksplorative mission", så fungerer kombinationen af trommemaskiner, Greg Fox og Hieroglyphic Beings signaturproduktion som en raver-ramme (det nærmeste, man kommer en moderne rytmegruppe?) for skiftende solister, der specielt på numre med Shelley Hirsch løfter sig ud af jazz/elektronik-dikotomien. Som helhed er "We Are Not the First" er langt mere et eksperimentarium end en episk værkhelhed, og det er virkeligt befriende, fordi man som lytter bliver rusket godt rundt i forventningshorisonten og ofte opløftes i langt mere poetiske passager ("Apes and Ages", "Civilization That Is Dying", "Universe Is a Simulation").
Albummet er indspillet over en uge i et studie i Brooklyn, blandt andet på opfordring af RVNG Intl., som i sin FRKWAYS-serie kuraterer nye grupper: "The heads at RVNG Ltd had wanted to work with me for about two years, but I kept being hesitant because I felt like I wasn't ready. I came around eventually. They wanted me to do what I do with machines, but with humans. I sum it up as another learning experience that will help me grow as a creator — to merge the worlds of what I do and what has influenced me, in order to spark others into pursuing the same in kind," har Jamal Moss udtalt om samarbejdet.
Info: Hieroglyphic Being & J.I.T.U. Ahn-Sahm-Buhl "We Are Not the First" udkommer på dobbelt-LP den 30. oktober på RVNG Intl. Streamet herunder opdateres, når der kommer mere musik online.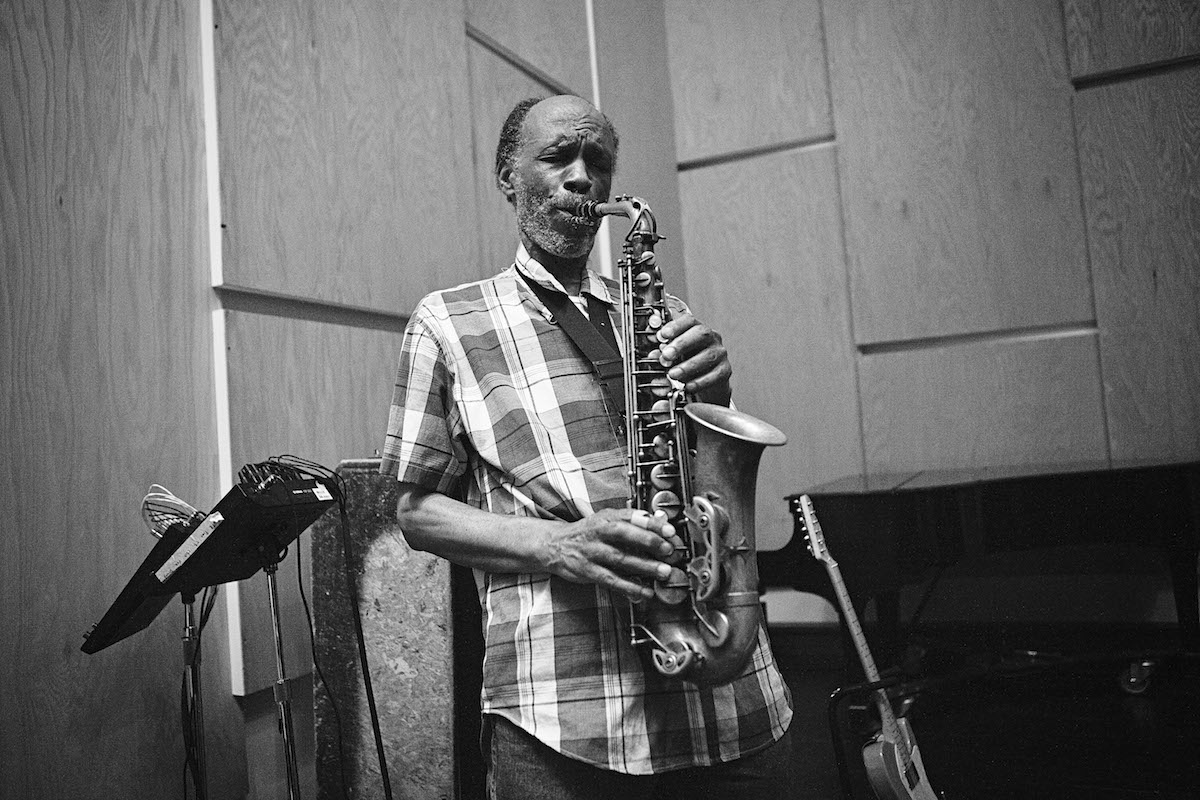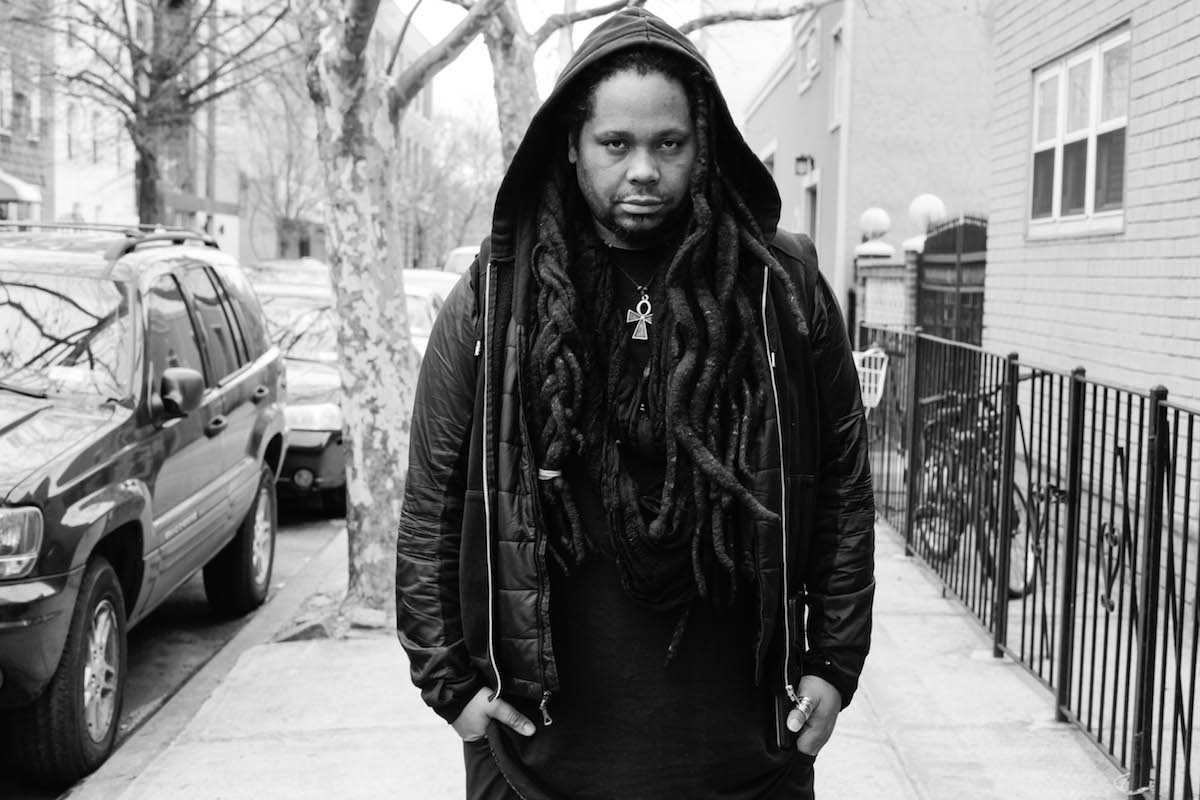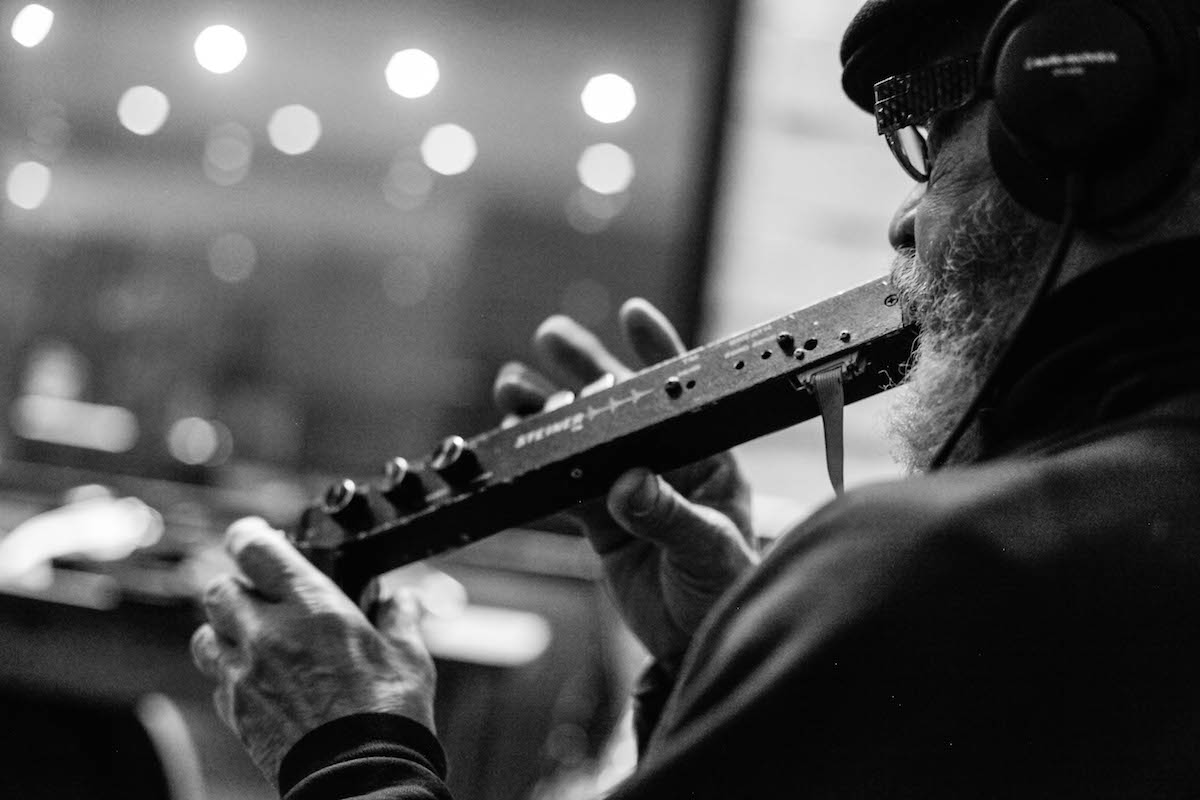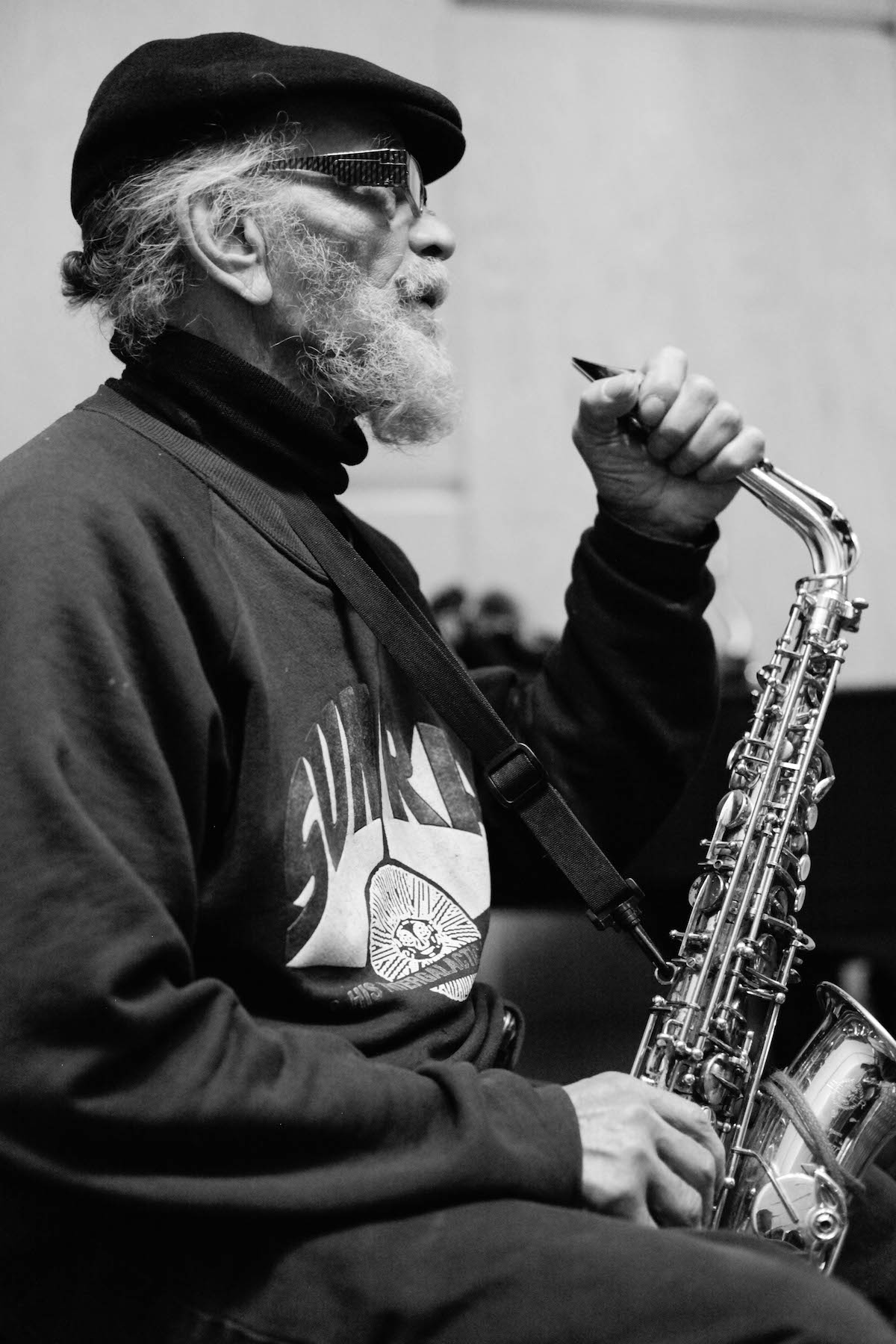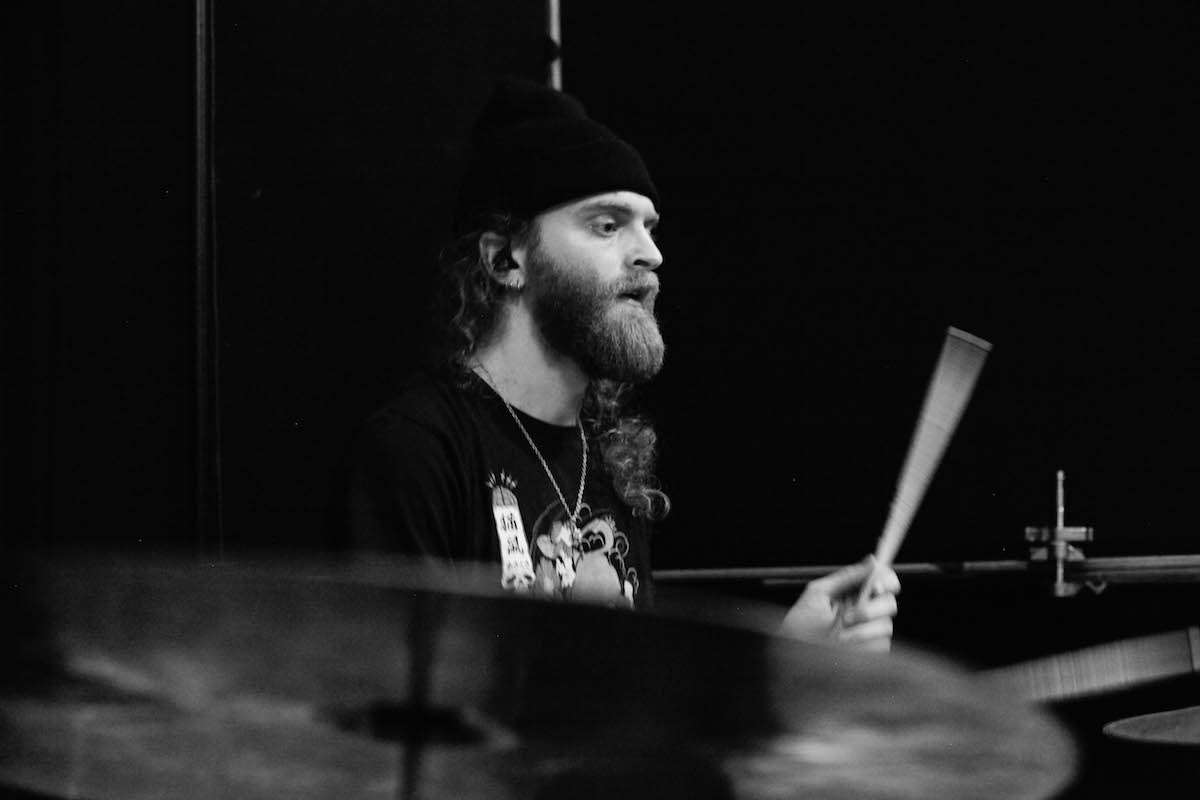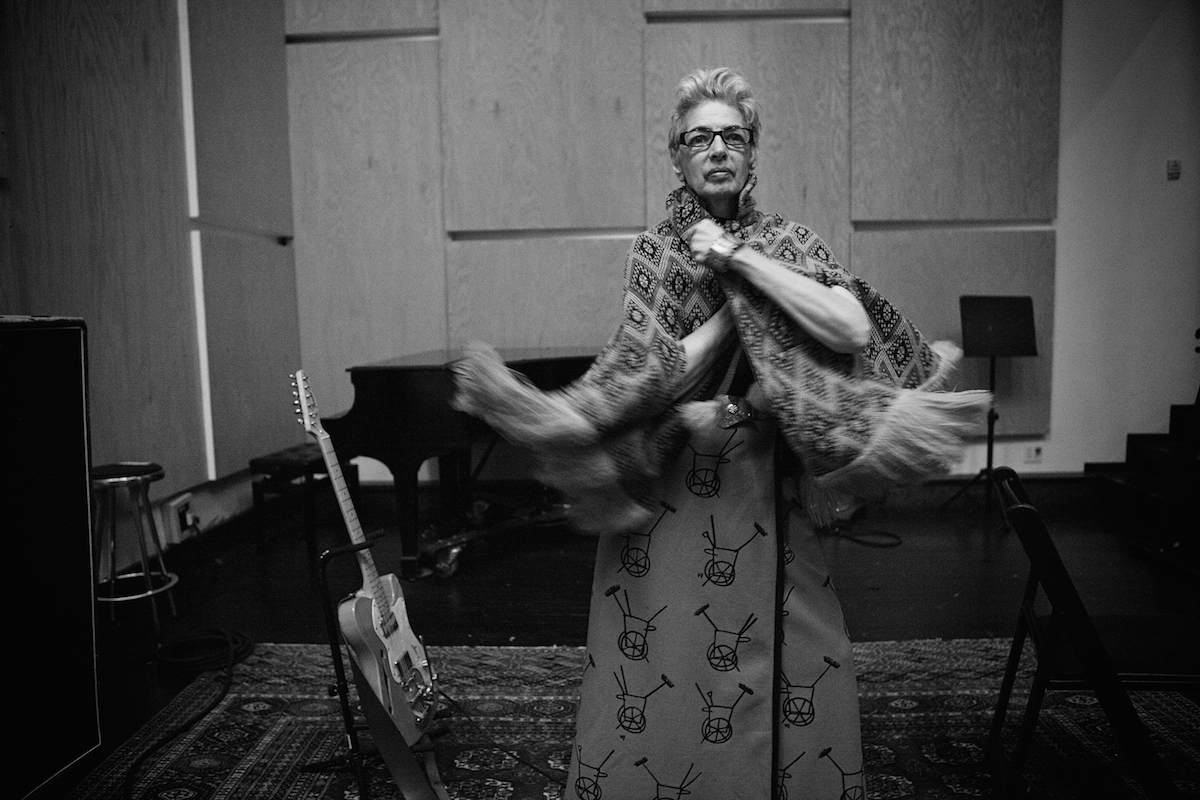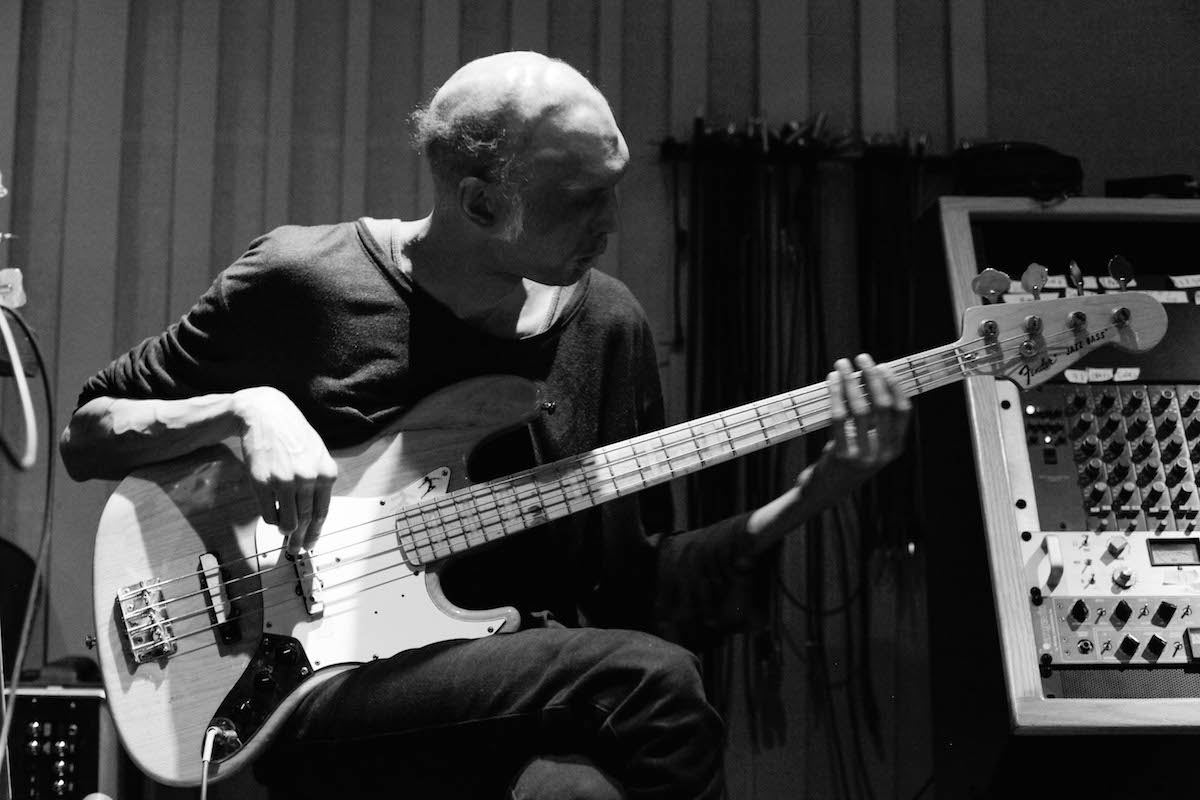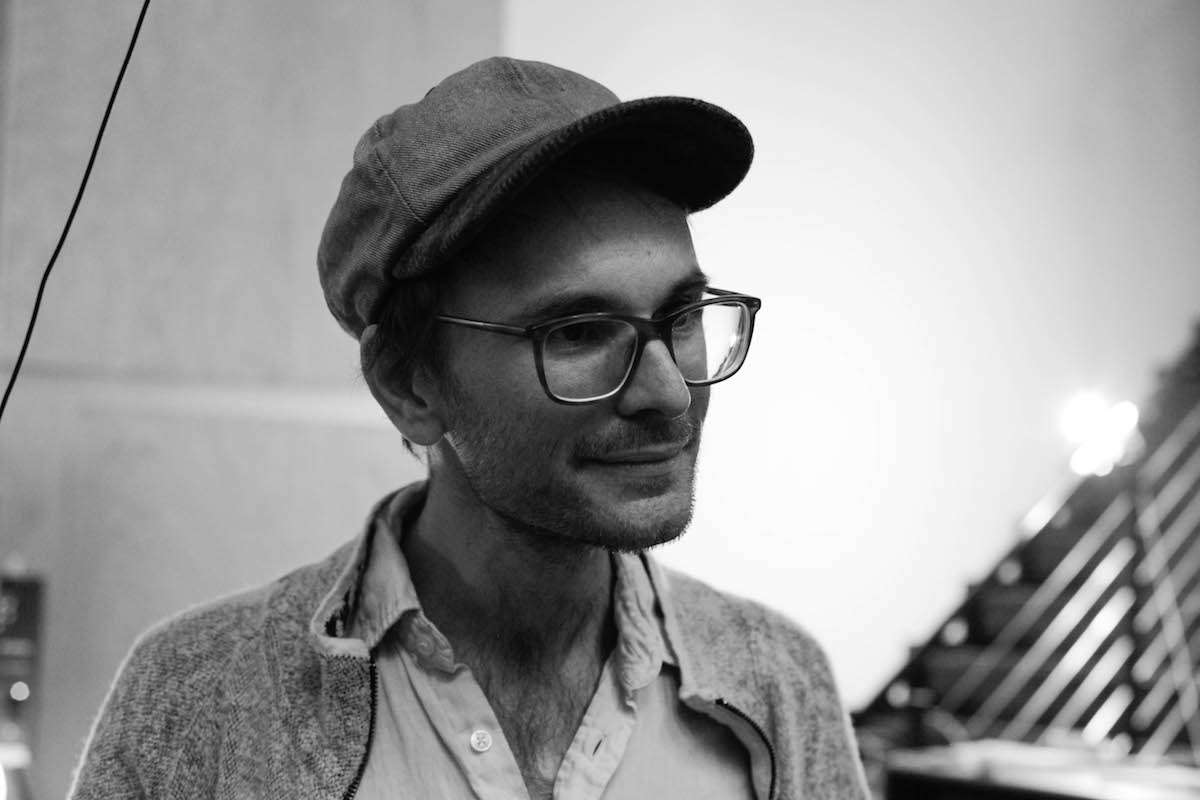 previous post: Battles –

En lufttur i den store bouncende genretrampolin