Introducing: Scared Crow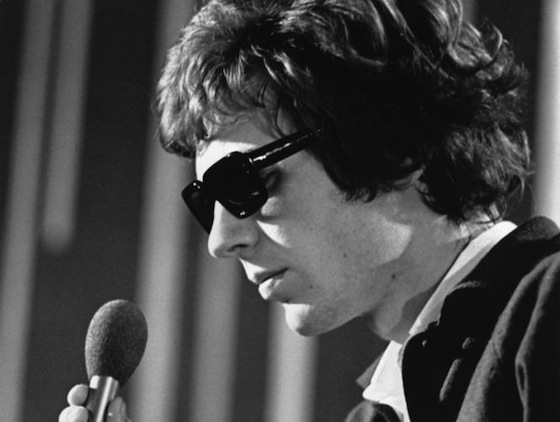 Scott Walker/Jens Lekman møder en dude med en båndoptager i hypnotiserende loops. Scared Crow alias Kasper Aagaard er et soloprojekt fra Odense, hvis debut cd-r (Beard Of Snails) fra sidste efterår er udsolgt i to oplag nu, og da der ikke er et billede af Kasper Aagaard online, så fandt vi et af Scott Walker i stedet.
Scared Crow er interessant, fordi der bliver holdt igen. Der er spænding, selvom det er straight, og det er lidt en mærkværdig blanding, selvom der også er tydelige forbilleder. I virkeligheden er den konstante brug af loops meget kontinuer og ensformig. Det betyder, at mange af elementerne ligger fast (struktur, instrumenter, sound osv.), mens andre virkemidler er sensible og variable, som for eksempel de håndspillede detaljer på pianoet og en bølgende 70'er-romantisk vokal. Scared Crow er halvt fikseret, halvt free. En musikalsk psykose. Download hele debuten på Bandcamp.
Scared Crow – Shadow (et ur ringer ca. 1.16, det er ikke en lyd i dit hovede)
previous post: The Singing Detective –

Murdering Songs, Reviving Television