Le Guess Who? udnævner Michael Gira som maarschalk –
24 timers dronefest og elektropionerer på programmet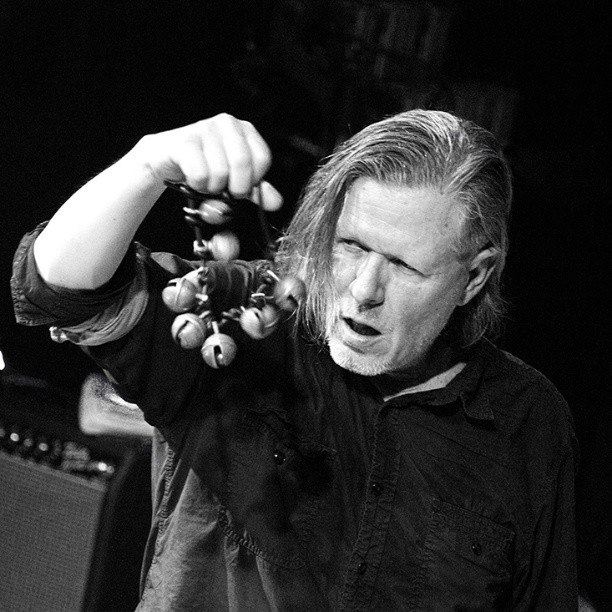 Af Simon Christensen.
I strømmen af toneangivende alternative festivaler i Europa som Unsound, Primavera, OFF og den originale "holiday camp", ATP Festival, er den hollandske Le Guess Who?-festival seneste bud på et af disse års stærkeste interkontinentale festivalprogrammer. I denne uge har Le Guess Who? offentliggjort årets program og kuratorer. Frontmanden i Swans, Michael Gira, har fået frie tøjler til at kuratere tre dages "Mouth to Mouth" under festivalen med blandt andre Wire, Silver Apples, Prurient (Dominick Fernow), Bo Ningen, Xiu Xiu, Ben Frost samt Swans selv.
Derudover er der 24-Hour Drone Fest, som er kurateret af New York-spillestedet Basilica Hudson og præsenterer "the entire spectrum of drone during 24 non-stop hours of live performances and installations" med William Basinski (The Disintegration Loops), Stephen O'Malley, Tim Hecker, Raime og Steve Hauschildt (ex-Emeralds). Og Austin Psych Fest er tilmed også med som partner med Tamikrest, Loop og mere på vej.
På det ordinære program er der Einstürzende Neubauten, Autechre, Selda, Dean Blunt, Bonnie "Prince" Billy, Amen Dunes, Iceage, Hieroglyphic Being, Norberto Lobo m.fl. Wow!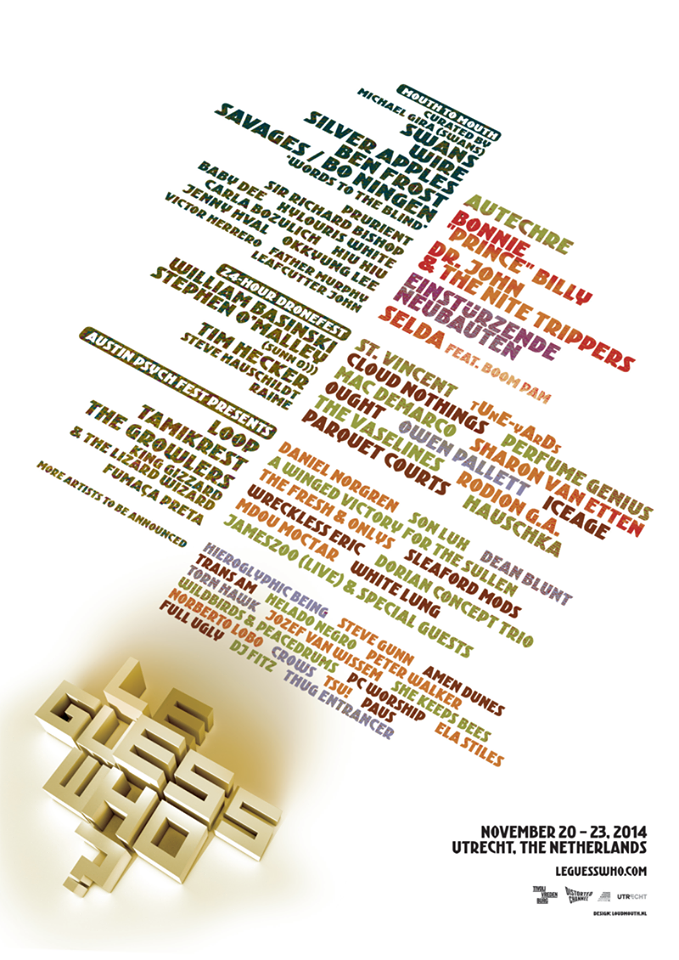 Le Guess Who? har eksisteret siden 2007 og er startet af Bob van Heur fra Belmont Bookings, som også er agentur for mange koncerter på dansk grund. Lower, Thulebasen, Kristian Harting og Iceage er blandt de danske navne, som har spillet på festivalen. Festivalen finder sted på 15 forskellige store og små venues (centreret omkring spillestedet Tivoli) i studiebyen Utrecht, som ligger 30 minutter med tog fra Amsterdam/Schiphol. Prisen for partout er €100, dvs. det samme som Primavera i de gamle dage.
Info: Le Guess Who? finder sted den 20.-23. november (RSVP).
previous post: Dopplereffekt –

Does Gerald Donald Dream of Electric Sheep?