Passive/Aggressive –
Cloudland 1991-1995 Mixtape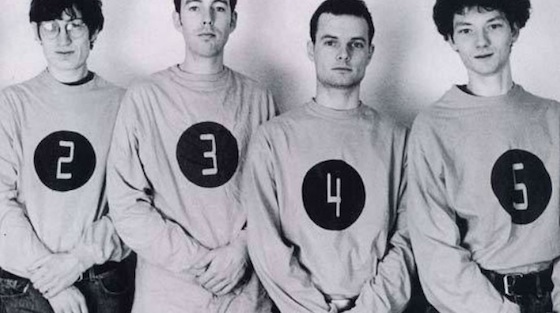 A walk down memory lane, en bedre fejlvisende floskel kan jeg ikke finde for det her mixtape, fordi y'know vi var ikke levende reflekterede lyttende væsener i 1991. Det danske pladeselskab Cloudland udgav fra 1991 til 1995 i alt 17 album, og det er vel det nærmeste, man kommer de amerikanske uafhængige pladeselskaber på dette tidspunkt – og se! hvilke bands.
Støjende indiebands! 18th Dye, som fik en kort reunion med "Amorine Queen". Fantastiske How Do I med blandt andre trommeslager Anders Remmer, som godt nok nåede at udgive plader på to selskaber (der lukkede), inden de nåede til Cloudland. Trains and Boats and Planes med Nikolaj Nørlund, og Rhonda Harris' første album. Greene med Olesen-Olesen. Lyden af guitarerne i 1993. Ikke alt er high-class, men det er en god slentretur.
Trackliste (mixtapet er kronologisk):
1. 18th Dye – Whole Wide World
2. Trains and Boats and Planes – Henrik
3. Trains and Boats and Planes – (I'm Glad It's) Soon
4. Greene – Love Made Me a Better Man
5. How Do I – You Know Nothing, You Tried To Hard
6. Trains and Boats and Planes – A Wake
7. 18th Dye – Ray
8. How Do I – How I Wanna Feel
9. Versus – River
10. 18th Dye – Poolhouse Blue
11. Murmur – Myrioapod
12. Versus – Crazy
13. Rhonda Harris – So Happy
14. Port Friendly – The Sweetest Girl
15. Greene – She's Radiant
Kompileret af og gengivet med tilladelse fra Nikolaj Lange.
previous post: Introducing: Celeste/Inner Garden