Modest –
Knastørre guitarspark i nostalgisk perspektiv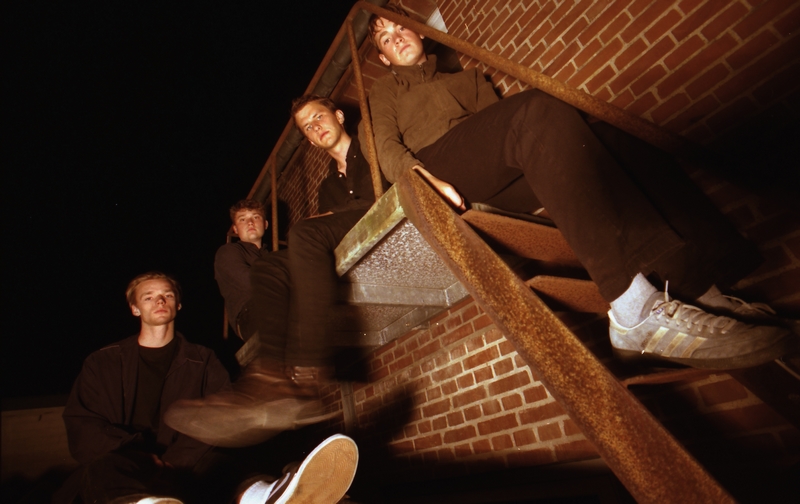 Af Simon Lund Pedersen

Den 25. januar udsender den aarhusianske rockgruppe Modest deres anden EP, "For the Better". Her fører kvartetten lytter durk gennem en mur af fuzz-pedaler og skrigende vokalharmonier.
De 23 minutter og 31 sekunder ligger solidt på grænsen mellem 80'er-inspireret indiepop og storladen stadionrock. De korte og præcise skæringer blander den upolerede rockguitar med stærke omkvæd og fængende popmelodier. Det er lyden af de spæde ungdomsår, hvor usikre følelser bruser på livet løs. På førstesinglen "Please Keep An Eye on Me" åbner de opløftende trommeslag op for et bredt lydlandskab, hvor svævende chorus-guitarer og ungdommelige fraser som "Can I still trust you to do your best" udfolder sig i et lettilgængeligt popunivers, der leder tankerne hen på landsmændene Communions, særligt debutalbummet "Blue" fra 2017.
"For the Better" er et ærligt udspil, hvor Aarhus-bandet ikke skrider over i kalkulerede stilvalg, men snarere er tro mod sin nedbarberede rockskabelon uden at slippe sine rodfæstede inspirationskilder helt. "For the Better" spiller på 80'er-rockens nostalgiske undertoner i form af de svævende fuzz-guitarer, post-punkede trommer og den skingre mandevokal. EP'en udgiver sig ikke for at være noget, den ikke er. Den er tilgængelig og skarpskåret.
Info: "For the Better" udkommer 25. januar. Modest spiller live i Aalborg i februar og i Aarhus og København i marts.

previous post: Mark Fisher –

Or how K-Punk intensifies the political possibilities of music