Open Call: A Decade of Mayhem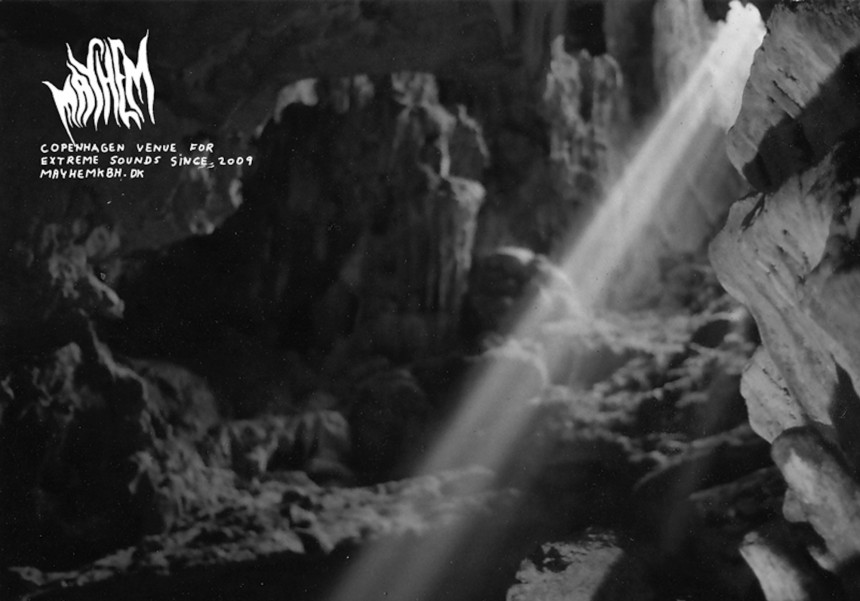 The Copenhagen art and music space Mayhem has been a powerhouse of creativity and community for the past 8+ years and still going strong. Mayhem has become an incubator of sorts, providing a frame of possibilities and exchange for a broad spectrum of artists and cultural producers in Denmark. Both national and international attention has been given to the space on a regular basis, but most often from a spectator's perspective and dealing with the activity and impact as seen from the outside. Passive/Aggressive is currently looking to produce a publication of various texts, essays and artwork paying attention to the perspectives of those, who have used the space as active audiences, promoters, performers, residents and users.
Rather than emphasizing the anecdotal, we are particularly interested in thoughts on the impact of the space in a range of contexts, theoretical considerations on the importance of Do-It-Yourself artist spaces, perspectives on the wide range of music and art forms represented at Mayhem and their mutual interconnections and other expanded ideas. For the publication, we are interested in both familiar essayistic text formats, but also other forms of prose and visual contributions.
As the publication is restricted in length for obvious reasons, we unfortunately will not be able to include all proposed contributions. In an effort to not let extensive work go to waste, Passive/Aggressive initially requests shorter abstracts of maximum 500 words (deadline June 10th 2018) illuminating the concepts and form of the proposed contribution. These abstracts will then evaluated by the editorial team for consistency and context to illuminate as wide a range of considerations in the publication as possible; these proposals will then be invited for full contributions (deadline July 16th 2018).
Contributions are welcome in Danish or English, as is the case with the Passive/Aggressive webjournal. The publication is expected to be published ultimo September 2018. It will be distributed on a strictly nonprofit basis, which means the publication is sold a production price or on donation.
We are looking forward to reading your proposals and excited to share this work with you. Also we would like to thank the previous and current caretakers of Mayhem for their blessing on this project.
Foreningen Passive/Aggressive
info@passiveaggressive.dk