Audiodrome –
N for Nicolai, Bruno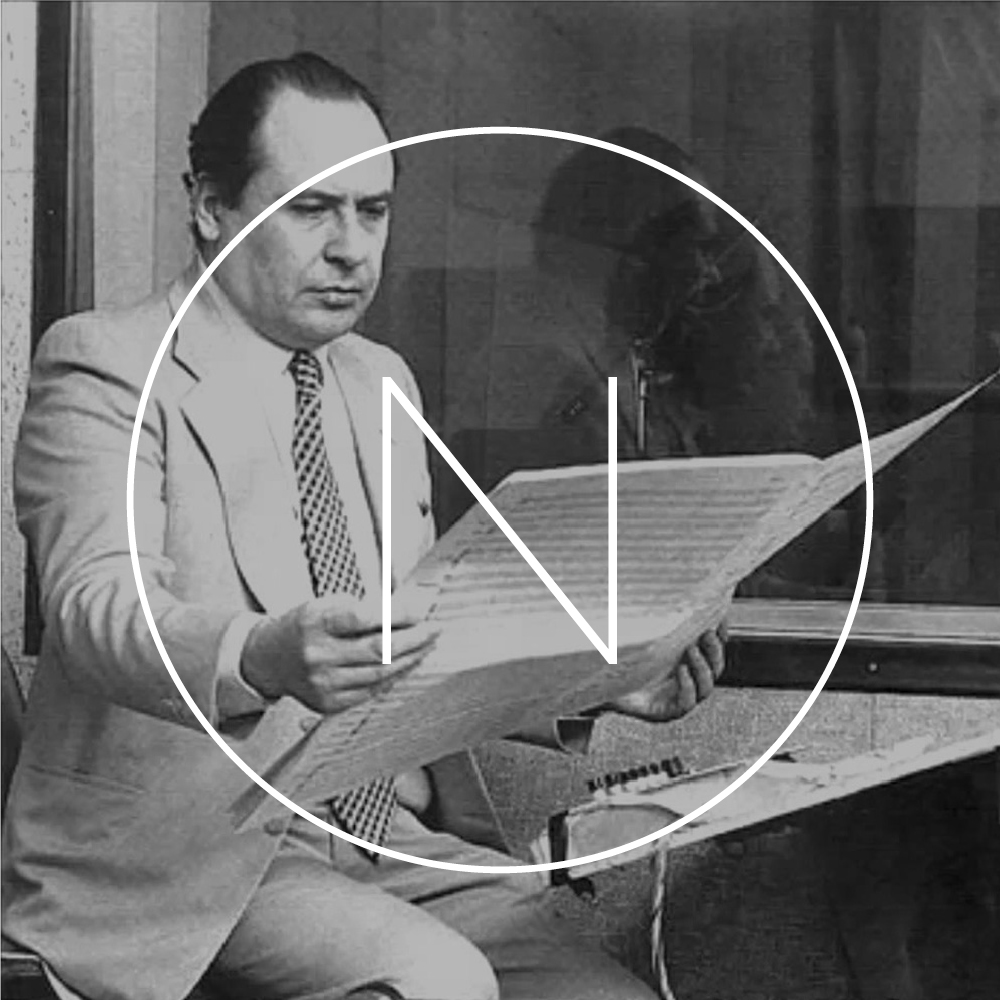 Af Simon Tornby
Bruno Nicolai (1926, Rom – 1991, Rom) blev først kendt som "den andenbedste western-komponist." Det er en lidt ærgerlig titel, særligt når man begynder at dykke ned i de mange soundtracks, som han står bag. Titlen fik han ved at arbejde som Morricones højre hånd og samarbejdspartner i mange år, samt ved at svinge dirigentstokken på mange af de kendte indspilninger af Morricones soundtracks.
På samme måde som mange andre komponister ofte har en fast instruktør, f.eks. Hitchcock/Hermann, Argento/Goblin, Fulci/Frizzi, Polanski/Komeda, Tarkovsky/Artemyev, Lynch/Badalamenti, De Palma/Donaggio, Korzyński/ Żuławski, Herzog/Popol Vuh, Mancini/Edwards osv., så havde Nicolai også flere gentagne samarbejder med interessante instruktører, herunder særligt Jess Franco i Spanien og Sergio Martino i Italien.
Titlerne på giallo-film kunne i 70'erne ofte være ret lange og obskure, og Nicolai har lavet soundtracks til film med nogle af de længste titler, jeg har set. Eksempelvis kan nævnes: "Your Vice is in a Locked Room, and Only I Have the Key", eller "What Are Those Strange Drops of Blood Doing on Jennifer's Body?" Sidstnævnte kendes også som "The Case of The Bloody Iris" og er et af de bedste af Nicolais giallo-soundtracks.
Det kan nogle gange svært at skelne Nicolais kompositioner fra Morricone, da de ofte bruger samme virkemidler. Men det, jeg godt kan lide ved Nicolai, er den måde, han kombinerer en simpel og let genkendelig melodi med en, eller flere parallelle melodilinjer i andre taktarter eller tempi – et godt eksempel på dette er "Isis Pool" fra filmen Caligula.