RS Produções –
Sparse productions filled with contagious energy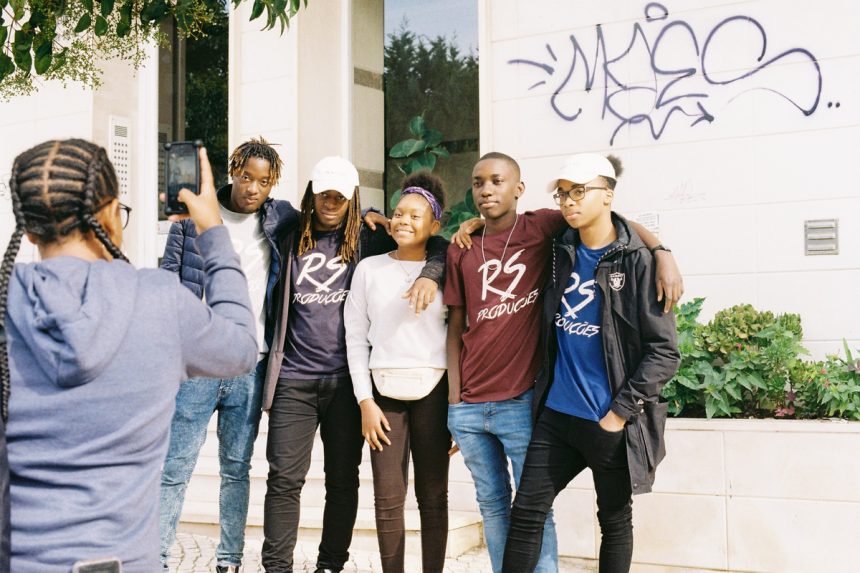 RS Produções "Bagdad Style" (Príncipe, 2018) – review by Alexander Julin Mortensen, photo by Marta Pina

Príncipe has been one of the most prominent labels challenging dominant (Western) norms of dance music by putting out, among other genres, kuduro and batida affiliated electronic music from what seems like a growing number of promising Portuguese producers. "Bagdad Style", the first EP from the RS Produções crew, is yet another example.
RS Produções began in 2014 and counts producers and DJ's Narciso, Nuno, Nulo, Lima, Farucox and the MC Pimenta as its members. Consisting of eight tracks, "Bagdad Style" presents the music of DJ Narciso and Nuno Beats, boths respectively and in collaboration with each other. These are some of the more sparse, stripped-down productions to come out via Príncipe and therefore more similar to the minimalistic productions of DJ Nervoso's 2016-release on the label than the more voluminous, warm and melodic releases such as this year's "Paz & Amor" by DJ Lilocox or last year's "Sonhos & Pesadelos" by DJ Lycox.

A track such as "Abertura" is characterised by its hypnotizing melody, constantly and minimally repeating throughout its running time. The melody strikes one as the dominant element, although a playful percussion-beat and simplistic string sample also remains present to the listener throughout the track, adding additional liveliness to it. Melodically and emotionally it is similar to a track such as "Karma" from this year's "Cranio" by DJ Nigga Fox, without ever tending towards the controlled chaos that characterises a lot of Nigga Fox' as well as other Príncipe-affiliated artists' work.

Instead "Abertura" is representative of the overall sound on "Bagdad Style" in the sense that it sounds stripped to the core, applying a minimal amount of musical elements in order to impose a sense of quirky euphoria. Culminating in the closing track "Hino RS", "Bagdad Style" is filled with musical finesse and creativity, but most strikingly a contagious energy.

However, there is a sort of feature to the music – or maybe more correctly its relation to the space within which it unfolds – which demands the listener's attention not only towards the energy and mood it invokes, but also towards the movement by which it takes form and its sound as such. The compositions are never completely filled and dense with sound, but always leave a certain space for pauses, breaks and glimpses of an ever present background of silence, and this enhances the clarity of every single musical component. This relation between sound and silence thus helps the listener to equally appreciate the compositional and aesthetics ideas manifested in the music as well as its emotional impact.

Info: "Bagdad Style" was released on Príncipe in November.

previous post: Graham Lambkin, Vilde Tuv & Paisajes –

En virkelig god aften i sin sammensathed