Xiu Xiu –
the return of Experimental-Californian-post-art-noise-indie to Copenhagen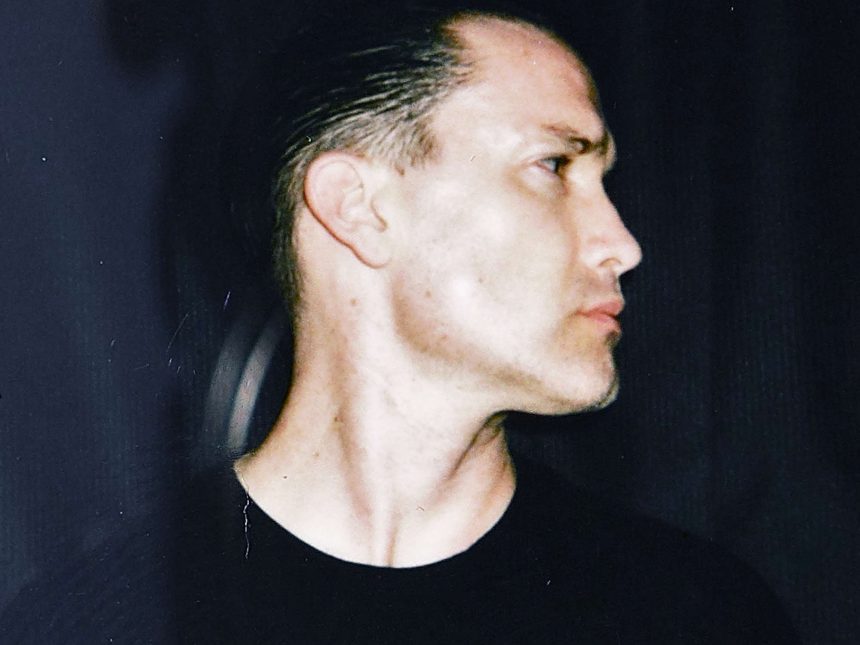 Preview by Macon Holt

I remember back in like 2007, I met a girl at a party in some rural part of northern England so far from anything else that I think the house I was in was the village in its entirety. I found her really compelling but, as this was the phase of my life best summed by the phase "a shyness that is criminally vulgar", nothing came of it. Nothing that is but tracking her down on that voluntary surveillance platform of old, MySpace. When her page opened and the auto-music player kicked into gear, a sound came out of my speakers that was like nothing I had ever heard before; it was the song "Boy Soprano" by a band I had never heard of called Xiu Xiu. And in the clattering noise of lo-fi samples, harshly overdriven synths, clattering percussion and agonized perverse vocals, my sonic world vastly expanded before me. It is the absence of moments like this from my life today that really makes me despise the objectively better slick, professional design of Facebook.

The experimental-post-art-noise-Californian-indie band returns to Copenhagen on this evening for the first time since performing their reinterpretation of the "Twin Peaks" soundtrack at Jazzhouse in 2016; a combination that always made perfect sense. Since then, the band, lead by singer and multi-instrumentalist Jamie Stewart, have released two more albums, both on Polyvinyl, that couldn't be more different from each other; the, ever so slightly, pop-inflected "Forget" in 2017 and the glorious horror show, "Girl with Basket of Fruit", which came out last month.

As enjoyable as their last record was with the uptempo melancholy of tracks like "Wondering", even its darkest moments ("Faith, Torn Apart") didn't come close to the kind of eviscerating bleakness the band has long been capable of (see, for example, the album "Angel Guts: Red Classroom" from 2014). The new record, however, plunges so far into the void of lo-fi violence, horror, and absurdity that they that may have broken new ground down there. You can kind of sense this from the title, "Girl with Basket of Fruit". The missing article (a) in the title makes it read like the caption under a photograph. This seems innocent enough, but in the absence of an image, we are made to feel the alienation of the naming process as the artist strips their subject of identity to produce an idealized art object. Whoever she was is no longer important, to the eyes of the art consumer, she is "Girl with Basket of Fruit".

It is pretty clear the band take a strong stance against this kind of objectification. For example, look at the double naming of the song "Mary Turner Mary Turner", which recounts the true story of a woman in the early 1900s who was lynched after protesting the lynching of her husband. Situated against horror movie sound design and punishing yet distant industrial beats, Stewart's distorted vocal tells the story of Mary Turner in gruesome detail. But rather than merely making a spectacle of black pain, as so many white artists are want to do, we hear the process of dehumanization spreading out from this horrific act and infecting everything of the culture that enabled and enables it including Stewart himself. The disgust is contagious.

Later this year will be the 10th anniversary of Angela Seo joining the band, which, despite almost constant personnel changes for their most creative period, marks a period of relative stability for Xiu Xiu's line up and allows us to look back over a remarkable decade of collaboration. But, as the band is still at the top of their game when it comes to harrowing and absurd exploration the pain of being alive, the upcoming show will not be a retrospective. With a new set of horrors to explore, we can look forward to the kind cacophony from Xiu Xiu that can change you.

Info: Xiu Xiu will be performing at Lille Vega on Monday, April 4th. Doors open at 20:00. Tickets still available.

previous post: Bjørn Svin –

Kontemplativ klangrus