Back to Passive/Aggressive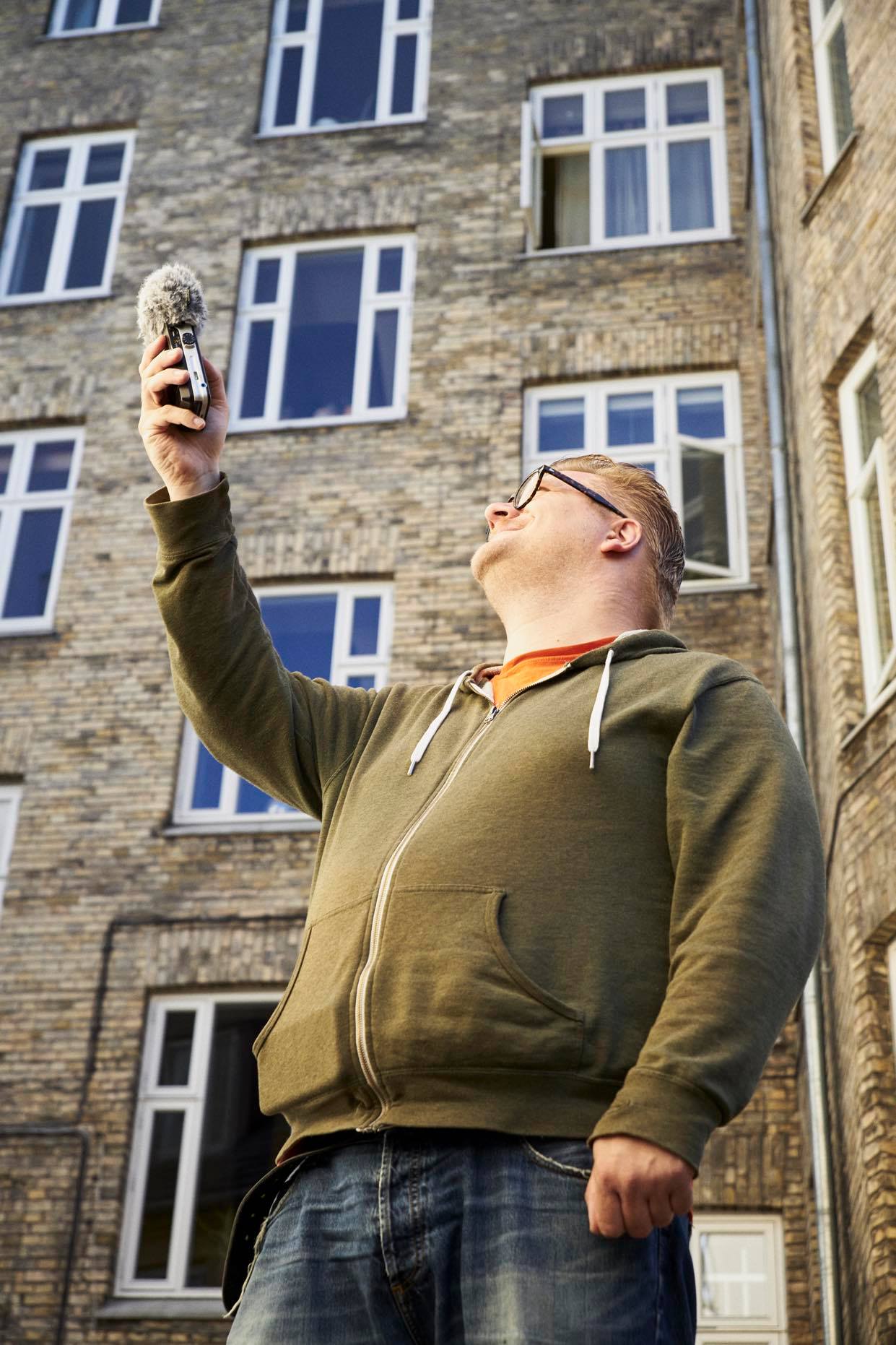 Af Peter Albrechtsen, lyddesigner og skribent
2020 – sikke et vanvittigt år. Men i det mindste gjorde isolationen, sygdommen, nedlukningen, at jeg hørte mere ny musik end nogensinde. Musikken og lyden var mere end nogensinde min mentale medicin. Så disse lister er også længere end de plejer.
Foto: Malene Jepsen
Dansk top 20:
Bersærk: SOL (Nordvin Records) – Bandcamp
Loke Deph: Vor Frelser (KPTKBH) – Spotify
Afsky: Ofte Jeg Drømmer Mig Død (Vendetta records) – Bandcamp
Redwood Hill: Ender (Rakkerpak Records) – Bandcamp
Cody: Win Some (selvudgivet) – Spotify
Sulka & Tue Track: Epoker (selvudgivet) – Spotify
Dizzy Mizz Lizzy: Alter Echo (Columbia) – Spotify
Suspekt: Sindssyge ting (Universal) – Spotify
Agnes Obel: Myopia (Deutsche Grammophone) – Spotify
Nelson Can: So Long Desire (Alcopop Records) – Bandcamp
Troels Abrahamsen: Polyptych20/Circumvention (selvudgivet) – Bandcamp
Rumpistol: After the Flood (Øen Rec.) – Bandcamp
Kh Marie: Intet er nok (Escho) – Bandcamp
Jung: Blitz (Universal) – Spotify
Ganger: Tro (selvudgivet) – Spotify
ML Buch: Skinned (Anyines) – Bandcamp
Henriette Sennenvaldt: Something Wonderful (Paper Bag Records) – Bandcamp
Marie Key: Marie Key (Temper Records/Sony Music) – Spotify
Benjamin Hav: Dit syge dyr/Spice up your life (Sony Music) – Spotify
Omvendt kors: Omvendt kors (selvudgivet) – Bandcamp
Internationalt top 50:
Run The Jewels: RTJ4
Blake Mills: Mutable Set
Sufjan Stevens: The Ascension
Fiona Apple: Fetch the Bolt Cutters
Hilary Woods: Birthmarks
Lyra Pramuk: Fountain
The Bug & Dis Fig: In Blue
Einstürzende Neubauten: Alles in Allem
Deftones: Ohms
Charli XCX: how i'm feeling now
The Flaming Lips: American Head
Clipping: Visions of Bodies Getting Burned
Taylor Swift: Foklore
Lucrecia Dalt: No Era Sólida
Beatrice Dillon: Workaround
Son Lux: Tomorrow I
Bill Callahan: Gold Record
Vladislav Delay: Rakka
Phoebe Bridgers: Punisher
The Necks: Three
Carl Stone: Stolen Car
Jesu: Terminus
Anna von Hausswolf: All Thoughts Fly
Moses Sumney: græ
Code Orange: Underneath
Autechre: SIGN
Mary Lattimore: Silver Ladders
Napalm Death: Throes of Joy in the Jaws of Defeatism
Nine Inch Nails: Ghosts V + VI
The Necks: Three
PK Keränen: Serobi Songs
Ryan J Raffa: Ginkgo
The Soft Pink Truth: Shall We Go On Sinning So That Grace May Increase?
Michael Rother: Dreaming
Jehnny Beth: To Love Is To Live
Jon Hassell: Seeing Through Sound
Aesop Rock: Spirit World Field Guide
Puscifer: Existential Reckoning
Pole: Fading
Alvin Lucier: Works for the Ever Present Orchestra
Oliver Coates: skins n slime
Mourning [A] BLKstar: The Cycle
William Basinski: Lamentations
Philip Glass: Music in Eight Parts
Olafur Arnalds: Some Kind of Peace
Idles: Ultra Mono
Marilyn Manson: We Are Chaos
Amaarae: The Angel You Don't Know
Tricky: Fall to Pieces
Sepultura: Quadra
Soundtracks top 25:
Jóhann Jóhannsson & Yair Elazar Glotman: Last and First Men
Ludwig Göransson: Tenet
Ben Salisbury/The Insects/Geoff Barrow: Devs
Warren Ellis: This Train I Ride
Trent Reznor & Atticus Ross: Mank
Adam Janota Bzowski: Saint Maud
Jed Kurzel: True History of the Kelly Gang
Jim Williams: Possessor
Colin Stetson: Barkskins
Dustin O'Halloran & Volker Bertelmann: Ammonite
Dascha Dauenhauer: Berlin Alexanderplatz
Ding Ke: Wisdom Tooth
Salcha Galperine & Evgueni Galperine: Radioactive
James Newton Howard: News of the World
Daniel Pemberton: Enola Holmes
Ben Frost: Dark
Benjamin Wallfisch: The Invisible Man
El-P: Capone
Dan Romer & Benh Zeitlin: Wendy
Clint Mansell: Rebecca
Daniel Pemberton: Birds of Prey
Julia Holter: Never Rarely Sometimes Always
Mondo Boys: She Dies Tomorrow
Hannah Peel: The Deceived
Steven Price: Archive
Top 10 yndlingslyde:
Verdens nyfundne ro og stilhed under Corona-forårsnedlukningen
"Sound of Metal" – en fantastisk hyldest til ørerne og den mest forrygende lydoplevelse jeg havde i en biograf i år
De vilde lyde i Devs-soundtracket – især i tracket "Stealing the Code" – plus bonuspoint for at have Steve Reichs "Come Out" med i serien
Burial, Four Tet & Thom Yorkes fælles lydteksturtrip "His Rope"
Det knirkende hus og de ildevarslende omgivelser i Netflix-gyseren "His House"
Vinduesviskerne i "I'm Thinking of Ending Things"
Baglænslydene i"Tenet"
Den støvede monosound i "Mank"
Lyden af vand, vind, ild og naturelementer i "Portræt af en kvinde i flammer"
Den modige binaurale lydteaterfortælling "En fortælling om blindhed"
Og ikke mindst farvel i år til en legende, en mester, filmmusikkens store maestro:
Ennio Morricone – tak for alt!
Peter Albrechtsen er lyddesigner, skribent m.m. Uddannet tonemester fra Den Danske Filmskole, har bidraget med lyd til film af Lars von Trier, Christopher Nolan m.fl. Han bidrager hvert år med en årsliste til Passive/Aggressive og er pt. foreningens eneste repræsentant i Oscar-akademiet.
Back to Passive/Aggressive