Aki Onda –
Walkman-minder af japansk improvisator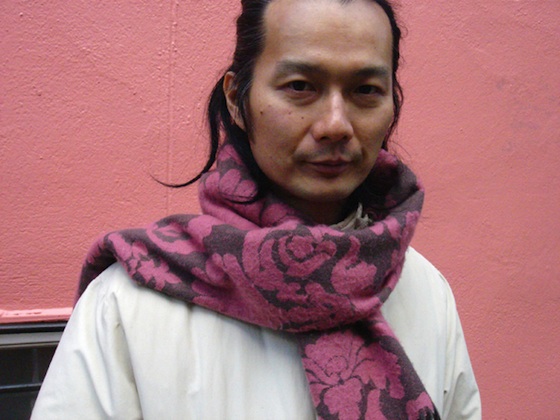 Én af de markante yngre japanske avantgardemusikere og visuelle kunstnere Aki Onda (f. 1967) er klar med den tredje udgivelse i "Casette Memories"-serien og kommer til Danmark i denne uge. Onda er uddannet kunstfotograf m.m., og optrådte blandt andet i bandet Audio Sports, inden han gik solo og siden har samarbejdet med Blixa Bargeld, Eye Yamatsuka, Otomo Yoshihide, Alan Licht, Loren Connors, Oren Ambarchi m.fl. I dag er han bosat i New York.
Hans mest kendte udgivelser er Casette Memories-udgivelserne (de to øvrige er udgivet tilbage i 2003), som er manipulerede feltoptagelser fra bestemte steder i verden, optaget på Walkman. På den aktuelle plade stammer optagelserne af natur, togbaner, gademusikanter, industrikvarterer meget mere fra Mexico, hvor to af hans tre optagere var tæt på sammenbrud, men er på trods af optagelsernes dårlige kvalitet stadig en del af hans udgivelse – og hans musik læner sig op af såvel noise, feltoptagelser og visuel kunst med lydinstallationer. Hvis man skal sige noget overordnet om Aki Ondas udgivelser, så er det, at de netop er fortællende og visualiserende (og ikke ambiente) – men hvordan det afspilles live, fortæller historien ikke noget om.
"All field recordings [for South of The Border] were taped in Mexico, a country I've had a special fondness for since I was a little child. My first memory was watching photographs and Super-8 films my father shot in Mexico City from his time there during the 1968 Summer Olympics, where he competed as a member of the Japanese national hockey team. It made me realize there is a place completely different from Japan, and I started dreaming about "another world." When I was a teenager, I encountered Alejandro Jodorowsky's seminal film "El Topo", which shocked me with its surreal images and strong mysticism. That experience shaped my primal image of the country, although I wasn't sure if it was true reality or pure imagination. Finally, I made my first visit to Mexico in 2005. I was amazed that everything was as I had envisioned. Mexico embraces extreme wealth and poverty, highly contemporary and primitive lifestyles, intellect and superstition, and any sort of polarities all in one."
Info: Aki Onda giver koncert på Mayhem den 7. juni (RSVP). Lyt til "South Of The Borders" (Casette Memories vol. 3) i sin fulde længde herunder.
previous post: Inga Copeland –

længselsfulde basballader fra Dean Blunts buddy