Ark Tarp –
Et dokument over en tid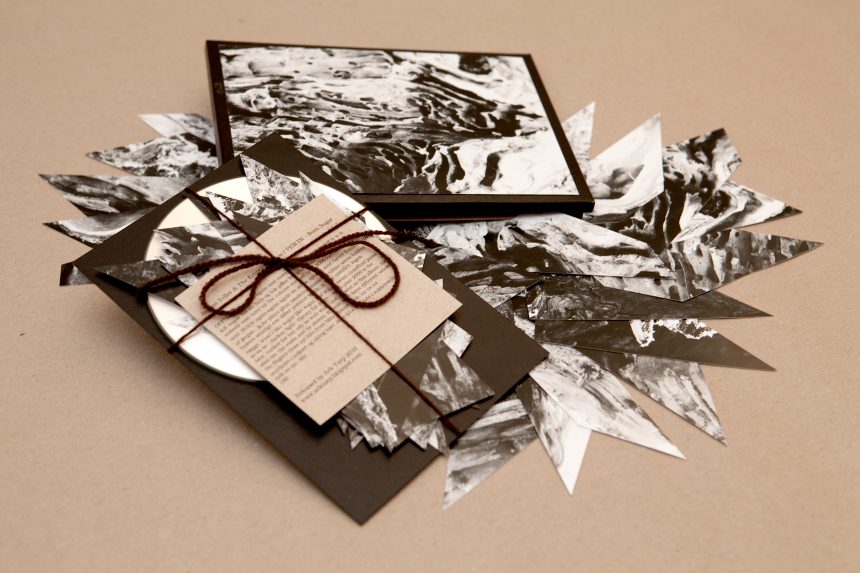 Af Simon Christensen
Ark Tarp var et non-profit DIY-label, der eksisterede fra 2009 til 2011 og fokuserede på drone, noise, free folk og impro. I løbet af sin kortlivede eksistens og 3 batches af udgivelser på cd-r og kassettebånd tegnede selskabet et billede af den ikke-institutionaliserede musik, som var og skulle følge. I dag har Passive/Aggressive føjet alle udgivelserne til musikarkivet Sounds, hvor de kan høres i fuld længde.

Folkene bag er Mikkel Elzer og Mikkel Dunkerley, som begge er aktive i dag. Dunkerley har spillet i Mouths of the Irrawaddy, Shiggajon og Pummeler og siden udgivet adskillige ting under forskellige navne på egne labels D'Artagnan og Janushoved, samt på posh isolation. Elzer er bl.a. kendt fra bands som Blood on a Feather, Kloster, Shiggajon, studiearbejde for Of The Wand & The Moon og har i mange år været engageret i Festival of Endless Gratitude, og profilen på Ark Tarp kunne siges at ligge i direkte forlængelse af deres musikalske virke.
Med håndlavede covers, udvalgte distributionspunkter i ind- og udland og ikke mindst en åben genreforståelse præsenterer Ark Tarp (nogle af de bedste) udgivelser fra støjgrupperne Mette Mareridt og Jørgen Teller & The Empty Stairs w. Ron Schneiderman, enere som Bjørn Puggaard, Christian Kann, Mikkel Dunkerley (senere Janushoved), Claus Haxholm (under navnet Dead Black Arms) og Julie Bo, hvis eneste udgivelse "Collected Songs 2007-2009" netop er blevet genudgivet på bånd af det nye Forlaget Kornmod.
Batch #1
Mette Mareridt "Parkliv" (Ark Tarp, 2009)
Bjørn Puggaard "Peace, Love & Pharmacy" (Ark Tarp, 2009)
Julie Bo "Collected Songs 2007-2009" (Ark Tarp, 2009)
Batch #2
Shiggajon "s/t" (Ark Tarp, 2010)
Jørgen Teller & The Empty Stairs w/ Pewtr "Burn Sugar" (Ark Tarp, 2010)
Inhibitionists "Trapezoid Man" (Ark Tarp, 2010)
Donato Epiro "Three Different Kinds Of Poison" (Ark Tarp, 2010)
Batch #3
Dead Black Arms / Fire Serpent "Last Primary Experience / Premature Enlightenment" (Ark Tarp, 2011)
Pummeler / The North Sea "Pachacuti / In Your Teeth" (Ark Tarp, 2011)
Tarhumans / Mette Mareridt "Helmet To Hear Oneself Break / Cookies Of Zen, Fortune Of Light" (Ark Tarp, 2011)
Info: Lyt til alle Ark Tarp-udgivelser i musikarkivet Sounds fra i dag – www.passiveaggressive.dk/sounds
previous post: Jandek –

Anspændthedens cowboyspøgelse