Dokumentation af den danske musik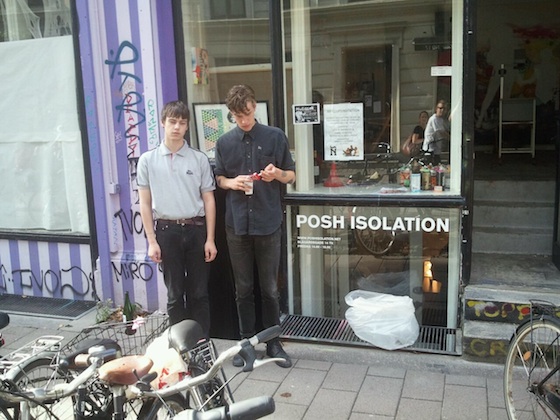 Posh Isolation, Mayhem og Hovedbiblioteket præsenterer ni kunstnere på to dage som "D O K U M E N T", en dokumentation af en bestemt yngre gren af Københavns musikscene, som har sat dagsordenen inden for noise og punk. Koncerterne optages og tilføjes andre uudgivne numre, som udkommer som en dobbelt-lp til efteråret. Dermed samles trådene dels fra "Pære Punk" (1979) og posh isolations egne compilations som "Grå Fraktion" (2010), "Anything's Better" (2010) og "Port Out, Starboard Home" (2012).
På aftenerne udgives det seneste batch af posh isolation-bånd.
Kunstnerne er Iceage, Lower, Lust for Youth, Forza Albino, Zero Figure, Hand of Dust, Age Coin, Damien Dubrovnik og Puce Mary. Vi har skrevet om de fleste, men læg særligt mærke til Puce Mary, alias Frederikke Hoffmeier, som har udgivet tre bånd og lp'en "The Closed Room" med LR. "Sensual lofi post industrial. Aggressive hypnotic loops and buzzing yet atmospheric synthworks. Strong tape documenting the project's recent activity." Puce Mary tager i næste uge på tre ugers supportturné for Iceage i Europa.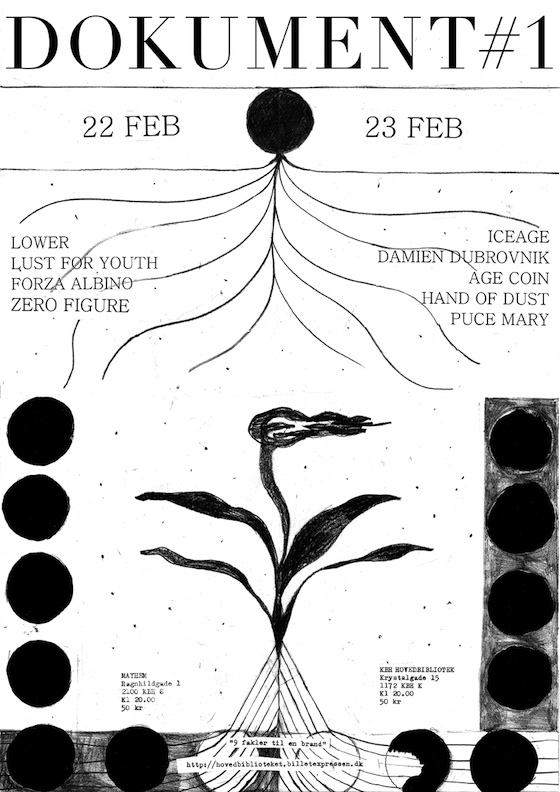 Info: Lower, Lust for Youth, Zero Figure, Forza Albino på Mayhem den 22. februar (RSVP) / Iceage, Damien Dubrovnik, Hand of Dust, Puce Mary, Age Coin på Københavns Hovedbibliotek den 23. februar (RSVP).
previous post: Boujeloud –

psykedelisk punkjazz og en smag af Svendborg Snaps