Exploded View –
The art of cool (live review)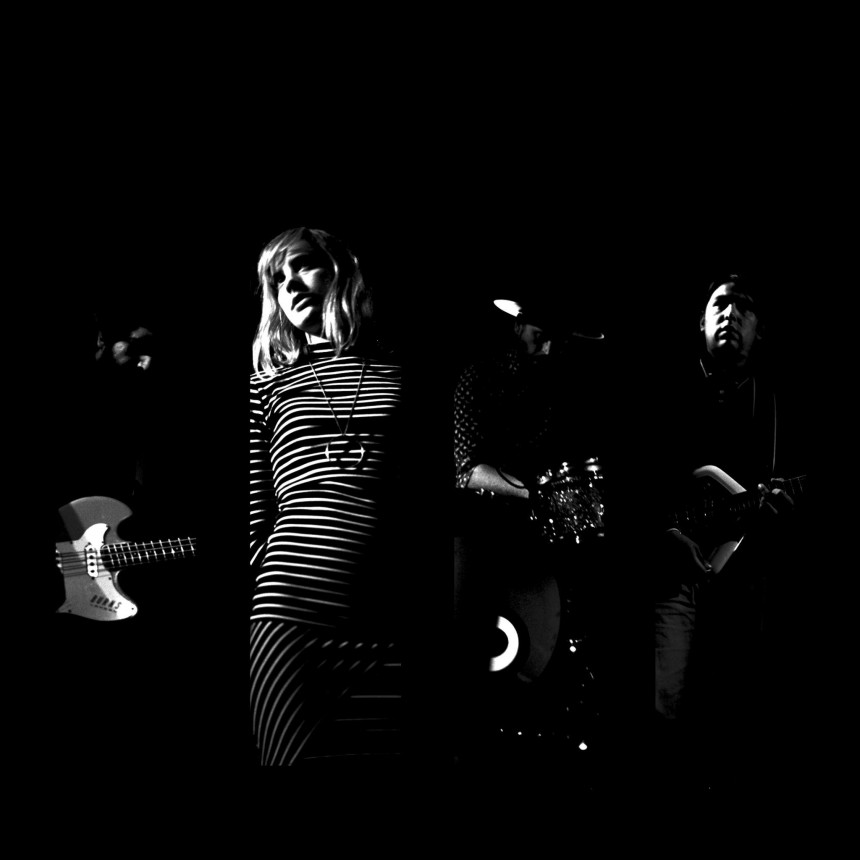 Review of Exploded View @ Loppen, 5.6.2018 by Ivna Franic.
Last week's Exploded View concert at Loppen was one of those gigs you could have easily missed out on, be it because you weren't aware it was happening or because the band's name didn't ring a bell in the first place. But perhaps that shouldn't come as a surprise.
The band's frontwoman Anika has several acclaimed releases behind her – including Exploded View's 2016 album for Sacred Bones, as well as her own debut LP recorded with Geoff Barrow's (of Portishead fame) band Beak> and last year's intriguing collaboration with Shackleton on Behind the Glass LP. In spite of some pretty impressive references, Annika Henderson – also known simply as Anika – had always seemed to prefer to maintain a low profile, representing an anomaly of sorts in contemporary music landscape. The Berlin/UK musician's project Exploded View is a four-piece band assembled in Mexico City: apart from the regular members Hugo Quezada and Martin Thulin, this time the band was joined by Paulina Lasa.
Given that the band records their releases live, without endless repeated takes and much polishing, a live gig should feel like natural environment for their blend of dubby post-punk and "sour-kraut", how they once wittily called it. Indeed, the band does seem to feel completely at home in a live setting and in fact a lot of songs sound tighter live than they do on record, event the more recent stuff from the Summer Came Early EP that has been released late last year. Gems from Exploded View's 2016 debut haven't lost their charm one bit, with "Orlando" remaining one of the standouts, as well as the lovely "One Too Many" played towards the end of the set.
You could say that this type of music simply calls for an impassionate, deadpan delivery and while many post-punk revivalists do their best to project an apathetic persona, there is something about Anika's performance that boths fits in with the expectations and seems purely genuine. She is at once distant and engaged, stubbornly staring at the audience – expressive and determined to tell you a story, yet wonderfully socially awkward. Anika makes an art out of the faux-indifferent posture, maintaining the audience's attention throughout the concert. Even if one cannot always decipher the political undertones of the lyrics, Anika's charming professor-like arm gesture makes sure we listen carefully because Exploded View don't perceive their musical inspirations in social vacuum.
Very much grounded in today's reality, the band can hardly be dismissed as retro-fetishist – which is only one of the reasons why last week's concert felt refreshing, a bit like meeting an old friend you realize you still share quite a lot of interests with.
previous post: Alexander Weile Klostergaard & Jonathan West Carstensen –

Jeget i ubalance, skrøbeligt, tvivlende, i sine følelsers vold