Label: Golem Tapes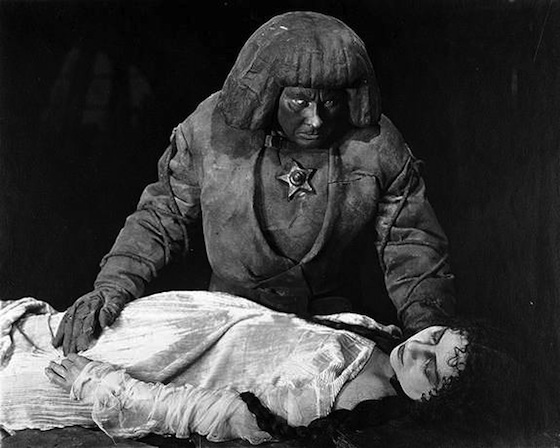 Golem (1920) / Golem Tapes (since 2011)
Det århusianske label, free music collective, Golem Tapes er både æstetisk og ideologisk rimeligt fucking overlegent. Det bliver kørt af Mikkel fra Shiggajon, og der er nu 14 titler, primært cd-r og kassetter, men også et par lp'er, i kataloget. Blandt andet er deres andet batch blevet anmeldt i Wire Magazine, og for 10 dage siden udkom det seneste tredje batch med urr, jon dræby, oort trio og outer nothingness.
Golem Tapes er et ansigtsløst, minimalistisk foretagende med en forkærlighed for frie genrer, men nok særligt impro, eksperimental og blackmetal. Udgivelserne koster sølle nonprofit 20-40 kroner, og fra og med denne måned kan man i øvrigt finde de første ti udgivelser gratis til download. Der bliver aldrig reklameret med musikken, så lytteren må selv opsøge det (undskyld, hvis jeg går jer i bedene her, golemmer). Her kommer et lille udvalg, enjoy og giv en masse heat til Golem via golemtapes.blogspot.com.
sol – black cloud of becoming (g02)
Three diverse though consistent sides of Emil Brahe's "doom-metal"-project.
mythic sunship – colour out of space (g04)
Unpretentious spacerock, a debut release. Flat dynamics and a repetitive, hypnotic flow.
hahn kult – across ashen faces and leaden gazes (g03)
First release by hk for many years and a clear contrast to their early "psychedelic" black metal/noise-releases. Repetitive wall of sound, variations on a theme.
urr – the endless riddles of sky and earth (g13)
debut release from this danish drums/guitar duo presenting three extensive tracks of simplistic, monotonous, homogenic drone.
shiggajon – dansen (to be released)
jon dræby – subjektive undersøgelser (søg selv i reolerne) (g6)
Jon Dræby's (of trulofa, shiggajon, trulofa trio etc.) music could be some of the closest you get to an authentic, echological modern folk-music. Naive and eclectic approaches to instrumentation are combined with a collage-based compositional style reminding one of old-school electronical music, and resulting in a strangely natural, intuitive, and undoubtedly heart-felt, playful and at times even humoristic, but always deeply convincing, way of expression. At the same time, you could also call it art-music par excellence, as every piece seems to invent its own genre, being composed around a clear idea or emotion, shaping the form to fit that specific content without any regard to tradition or genre-limitations. Quite simply, this is some of the most human music I have discovered for a long time.
previous post: Per Hoier –

Drained Song