sega bodega & CPH Power –
More than a show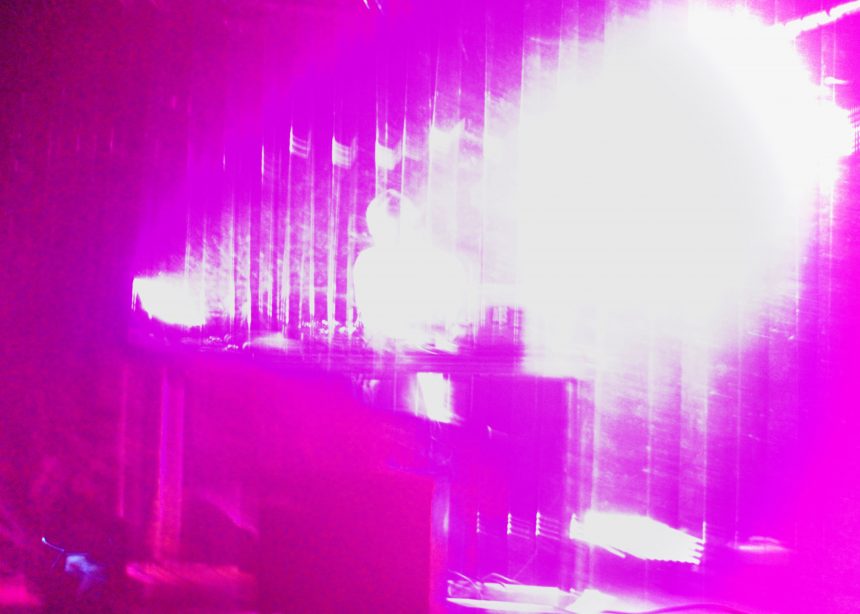 Reportage and photographs by Cameron Pagett
The room of Pumpehuset's main stage is empty. Empty but for two zany lighting technicians playing DJ to a pair of blinking strobes. On the main stage, there is a metal bar holding a tapestry of thin, vertical, clear plastic panels, which hold a keyboard in a tiny enclosure surrounded by LED lamps quaintly behind them. Directly to the right of this shrouded in a blinking and immersive cold blue hue, sits a bed accompanied by a disco ball and a guitar. I nestle into the front of the installation and breathe in the musty air coupled with hour-old smoke after soundcheck and admire the work of the Knife crew in preparation for this first show back in Pumpehuset in over a year. It was a different time then, and yet the same characters line the patio from that previous season enjoying pre-show catering and artist only beer. In a haze, drinking what is left of a Tuborg classic long past its Carbonated best, it's obvious and nearly joyous that the minds which brought us so many great shows in our city still remain sharp and growing, save for the fact that the show still has to transpire. All those people outside who had beckoned me in to survey the set-up were right. It looks very good. Anticipation starts to sneak in and the first note has not yet stung the room.

It's a inquisitive and strong line-up for this maiden Knife performance. With ML Buch, CPH stalwarts CTM, Lyra Valenza, Croatian Amor and UK genre wizard sega bodega, there were plenty of reasons to be in attendance. For many mingling in the backstage area, other reasons include the freely poured Gin & Tonics along with other assortments of alcohol and snacks. Wandering out to the downstairs stage hemmed by some outstandingly alien hanging sculptures from the mind of Knife Co-founder Magnus Holger, the first of the night's crowd sifts in among a warm orange light garden. People mingle and order from the bar and try on merch as the new very cool Knife Performance T-shirts are unveiled. Its already a cozy evening and many friends pass by before the first sounds lull the crowd to silence. Knife is back and it feels to many like coming home.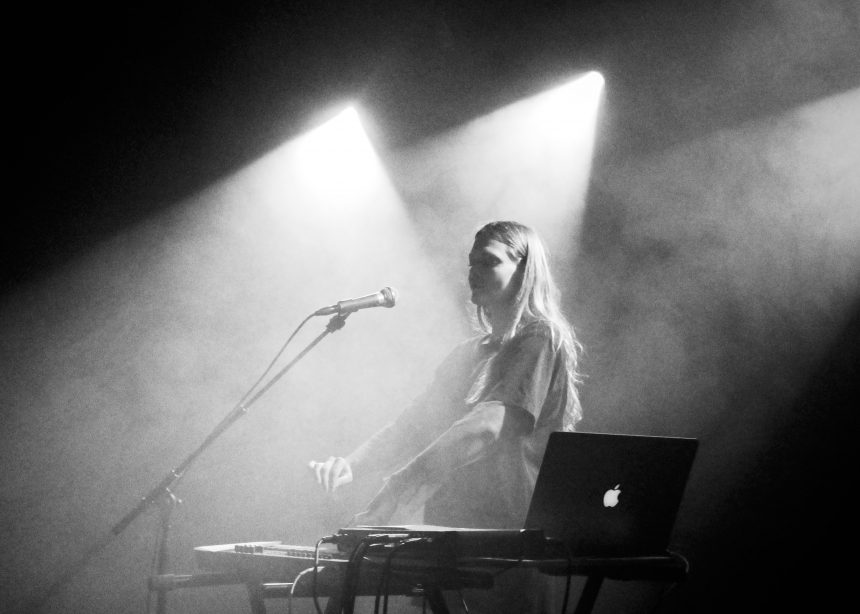 It probably shouldn't be, but it's a weird and oddly humorous sensation to not know how to react upon hearing a physical instrument, in this case a guitar, make its amplified entrance. As the opening of ML Buch set unfolds, it struck me that I could scarcely remember the last time I saw a guitar at a show. The landscape has increasingly shifted over to electronic controllers and endless mazes of cables. Trainers, Baggy white trousers and an oversized black t-shirt; ML Buch strikes a relaxed posture with her eyelids shut for most of her lyrics favoring long streaming melodies under the Orange glow in the minimal fog. She is singing in what feels like a state of controlled bliss as she ranges between long instrumental stretches and sparse poetry that details emotions whispered presently but not forcefully from a structurally fluid soundscape. Like small formational waves emerging from the wake of a steamship closing in on harbor, it was a fitting and engaging opener for a night summoning a familial glow.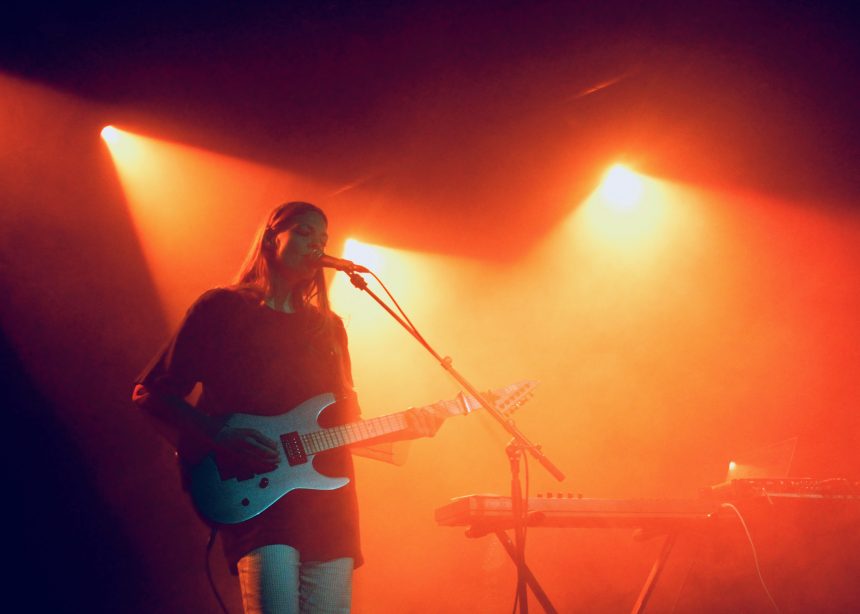 Her collar is black, drop ear and made of silk. Her posture sleek and debonair with her Cello at her lap. The lights switch from Orange to Atlantic Green and seem to shimmer like a mid-noon day on a calm sea close to shore. The room has spacially transformed as CTM begins. "I don't want children, If you have any money I'll spend it, I'll spend it." It's the only lyrics necessary and in truth, this set only used and needed a few bars of melody to completely take flight. If ML Buch left us with a ship's wake, then this gave us the advancing convulsions reminiscent of a glacial collapse into a serene bay. It's certain there have been more complex, glittering, dramatic and mind-boggling performances this year, but CTM was something different. With her Cello, CTM is able to conjure a rare constancy of enveloping magic. An audience charmer of the first degree and a known musical sorcerer with a growing international reach, the style of music being made and in some sense pioneered by CTM can never be an exact fit with a particular style or vein of familiarity. It was a special feeling as the audience became lulled into a trance. In lieu of her recent critically acclaimed album "Red Dragon", it was obviously apparent that her work live and recorded ought to be savored and appreciated on its own terms. Immensely enjoyable and refreshing, CTM's style will be something to look forward to between now and her next local outing.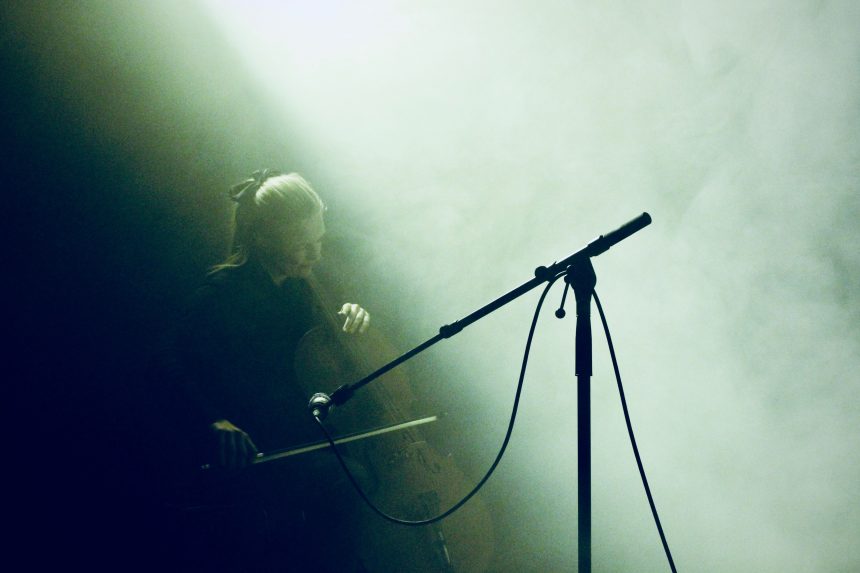 It's the first domestic show for Croatian Amor after releasing a much anticipated new album "Isa." The room is warm, the night is undemanding and free for a peek into the recent work of Loke Rahbeck. Continuing on the sentiment brought from the previous two performers, things felt more exploratory and abstract then what I initially anticipated. If CTM brought a constancy this was a set that smoothly with some seams and breaks in melody carried the listener closer to the deeper realms of the open ocean. Drawing heavily, yet not exclusively, from a variety of sections from "Isa" as well as some newer shades of production, it's clear that Rahbeck is once again branching further into an exploration of his own impressive body of work. Ranging from deep ambiance to a sort of industrial pop filled with artificial sweetener, he closed, in keeping with the prior sets, with the sparse and warmly robotic single "In Alarm Light", voiced by Soho Rezanejad adding a newly nostalgic charm to what continued to be a wildly enjoyable evening.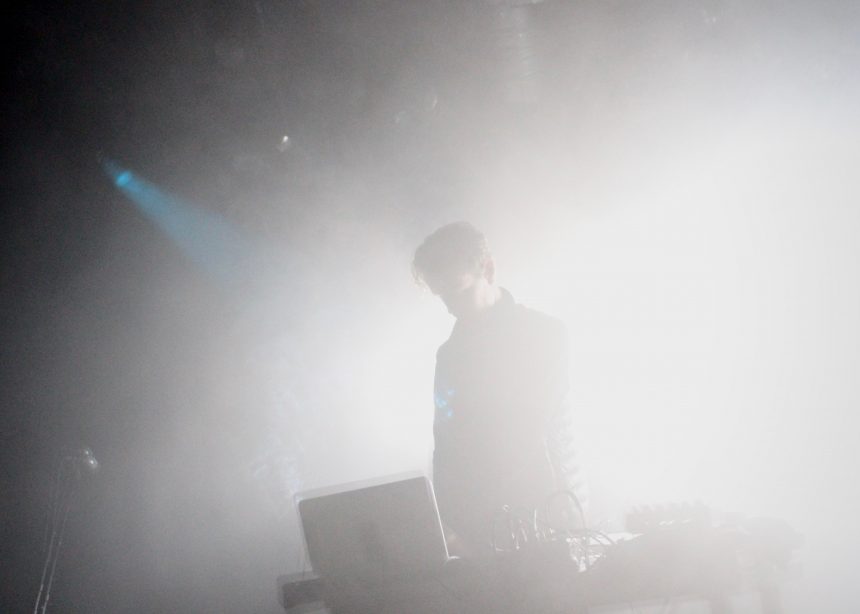 Rapper, Solo Hero, Deconstructor and all-around fearless are not enough to describe sega bodega. In recent years, the UK based producer has come to the forefront of a new wave in producing without limits. There are no constraints to what you can or can't do in music if you follow his vision. If there were ever rules, Sega never bothered to check. The room is now near full, and the set screeches to a high pitched, skeezy and hard beginning from behind the vertical vinyl sheets. If the evening began with a lean toward the poetic this was bursting with a nearly toxic flare underneath almost medical pink lights and intermittent strobes. An active performer, to say the least, it seemed that not a molecule of sound can pass by without his body reacting in some way. It's sort of comforting trying to write about something so hard to describe. When sound and performance mesh into something so intensively impulsive and present while exploding with surprise after surprise, it feels like you could dissolve into the speakers and project back into the room on the ends of each strobe light. The floor was moving and it's safe to say if you came for any of the reasons mentioned at the beginning of the paragraph, you could check each off your list. He rocked out on a guitar amidst a chorus of choppy and oddly glossy noise on a bed next to a disco ball … Perfect. If Croatian Amor left us close to open ocean, this put us on a speedboat blowing past smaller craft with aplomb.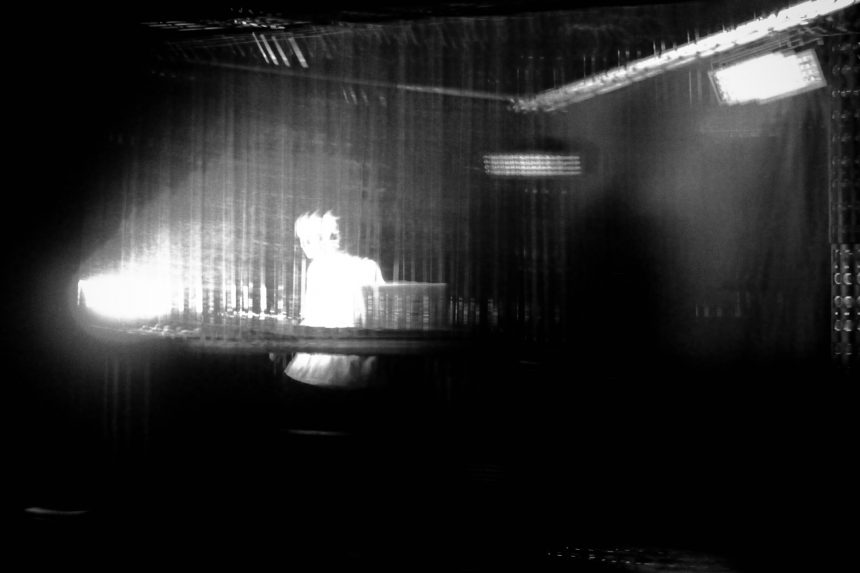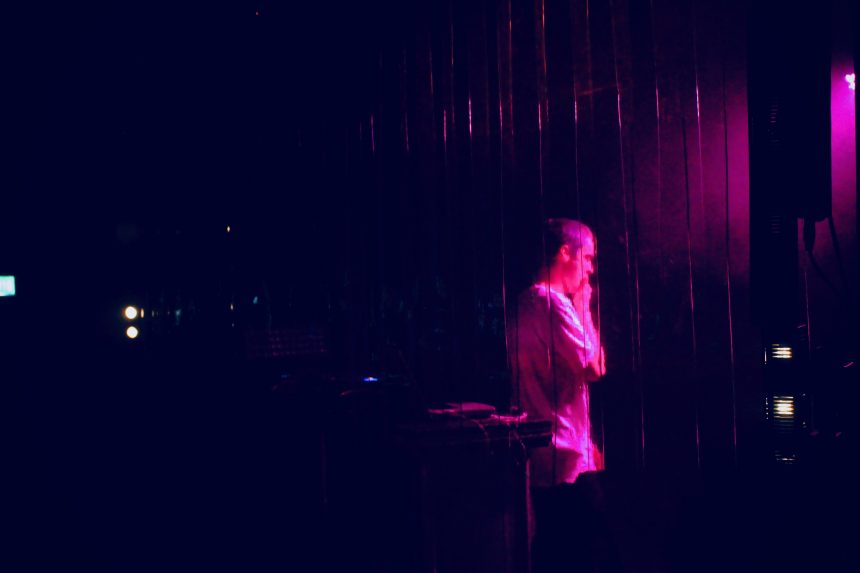 To make matters more lit, we had the privilege (albeit a very inebriated one) to hear Lyra Valenza take us into the end of the night with their first CPH performance in some time. Offering a fitting close with their own brand of hyper-electro-unstoppable-bliss, complete with a sparsely coherent wall of gamey inspired beats, Lyra Valenza enjoyed an audience bent on dancing out whatever was left as the light flickered into nothing. Welcome back Knife, thanks for the fun!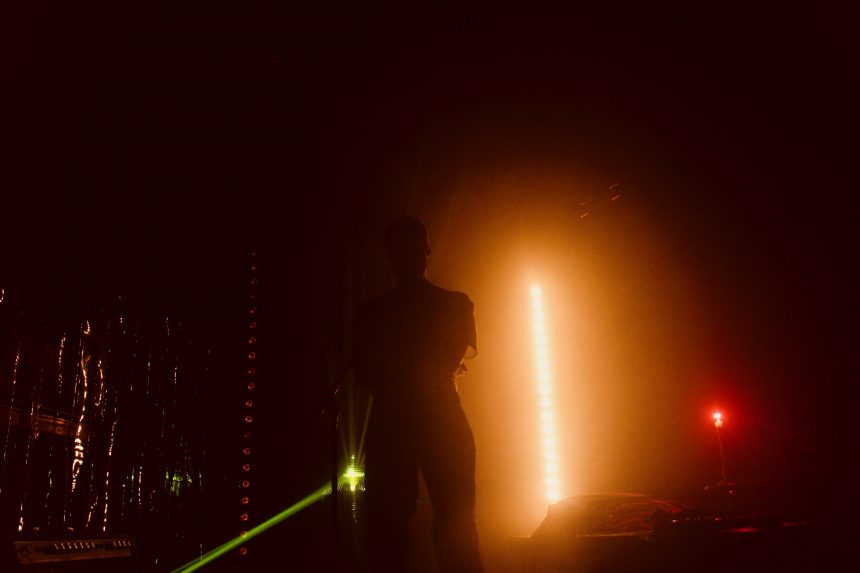 It's an interesting time whenever a collective takes a small hibernation after giving us so much to dance and smile about. Will they retain the enthusiasm? Will they just be going through the motions? Will they stay fresh with a few tricks to keep interest?

Perhaps more than in past years, a growing focus within the fabric of the local DIY landscape has been an urge, or perhaps a newly forged dedication, to production that compliments the enormous talent we have previously enjoyed in the music of this scene. A certain pattern of increased attention to ambiance streaming from graphics into decor, lights and all the things surrounding what emanates from the speakers. It's a wide open world of experience and imagination, exploring what is possible and how much can be visualized or felt during the experience of the show. Looking back to the first time I came to a Knife event, it was clear that more was being taken into consideration with the production value and attention to detail. That was a different time. With more shows behind them and growing confidence and sophistication, it's a very positive thing to see that not only for Knife, but the scene in general, that this sort of inspiration will continue to drive things forward.

Sculptures hanging off the wall, lights creating depth, beautiful new merch and an elaborate set on stage add to the intensity and a sense of contribution and commitment to more expression. This same sentiment continues to get better and be on display more and more in the local landscape. In many ways, Knife has been and continues to be one of the main instigators in a movement toward full immersion. It's become more than a show, it's an experience and a vision more than worth expanding upon for the present and recent future. Welcome back from hibernation Knife, see ya at the next outing!

previous post: Musik Til Mor –

Du er det, jeg ikke kan begribe