Yves Tumor –
Perfectly unpredictable (live report)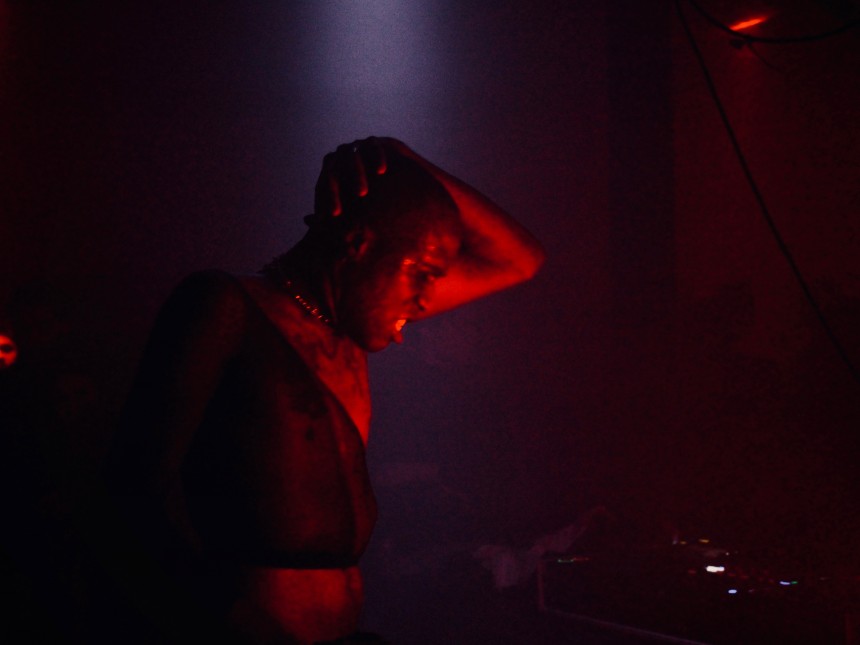 Yves Tumor, Khalil, Scandinavian Star and Soho Rezanejad hosted by Lowlife Scum and Knife Magazine at Mayhem 23.3.2018. Review and all photos by Cameron Pagett.
"Don't fuck with my shield! Don't fuck with my shield! …"
It's the fourth and final set on a crowded Mayhem night and the headliner Yves Tumor has broken or rather, ripped his way through his plastic cage which had separated him from the audience for much of the first portion of his set. The music, or rather the drilling, cerebral, sordid symphony of siren like noise complete with jackhammering, invasive vocals called from the fog for a sense of security. Young men scurried from the imaginary room once partitioned by painter's plastic which still adorned the majority of empty wallspace in the room.
"Don't fuck with my shield! Don't fuck with my shield!" Cries for respect in the midst of full body assault sound filled the space momentarily. Yves stares into a young woman's eyes standing beyond the table with his controls resting on it. Stares into her eyes possessed with the same madness jolting from the speakers. This is aggressive. Engage or leave.
Mayhem. Læs resten