Martin Breidahls Musikkalender (2017)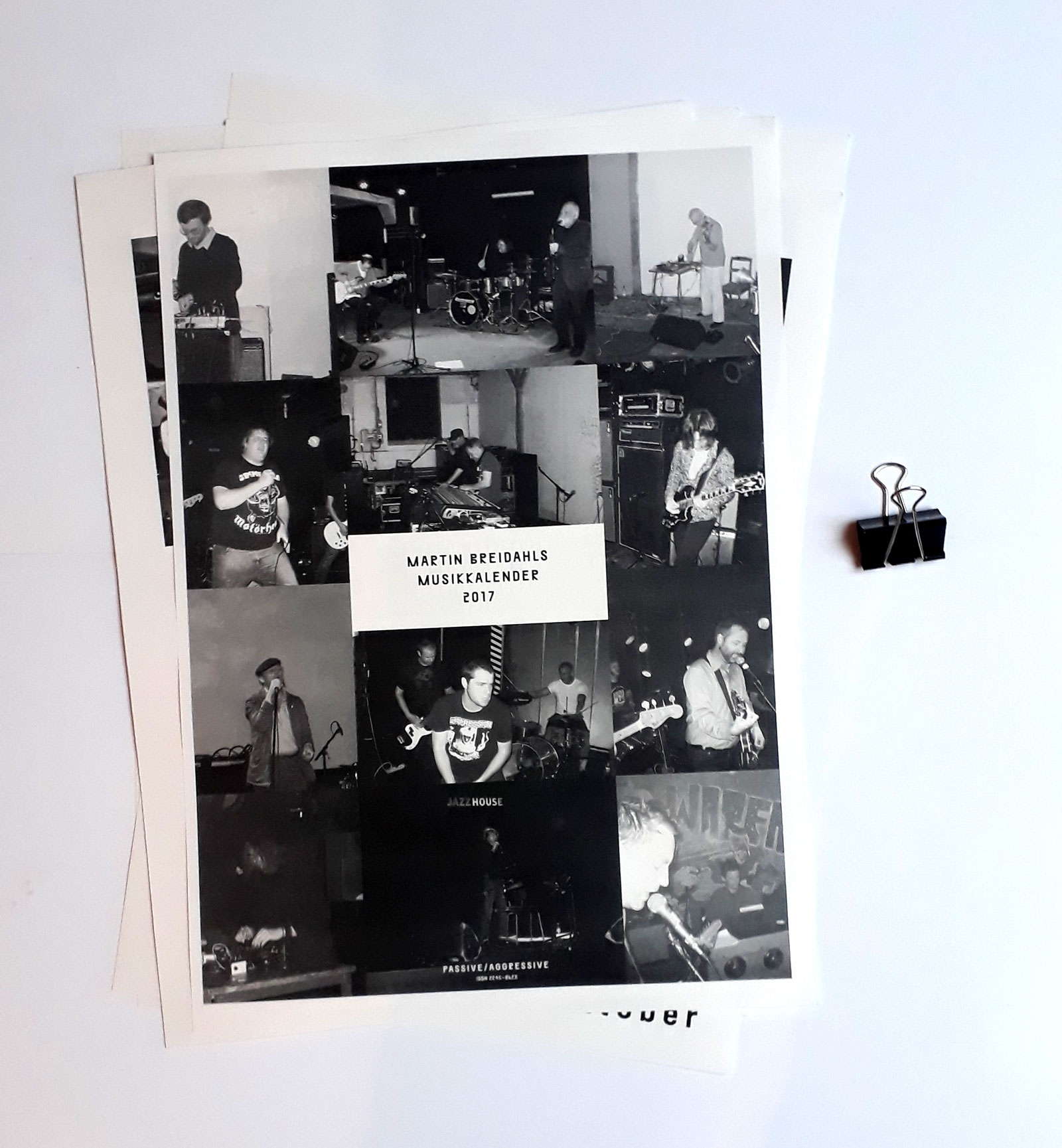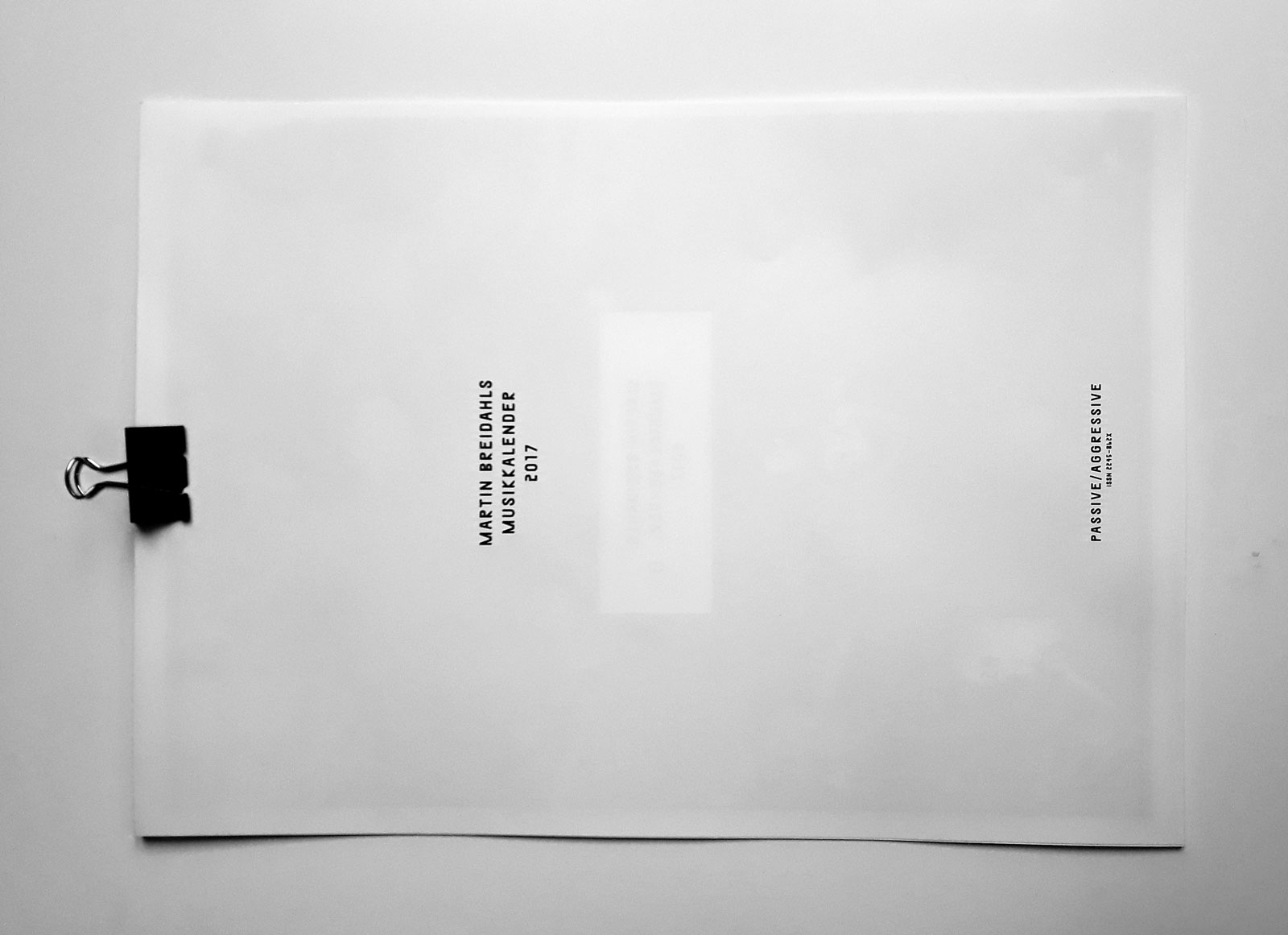 Martin Breidahls Musikkalender 2017
Passive/Aggressive, ISSN 2245-862x
December 2016
Print: 14 pages A3-print, edition of 60.
Available through your local P/A pusher or mail order (info@passiveaggressive.dk).
Made by Martin Breidahl, Susanne Benther Mouritsen and Wilfred Wagner from KLD Repro in collaboration with Passive/Aggressive.
Distribution: Sort Kaffe & Vinyl, Skydebanegade, Copenhagen / Insula Music, Blågårdsgade, Copenhagen / Tape, Mejlgade, Aarhus / Moby Disc, Odense / Fanø Lokaludvalg v. Lars Skinnebach, Sønderho / Danish Vaishyas, Aalborg ♡ Alt overskud fra denne udgivelse går til Martin Breidahls koncertbilletter.