D/O Ripper –
Documentation and scores from "Harness of Patience Epics (H.O.P.E.)"

Introduction by Claus Haxholm
In August, Sufie Elmgreen aka. D/O Ripper and a group of vocalists gathered under the moniker, Whistleblowers Ununite, performed the piece "Harness of Patience Epics ( H.O.P.E. )" in Rundetårn [The Round Tower] in Copenhagen as part of the exhibition "A Play, A Tale".
We are happy here at Passive/Aggressive to display/present the context artworks and scores, the instructions for the performers as well as the excellent feverdream-ish documentation of the performance.
The performance was centered around hi-intensity choir exercises, acting as a dramatized sound-art performance that was politically charged because the singers were reciting Sun Ra's text "This Planet is Doomed".
The performance dealt with artistic conflicts of interests and socio-morals through the symbolic gesture of the "paparazzi hand" and the way the performers were instructed to, for instance, suddenly run or rudely pass audience members, but also through how they were encouraged to act both communal and individual and by using their voices create a symphony.
What we don't see in the documentation, but which is nice to know and imagine, is that all the way from the entrance of the exhibition space ( for a stretch of about 2 stories) 30 "whistleblowers" (with actual whistles, but also as a reference to the political disruptor/leaker/teller) created a cacophony of whistling, turning Rundetårn itself into an instrument.
D/O Ripper has played in the band sæNk and been an active part on the Danish experimental music scene as well as of the thriving art scene in the last couple of years.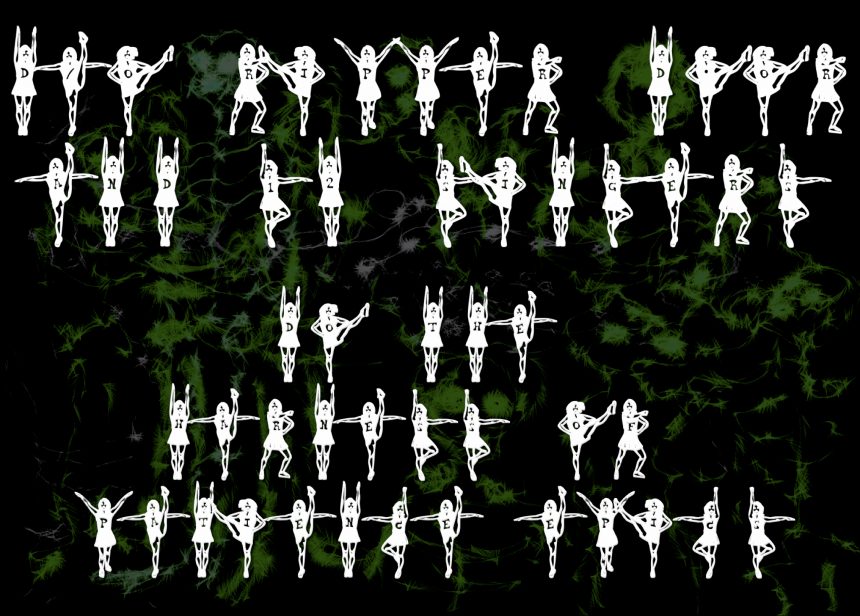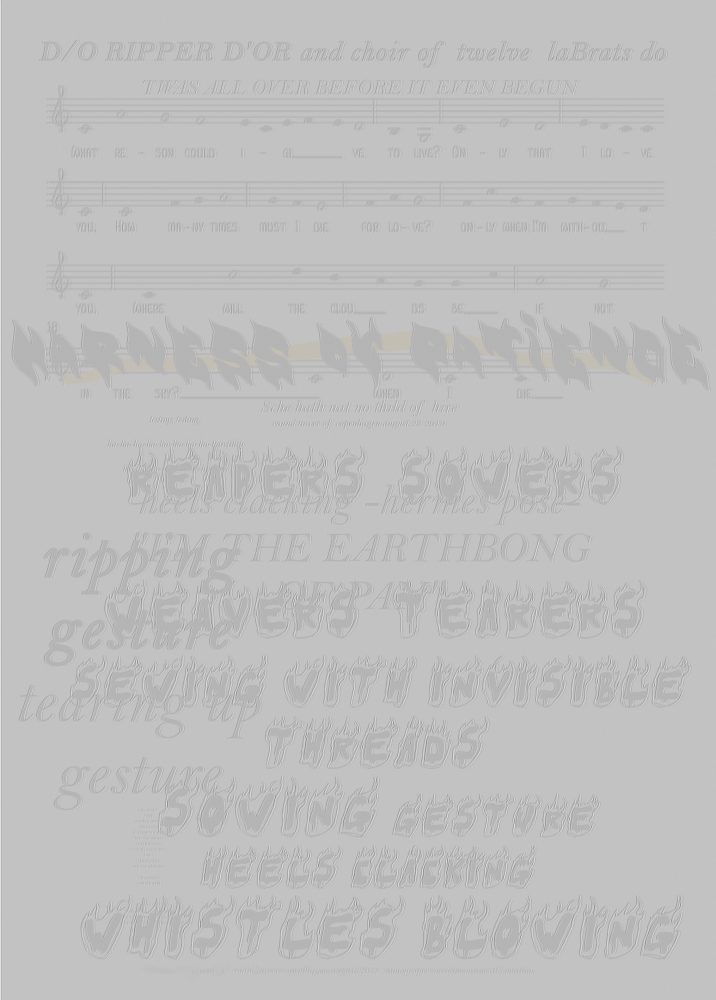 tuning fork or phone in hand. whistle in pocket or hand. black teeth.
you have warmed up your voice (could be siren, vocal fry, yawn)
… think about your song
you will sing this one to and for yourself only… go for a sulky face, you're MOODY
you were just with the others, imagine putting on headphones.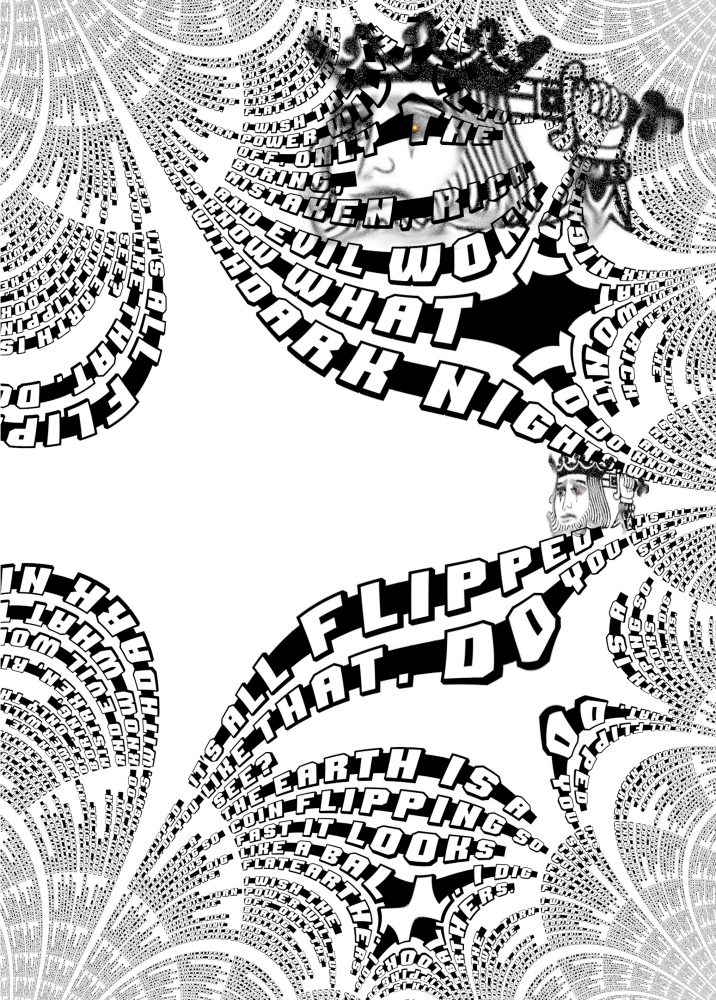 HOLD THE PHONE STILL. KEEP IT BY YOUR EAR.
FORK-TUNERS FIND YOUR NOTE.
!SIGN! HEEL CLACK. HEEL CLACK. ON THIRD HEELCLACK: BEGIN!
MEAN IT! HARDCORE FUCKING THRILL DOPE JOY RIDE SHIT.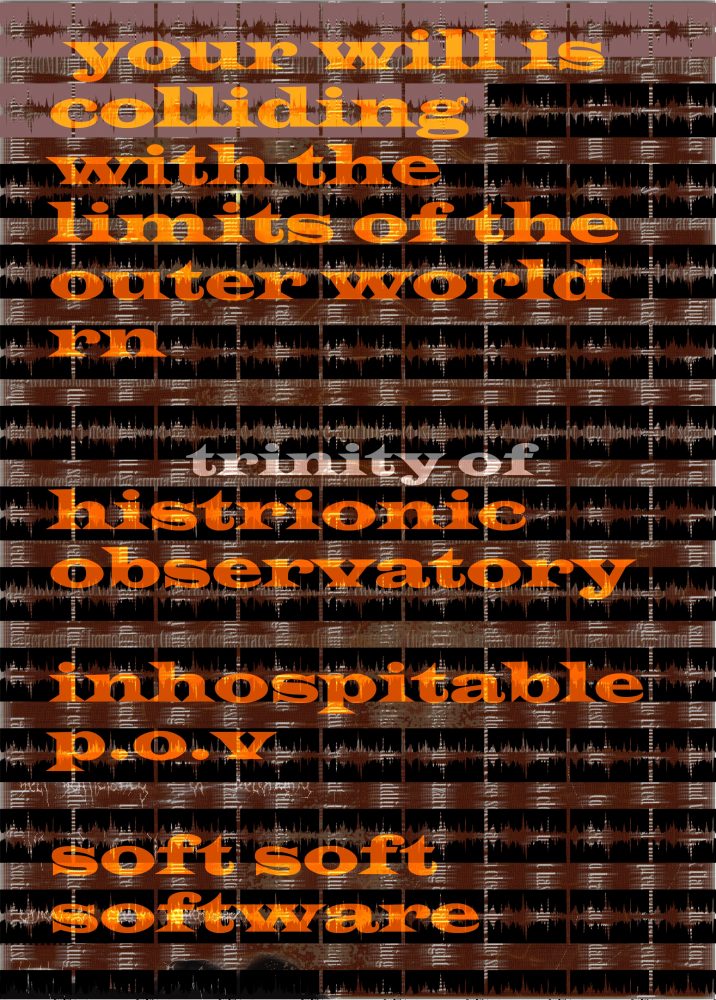 THE PIANO PLAYS CONSTANTLY NOW. WE ALL PLAY TOGETHER.
KEEP "FINDING YOUR NOTE" BUT SING "AROUND IT" AS IF IT WERE A SPINE, AND YOU'RE MOLDING FLESH ON IT, FLESH, HAIR, NAILS, MUSCLE, ORGANS, SKIN, FOOT, HAND, HEAD, FACE, YOUR VOICE DOES ALL THAT.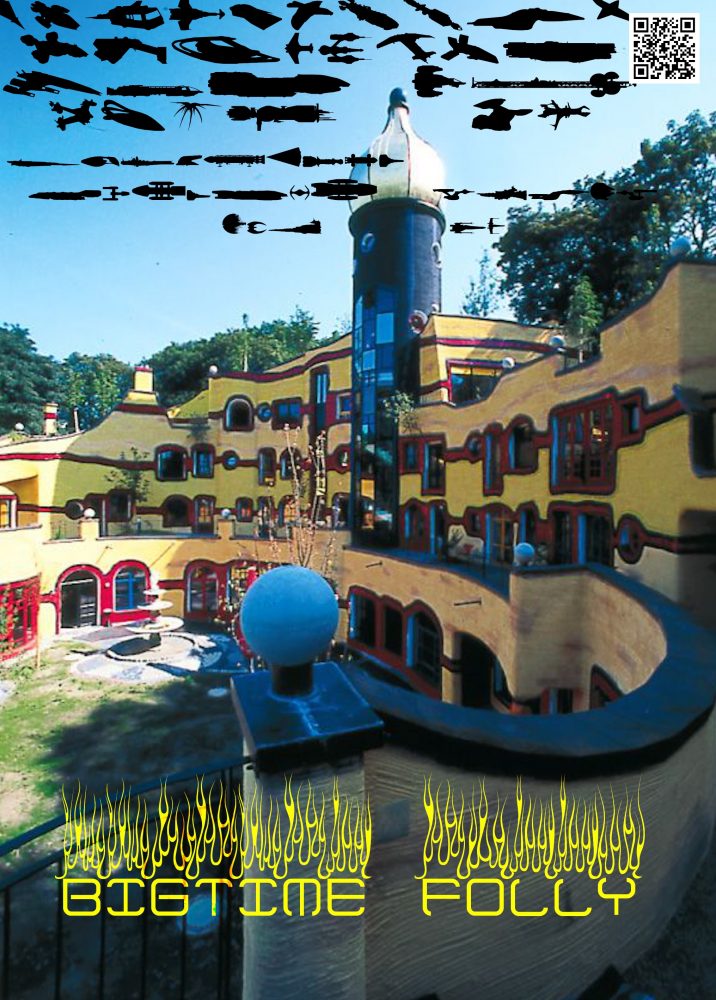 sing this very long song, with as much love as possible.
we agree on how, slowly, one at a time, by the end of the song, we spread out in
thin-red-line formation.

The score and the program can be downloaded here:
http://bit.ly/33tjRML
http://bit.ly/34xIHMH

If you want to join Whistleblowers Ununite send an email to bgraeder@gmail.com with your address and receive a flute, instructions and – Sufie says – some "wav file extravaganza".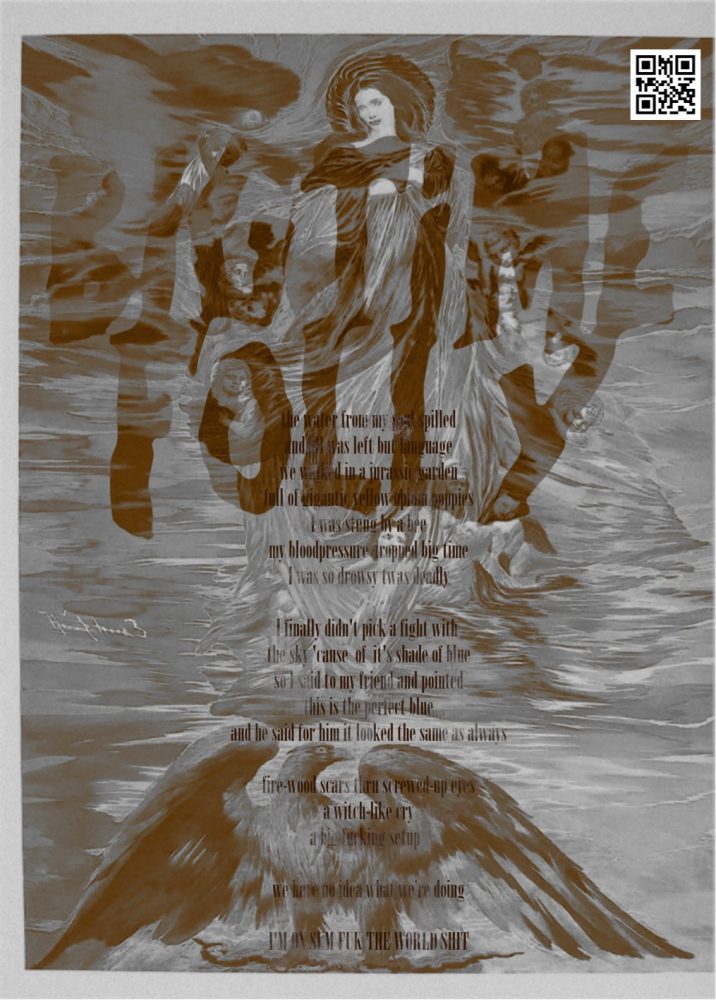 Info: "Harness of Patience Epics ( H.O.P.E. )" was performed in Rundetårn August 23, 2019. Sufie Elmgreen is playing tonight at Christianshavns Beboerhus as part of the duo Drummesses.
previous post: Anastasia Kristensen –

Stærk præstation fra dansk techno-klassicist