Gullo Gullo –
En ærtesuppe fyldt med miner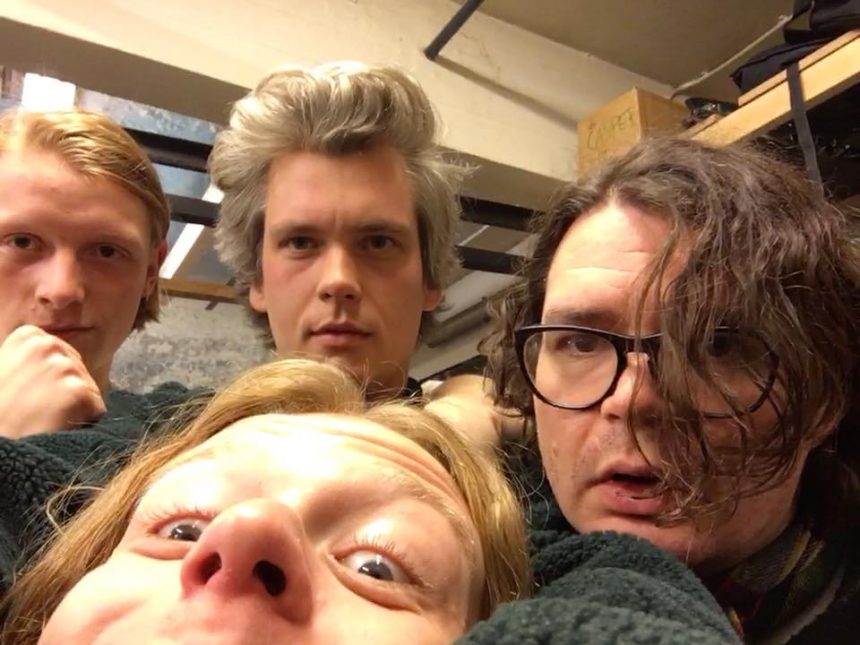 Gullo Gullo "Raw Moon" (Escho, 2019) – anmeldelse af Kim Elgaard Andersen

Supergruppe! Kom og køb! Superstjerner laver sensationelt superalbum!

Supergruppe-udnævnelsen er normalt noget, pladeselskaber bruger til at lokke købere af deres album til.
Fordel: Fans fra de forskellige bands bliver lokket til, selvom de ikke kan lide de andre superstjerners band, og pludselig har man en akkumuleret fanbase så ekstremt stor, at millionerne ruller ind. Sjovt nok udfolder det sig sjældent sådan. De fleste fans vil åbenbart helst bare have mere af deres i forvejen foretrukne bands. Men der har da været succesfulde supergrupper gennem tiden: Crosby, Stills, Nash & Young, This Mortal Coil, Nick Cave & The Bad Seeds, The Breeders, Fantômas og Run the Jewels for eksempel.

Gullo Gullo er ikke en supergruppe i traditionel forstand. Det er begrænset, hvor stor udbredelse medlemmernes respektive bands har. Og Escho skal på ingen måde have skudt i skoene at promovere bandet som supergruppe. Det er udelukkende mig, der hæver dem til det niveau. Men det er da for pokker en slags supergruppe fra Danmarks undergrund.
Læs resten