Antti Tolvi –
Meditative overtoner fra de finske jagtmarker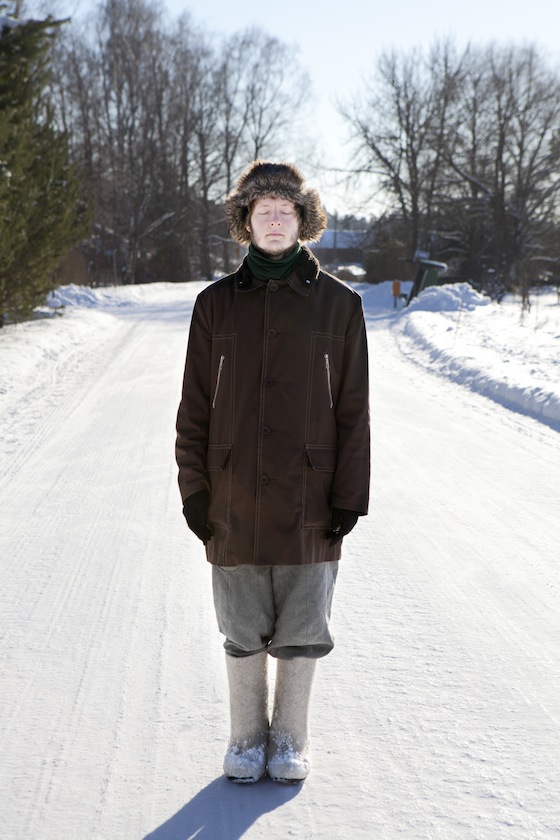 Finske Fonal Records har siden 1996 specialiseret sig i at udgive det, som ingen andre vil udgive, med en særlig vægt på den skæve elektroniske musikscene i og omkring Tampere (Kemialliset Ystävät og Shogun Kunitoki + sideprojekter som Es, Jarse og Tomutonttu), isoleret weird-folk Paavoharju og små eksperimenter som Fricara Pacchu, Goodiepal og den kun 7-årige Eeliks:en. I alt er det blevet til ca. 70 mere eller mindre hjemmelavede og -producerede udgivelser, som har sans både for historiefortælling og at se lige igennem musikkonventioner.
Netop aktuelt i denne uge er så den selvlærte improvisator Antti Tolvi, som studerede indisk klassisk musik og normalt spiller på blæsere og vindstrumenter, der udgiver "Pianoketo", som løst oversat kan betyde noget i retningen af pianomarker. Og det er også sådan det lyder: som langstrukkede brudte akkorder og brudte rytmiske mønstre, der er langt mere meditative og isolerede – måske også på grund af klaverets dårlige stemning, der får ham til at lyde som en akustisk Tim Hecker -, og derved efterlades som et frit og følelsesmæssigt udtryk, som sikkert ikke kan konkurrere med den klassiske musiks virtuositet, jazzimprovisationens romantik eller avantgardens originalitet, men måske netop derfor er en renere og mere eksotisk fornøjelse.
…inspiration deriving from, in Antti's own words, "harmonies, overtones, going into sound, no ends, no starts, from nothing comes something, just perfect, peace. This record was recorded with binaural microphones, attached to the players ears. While playing, as you move your body or head, there is a 'flanger' effect – that's why the overtones are really flying. There's no overdubs, effects or EQ. My main instruments have been saxophones, clarinets, flutes and all kind of wind instruments. In Pianoketo I play piano as I play saxophone. Just using 11 notes.
This piano had not been played for more than 40 years, so the tuning had dropped a little. I tuned some notes, to get more overtones. Most of the notes have found their own resting place over the years, just resonating in sounds and vibes at Grandma's."
Info: Antti Tolvi – Pianoketo udkommer i denne uge på 2LP.
previous post: Et blødt ekko af Click Festival –

katarsiske kicks, notoriske tåbeligheder og aggressive tonalangreb