Simon Tornby –
Introduktion til det storslåede danske soundtrack projekt (mixtape)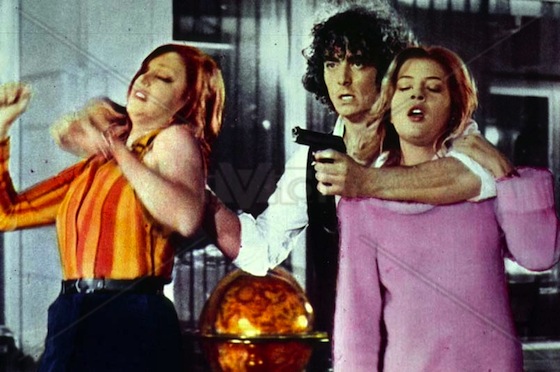 Af Simon Christensen
Simon Tornby (Fossils, My Friend George og lejlighedsvist også Cola Freaks) har gang i et ret exceptionelt og dedikeret soundtrack-projekt med at gennemgå de største filmkomponister i alfabetisk rækkefølge med en personlig introduktion og en Youtube-playliste. Her kommer vi rundt om især de amerikanske, italienske og polske komponister fra art cinema og mainstreamfilm på lige vilkår – og derfor består af storslåede, spændingsfremmende og decideret funky soundtracks. Projektet udkommer i et nemt format, men tænk bare på omfanget af den research og de film, der ligger til baggrund for playlisterne!
1. A for Alessandroni, Alessandro: link
2. A for Artemyev, Eduard: link
3. B for Bacalov, Luis: link
4. B for Badalamenti, Angelo: link
5. B for Band, Richard: link
6. B for Barry, John: link
7. B for Baxter, Les: link
8. B for Bernstein, Charles: link
9. B for Bixio-Frizzi-Tempera: link
10. B for Budd, Roy: link
11. C for Carpenter, John: link
12. C for Cipriani, Stelvio: link
13. D for De Angelis, Guido & Maurizio: link
14. D for De Masi, Francesco: link
15. D for De Vorzon, Barry: link
16. D for Donaggio, Pino: link
17. F for Ferrio, Gianni: link
18. F for Fidenco, Nico: link
19. F for Fišer, Luboš: link
20. F for Frizzi, Fabio: link
21. G for Goblin: link
22. G for Goldsmith, Jerry: link
23. G for Goraguer, Alain: link
24. H for Hammer, Jan: link
25. H for Hayes, Isaac: link
26. H for Herrmann, Bernard: link
27. J for Jones, Quincy: link
28. K for Komeda, Krzysztof: link
29. K for Korzyński, Andrzej: link
30. M for Morricone, Ennio: link
31. M for Micalizzi, Franco: link
32. M for Moroder, Giorgio: link
+ en bonusplayliste i anledningen af Tangerine Dream i Tivoli til foråret: link
Info: Fossils (Per Silkjær og Simon Tornby) udgiver kødfyldt album "Flesh Hammer" på det nye label Indisciplinarian den 3. marts. Herunder et copyright-amputeret mixtape med vigtigste nedslag i projektet.

Et eksempel: M for Micalizzi, Franco.
Franco Micalizzi har stået bag noget rigtigt interessant og svært funky filmmusik. "The Visitor", er nok hans bedste soundtrack. Filmen er iøvrigt netop lige blevet udgivet af Drafthouse Cinema, og er helt klart værd at checke ud, selvom den kan være temmeligt svær at hitte rundt i – soundtracket, med masser af jazzfløjte og svedige basgange, er dog i hvert fald lige i skabet. Herudover kan jeg også anbefale musikken til "Chi Sei?", som er noget nær det mest lumre jeg nogensinde har hørt (hør eks. nr. 5 på denne playliste) samt Mario Girolami og Umberto Lenzis trilogi om Kommisær Betti (Rome, Armed to The Teeth, Violent Naples og A Special Cop in Action).
"Theme" The Visitor (Giulio Paradisi, 1979)
"Affanno". The Cynic, the Rat & the Fist (Umberto Lenzi, 1977)
"M23" Adolescenza Perversa (José Bénazéraf, 1974)
"Albert e l'uomo nero" Albert e l'uomo nero (various, 1976)
"Bargain With the Devil Pt.2" Chi Sei?/Beyond the door (Assonitis/Barrett, 1974)
"Running away from Jerzy" The Visitor (Giulio Paradisi, 1979)
"Il Cielo Negli Occhi" You're jinxed Friend, you've met Sacramento (Cristallini, 1972)
"Seq.05" Crime on the Highway (Bruno Corbucci, 1982)
"The Criminal Gang" – A Special Cop in Action (Marino Girolami,1976)
"Sadness theme, voices" The Visitor (Giulio Paradisi, 1979)"
previous post: Kevin Morby –

Et langsomt tog ud af New Yorks fortabelse