Passive/Aggressive – New Danish Sound Mixtape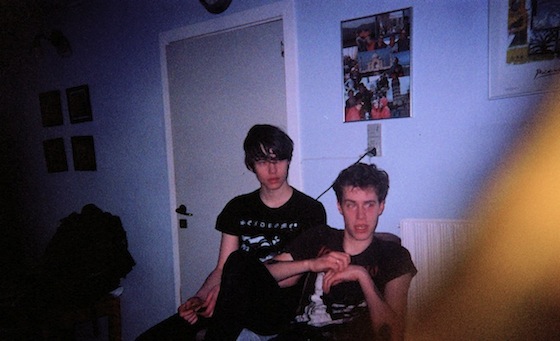 Passive/Aggressive proudly presents a selection the best New Danish Sounds of what, we consider, is the finest, most heartfelt and curious music in this rotten kingdom. Passive/Aggressive's aim is to change the way people talks and especially writes about music in Denmark, and to liberate the classic view on aesthetics in music, to democratize the distribution of music, and really to offer a suitable and valuable-though-profitless alternative platform to artists, that takes other routes and go beyond the Danish media system of music. In every modern conception of music listening, everyone is able to enjoy – what could be labeled as; difficult music. So how do we make this visible and distribute it?
This is the first selection in a series of mixtapes called New Danish Sound, where we – on a nonprofit basis – try to promote or help artists and labels that maybe not fit in or are appreciated elsewhere. The mixtapes (along with the a series of shows in our name in Copenhagen and a few in Aarhus) are on ideological reasons free for the readers of Passive/Aggressive. The artists are getting paid to play, but the reasonable fee for listening to music samples on blogs is the reader's time and attention.
The best way you can help the artists is by listening to and exploring the music. Spread the word, throw it on Twitter, tell your friends about it, go see their shows, become fans of their Facebook-pages etc. This means more than you think.
Enough w. the ranting, enjoy!
Tracklist:
01. The New Spring – In The Spirit Of The Revolution (00:00-05:06)
02. MX – Denne Nats Væsen Er Stilhed (05:07-06:52)
03. Jongpadawan – Stargaze (06:53-11:14)
04. First Flush – Danish Girl (11:15-13:37)
05. Shiny Darkly – Diana Do Drugs (Outtake) (13:38-18:14)
06. Eskimo Hunt – Mani #4 (18:15-21:54)
07. Far Away From Fiji – We Could Be Kings (21:55-25:23)
08. Celeste – Kah-Ran Hah 2 (25:24-27:28)
09. Andreas Fuehrer – Isterninger Pt. I (27:29-30:20)
10. The Dove Is Dead – Alarcoma (30:21-34:24)
11. Ice Cream Cathedral – Cornucopia (34:25-37:46)
12. War – Brodermordet (37:47-42:44)
13. Indians – Magic Kids (42:45-45:35)
14. Lower – But There Has To Be More (45:36-47:40)
15. Urr – Bleak And Golden (47:41-54:29)
16. The Beardy Durfs – Redhead (54:30-56:47)
17. Carlis – North Korean Step Sequences (Demo) (56:48-1:00:37)
18. Kala-Ok – Stars Are A Sailing (1:00:38-1:03:45)
previous post: Replacements "Let It Be" –

Lyden af turbulente teenageår, en personlig beretning