Sludge-søndag med Mutoid Man og Celeste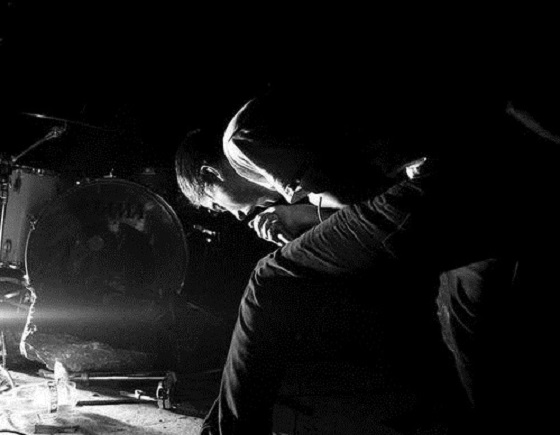 Af Adam Thorsmark
To nye sludge-albums lurer faretruende ude i horisonten. Og på sådan en kold november-søndag er det rigtigt godt med et hårdt soundtrack.
First up: Mutoid Man. Sanger og guitarist Steve Brodsky fra alt/prog/space-metal-kongerne i Cave In og trommeslager Ben Koller fra Converge har slået pjalterne sammen, og ovenpå sidstnævntes mesterlige plade fra sidste år, 'All We Love We Leave Behind', er det kærkomment også at høre Brodsky tilbage på rette spor efter en række sparsomme og ujævne udgivelser både i og udenfor Cave In. Resultatet af Brodskys melodiske sans og killer-riffs og Kollers antiluftskyts-trommer er en optimistisk stonerrock-groovende, fist-in-air sludge-banger.
Next up: Franske Celeste (billedet). Her er vi over i en mere hardcore ende af sludge-spektret. Den over 7 minutter lang smagsprøve 'D'errances en Inimitiés' (google-oversat: 'På vandringer i fjendtligheden') er taget fra deres kommende femte udgivelse, dobbeltalbummet 'Animale(s)'. Efter en tungmetallisk instrumentel åbning sygner sangen hen i hvid støj – for derefter at eksplodere i en black-metal-pærevælling af primalskrig, dommedagsriffs og dobbeltpedal. Og her er vi kun halvejs i sangen. Det er grumt og nådesløst, men i desperationen lurer skønheden. Premature evaluation: muligvis årets metal-album.
"Expressionistic, sophisticated, evolved, overflowing, pitch-black. Just a few words, a desperate attempt to properly approach ANIMALE(S), the fifth full-length record of the French combo CELESTE from Lyon. While their former albums (…)have all been finished in a few months, it took them all the last three years to craft this concept double album. Unsurprisingly, the result of this long process is an opus which is so loaded and dense that it can barely withstand its inner pressure". (Denovali)
Info: Mutoid Mans debutalbum 'Helium Head' er ude den 29. november via Magic Bullet/Nonbeliever Records. Celeste udgiver 'Animale(s)' den 22. november via Denovali, stream hele 'Animale(s)' nu via Terrorizer .
previous post: Viet Cong –

Bevidstløshedens puls