Passive/Aggressive continues in 2024 and offers two internships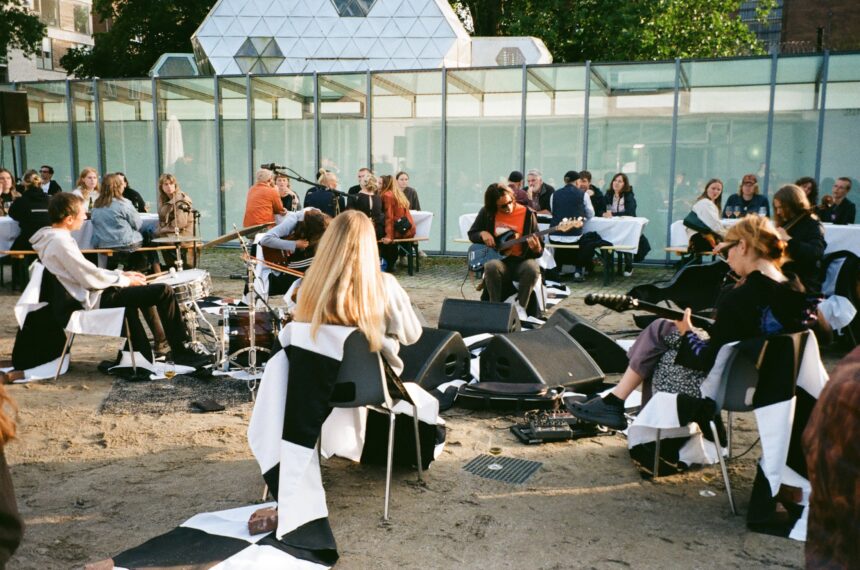 Passive/Aggressive in 2024
Passive/Aggressive is thrilled to announce that we're continuing our activities in 2024 due to generous support from The Danish Arts Foundation, Augustinus Foundation, Koda Culture and Tuborgfondet. As a nonprofit organisation, receiving support from Danish foundations is a necessity for us in order to be able to pay our writers and cover administrative expenses, etc. Thus, we're enormously grateful for the financial support we've received.
In addition to our journalistic activities at passiveaggressive.dk, we're also looking forward to beginning on two collaborative projects with other organisations about the experimental underground scenes in Denmark.
The first project begins in January and is a podcast series while the other begins in April and involves the development of an alternative newsletter. More info coming in the near future about that.
Internships

Do you want to help us with developing new formats and collaborations, project management as well as to write about new releases, concerts and festivals? If so, we'd love to hear from you and potentially offer a constructive and flexible internship in 2024.
We're open for applications for two new internships in 2024: One starting in January and another starting in April. Both internships will be on a part time basis and lasting for two to three months. Your educational background is not important – as long as you can see this internship as relevant to your profession or wishes about your professional future. We welcome all English- and Danish-speaking applicants. However, speaking Danish is not necessary in order to do an internship.
As part of your internship, you'll be working closely with one of our project managers on one of our two collaborative projects. You'll also be expected to contribute with 2 monthly articles for Passive/Aggressive. For what comes to the expected articles, you'll engage in continuous and supportive feedback with Passive/Aggressive's editor-in-chief, with whom you also agree on which topics you'd like to cover. We prioritise the maintenance of a comfortable and non-judgemental work environment with room for professional development.
What we expect of you
You're passionate about or interested in learning more about experimental music in Denmark, in particular from what might be regarded as niche underground scenes
Relevance of your profession and/or educational background to the activities and agenda of P/A
Regards your professional abilities and knowledge as relevant to Passive/Aggressive's activities and agenda

What you can expect from us
A safe and inclusive work environment that appreciates your input and perspectives
Working with people eager to teach you more about the professional foundations and idealistic motivations behind our activities
Passionate and informal work relations
Please note that;
We don't have an office. While you'll attend physical meetings, you'll also be expected to work from home as part of the internship.
Both Passive/Aggressive's editor-in-chief and project managers are working part time with other jobs on the side. This is reflected in the weekly communication.
Application
Please send a brief application to redaktion@passiveaggressive.dk stating;
Your motivation for applying
Expectations for your internship
Which artists and/or releases you think we ought to cover in the near future and why you believe it would be relevant for our readers
Which skills you could contribute with to the editorial team in the development of new formats and outreach to new readers
If you have any questions, you're also more than welcome to write an email or call +45 51 87 87 37.
previous post: Snuggle –

hjertedrevne sange (mixtape)