Solid Blake –
Monumental techno compositions with a rippling surface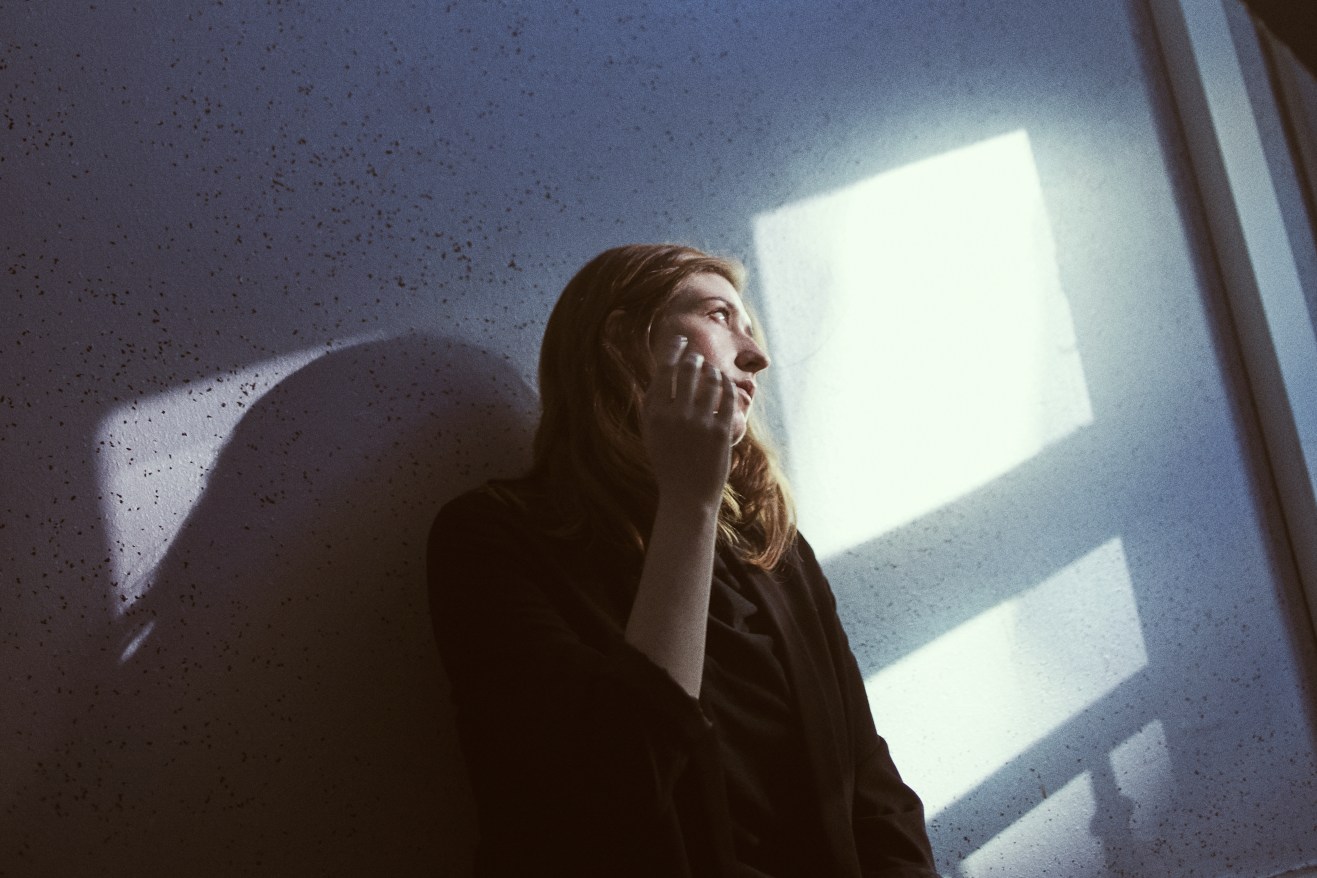 Solid Blake "Warp Room" (Seilscheibenpfeiler, 2018) – review by Alexander Julin Mortensen
The Copenhagen-based Glaswegian producer Emma Blake, better known as Solid Blake, has made a name of herself both nationally as well as internationally. Apart from being part of Apeiron Crew along Smokey and Mama Snake as well as the duo Historical Repeater with Ctrls, Solid Blake made her debut as a producer last year with the EP "Mario" which, in addition to her own alluring compositions, also contained a remix by no other than DJ Stingray.

Now Solid Blake has released an impressive follow-up EP called "Warp Room". It was released on German label Seilscheibenpfeiler, whose latest release before "Warp Room" was the phenomenal EP "Keflavik" by the Danish producer and DJ Kasper Marott. Albeit in each their own way, both Marott and Blake has been practicing a sound that stands out from a vast number of other contemporary key figures in Copenhagen's techno-scene.
While several techno affiliated artists have begun to adopt a certain trance aesthetic to their sound (as documented on the newly released Kulør-compilation), Blake instead incorporates a sonic and rippling electro-sensibility onto her otherwise rather abstract techno compositions. The result is a sound that feels like a punch in the gut and a kiss on the cheek, both embracing and violent at one and the same time.
The EP consists of four cuts, opening with the nearly eight minutes long title track "Warp Room"; a thrilling techno tour de force which sets the mood for the EP with its pulsating and warping sound textures. While "Soap Cube" and "Contract" are the most hypnotic compositions with their repetitious and dagger-sharp melodies, "Tissue" most of all inhabits a lightness and pop sensibility that suits the mechanistic aesthetic of Blake's sound very well. In general, the EP indeed sounds smooth and fresh, while simultaneously feeling both heavy and massive as well. Although one can sense a latent feeling of aggression throughout the EP, all four tracks still leave the listener uplifted by excitement.
The ambivalence between lightness and a certain weight in Blake's sound makes the compositions more thrilling than most average techno-affiliated music. It is an impressive work of craftswomanship, where no element feels unnecessary, and it leaves the listener completely engulfed in its sonic figures and simplistic melodies.
Info: "Warp Room" was released by Seilscheibenpfeiler in November.
previous post: Heather Leigh –

Unsettling intimacy