Heather Leigh –
Unsettling intimacy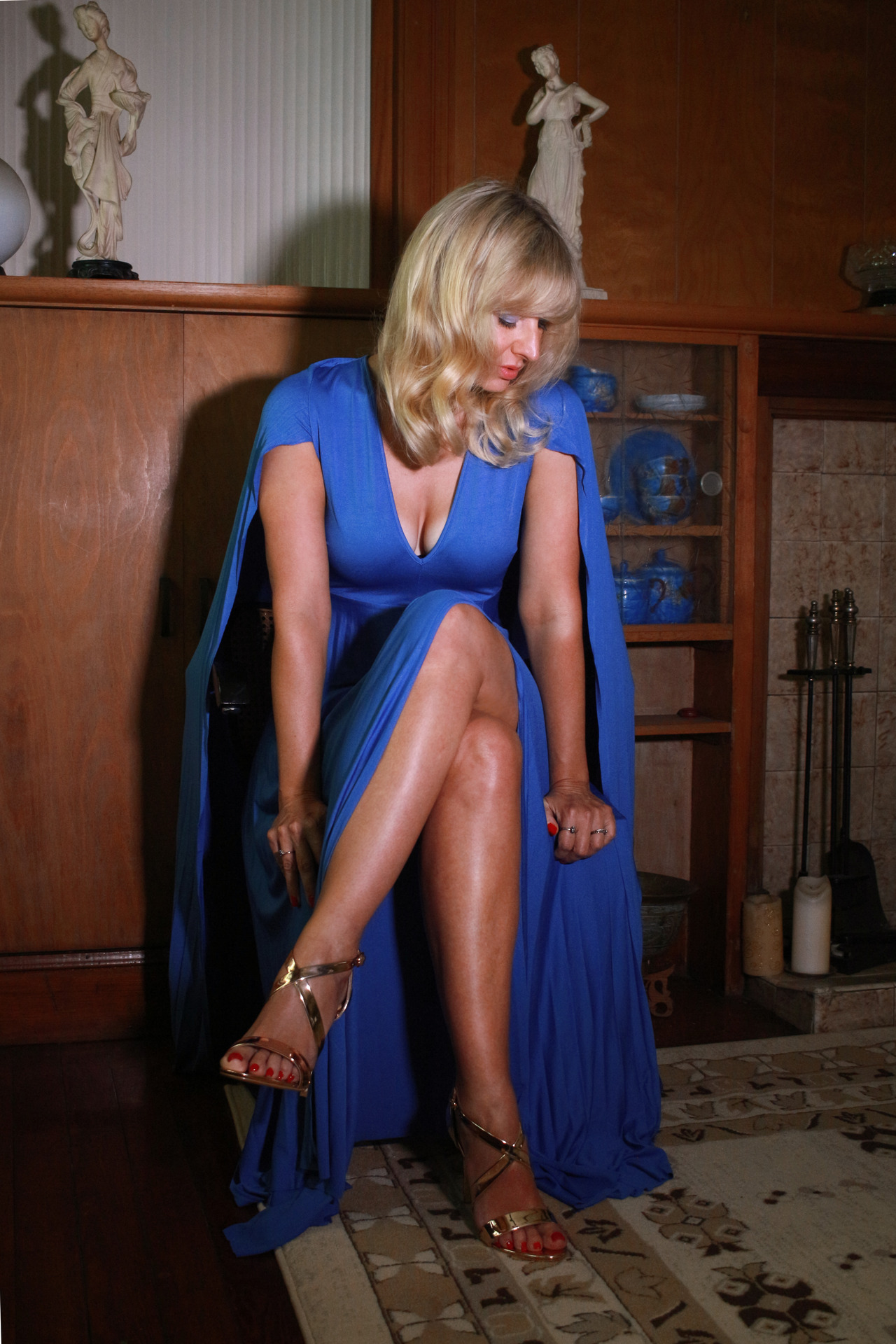 Heather Leigh: Throne (Editions Mego, 2018) – review by Ivna Franic.
If you're at least somewhat familiar with Heather Leigh's music − be it by way of the stunning 2015 album "I Abused Animal", her recent duo with Peter Brötzmann or especially her earlier, live-recorded material − you would be forgiven to be slightly taken by surprise by "Throne"'s opening lines. "You're so interesting", enchants Leigh on "Prelude to Goddess" in an almost possessed manner, following with similarly mundane lines such as "there's something special about you, the way you flip your hair". The lyrics and their vocal interpretation become increasingly ambiguous and eerie soon enough though, naturally putting any causes of possible confusion into a rather different perspective.
"Lena" picks up and expands on any uncanny signals from the opening track unveiling the epic scope of tracks to come as well as the full range of Leigh's powerful vocals, its chorus ominously swaying over the rest of the song. "Scorpio and Androzani" conjures a heavy nocturnal atmosphere to be taken even further by the stunning "Soft Seasons": this one-part drum-machine beat and guitar-led track, and one-part airy acoustic song makes for a peculiar combo of hazy stoner trip-hop and blissful, almost pastoral folk. The 16-minute epic "Gold Teeth" eventually gets washed up in distortion, while the closer "Days Without You" is the closest Leigh gets to a conventional chorus of a true pop gem.
The press release describes Throne as Heather Leigh's "first best pop record", which is of course to be taken with a grain of salt: although there are definitely more melodies and hooks here than on any of her previous releases, the songs barely ever follow the common pop structure. This results in a unique fever-dream mood permeating the record, creating a highly vivid feel that is at the same time both surreal and disturbingly realistic. There is a narrative quality and cinematic aura to most of these songs that makes them easy to imagine as a series of movies, with the dominant feel being that of drifting through nocturnal landscapes of small towns, picking up on different stories, characters and settings along the way. Where "I Abused Animal" seemed profoundly confessional at times, "Throne" feels more like a collection of vignettes on fictional figures and episodes from their lives.
The occasionally unsettling lyrics are coated in a somewhat more approachable sonic landscape than before, with the vocals + pedal steel skeleton of Leigh's stark previous album now expanded to include a synthesizer and a drum machine. As always, there is something carnal about Leigh's music and lyrics, certain uneasiness to reflections on intimacy and lust, a slightly creepy eroticism (if you will) which she makes alluring. And the pop inclinations of "Throne" don't take away any of its bleak charm − in fact they even seem to enhance the goth feel of Leigh's loose but intense noir americana ballads, making for a distinct, bold record that sounds unlike anything else you've heard this year.

previous post: Vort Fatum –

New black metal festival arises at Mayhem in 2019