Waldo & Marsha Marathon Mixtape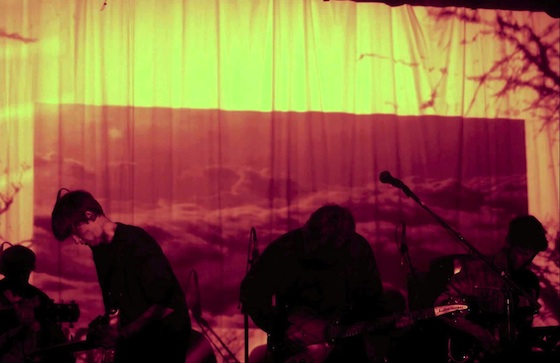 Waldo & Marsha, et ungt band med ambitioner, humør og efterfesterne i orden, har ladet sig inspirere af det alternative spor i musikhistorien og vekslet det til en ep, en single og for nylig debutalbummet "Zoo", der udkom den 22. maj. Waldo & Marsha er består af to trommeslagere, to sangere og et artilleri af guitarer og guitarforstærkere, som er født ud af "Loveless"-inspirationer for nogle år siden, men sigter i retningen af bløde melodier i en storslået rumlighed med masser af ukueligt feel. Glem alt om genrer og koncepter. "Zoo" er først og fremmest en stor dejlig popplade.
Deres Passive/Aggressive Mixtape er et helhedsbillede, der er mere end to timer langt og ikke velegnet til stream, så download det ovre hos dem i en begrænset periode: Waldo & Marsha Marathon Mixtape.
Trackliste
1. Care of Cell 44 – The Zombies
2. Alright – Supergrass
3. Before We Begin – Broadcast
4. Who Loves The Sun – The Velvet Underground
5. Crushed – Cocteau Twins
6. Jumping Fences – The Oliva Tremor Control
7. Skip-a-Long Sam – The Sugar Shoppe
8. I Follow You – Melody's Echo Chamber
9. I'm Not in Love – 10cc
10. The Boy With The Thorn In His Side – The Smiths
11. For Tomorrow – Blur
12. Bluish – Animal Collective
13. Carry The Zero – Built To Spill
14. Star Guitar – The Chemical Brothers
15. The Missing – Deerhunter
16. Head Over Heels – Tears For Fears
17. Schizophrenia – Sonic Youth
18. Silver – Echo & The Bunnymen
19. Quick Canal (with Lætitia Sadier) – Atlas Sound
20. This Night Has Opened My Eyes – The Smiths
21. Define a Transparent Dream – The Oliva Tremor Control
22. One Day (At a Time) – John Lennon
23. If i Am – My Bloody Valentine
24. Shine – Slowdive
25. The World's Strongest Man – Scott Walker
26. River Man – Nick Drake
27. See My Friends – The Kinks
28. Chemical World – Blur
29. The Sun Ain't Gonna Shine Anymore – The Walker Brothers
30. Temptation – New Order
31. Canto De Ossanha (Let Go) – Astrud Gilberto
32. Only Love Can Break Your Heart – Neil Young
33. International Colouring Contest – Stereolab
34. The Rain, The Park & Other Things – The Cowsills
35. Long, Long, Long – The Beatles
previous post: Helium –

genforening med en sjælevens svanesang