Young Bragi –
Sitting Close To A Stranger (mixtape)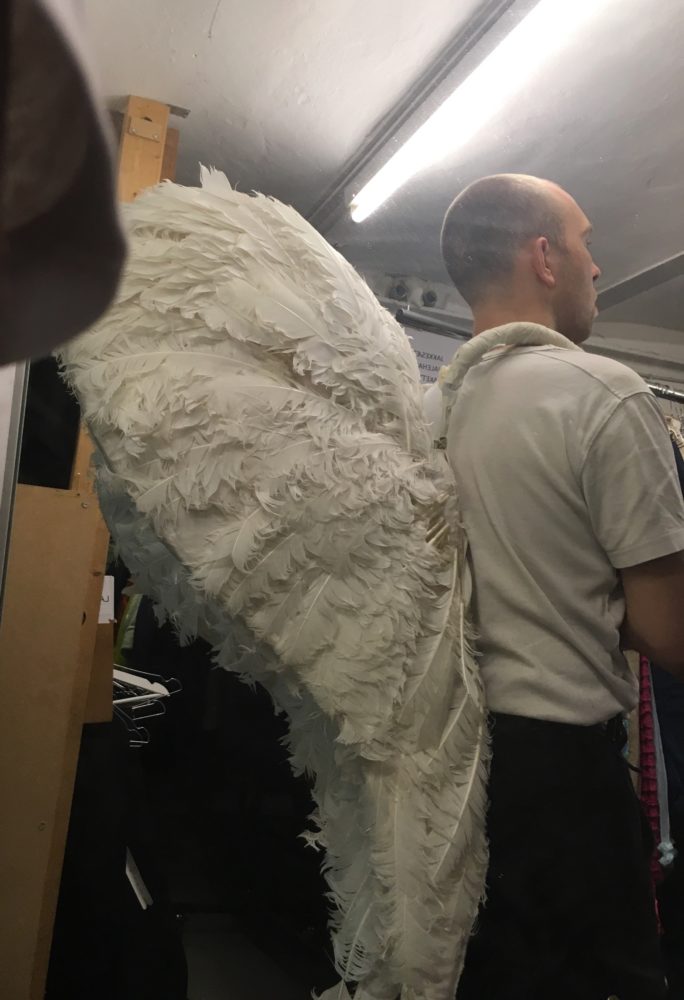 Text and mixtape by Alexander Holm
"Sitting Close To A Stranger" presents unreleased tracks of Young Bragi along side favourite harp artists and storytellers. Among many darlings it features Alice Coltrane, Andreas Vollenweider and Dorothy Ashby. It features a live recording of Dawda Jorbateh from his concert at next door record shop Insula Music's last day before closing down (RIP). It features the theme song of the original computergame Zelda OCT (a recommendable game for wintertimes). It features a short remix of the lovely harp sensei Helen Davies's beautiful tune transitioning into Casimir's Yulecat tale from skaldscircle.com. It features an edit of young bragi practice with good friend and guitarist Mads Kristian Frøslev and a mashup of Ange Halliwell, Nina Simone and name sis Brandee Younger. The reversed version of Alvin Lucier's Sitting in A Room is another personal highligt.
The music is compiled around the idea of the harp as a mediator of storytelling like in ancient bardic tradition. On this mix though it's detached from any historical time or specific culture. "Sitting Close To a Stranger" is made for long distance friend Cesar Ruiz's radioshow which will broadcast sometime in the future. Now pre-shared through source passiveaggressive.dk. Full tracklist available below. Hope you will enjoy and have a charged 2020. yb.
Tracklist – Sitting Close to A Stranger
00:00:00 Young Bragi "Periment" (unreleased)
00:06:35 Alice Coltrane "Wisdom Eye"
00:09:34 Unidentified street musician "Pachelbel Canon in D Major"
00:11:08 Andreas Vollenweider "i"
00:14:46 Audioclip from Alan Lomax doc (link)
00:15:04 Ange Halliwell/Nina Simone/Brandee Younger (mashup)
00:17:24 Dorothy Ashby "Moving Finger"
00:22:58 Savourna Stevenson "Ballad Of Grey Weather"
00:26:59 Kaji Kondo "Fairy Magic" from Zelda OCT soundtrack
00:28:04 Helen Davies "The Meadow" (remix)
00:29:22 The tale of The Yule Cat told by Casimir
00:32:14 Dawda Jobarteh live rec from last day of Insula Music
00:36:34 Young Bragi "Christbeam" (unreleased)
00:39:16 Mary Lattimore "Bold Rides"
00:50:58 MK Frøslev & y bragi "Twergedit"
00:53:56 Alvin Lucier "Sitting in A Room" (reversed)
Info: Young Bragi is the alias of Alexander Holm of the label Sensorisk Verden and Vid Edda. Write sensoriskverden@gmail.com, if you are in the market for a personalized tape.
previous post: Leila Samir –

Bryllupsceremonier og feberdrømme