Året der gik –
Skribenternes lister 2018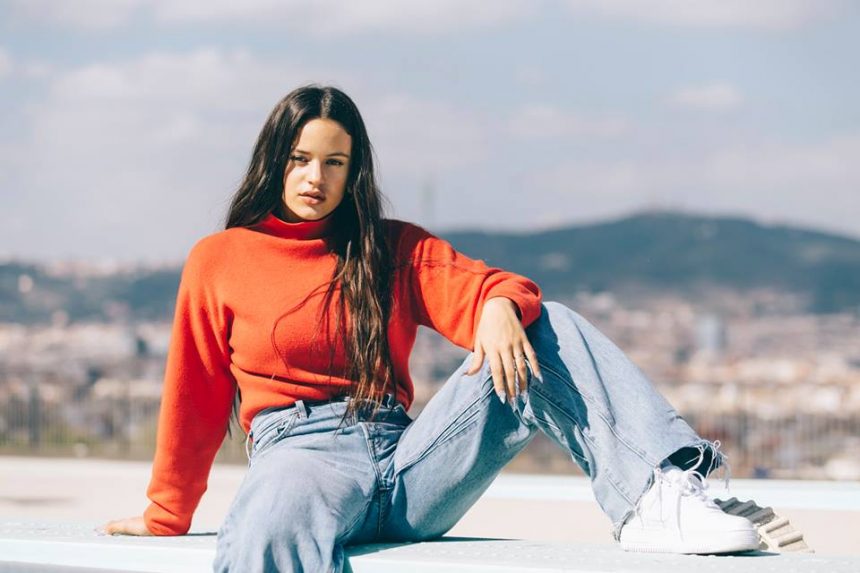 Adam Thorsmark
Internationale (vilkårlig rækkefølge)
Rosalía "El Mal Querer" (Sony)
Saloli "The Deep End" (Kranky)
Viagra Boys "Street Worms" (Year0001)
Amnesia Scanner "Another Life" (PAN)
Tierra Whack "Whack World" (selvudgivet)
Amen Dunes "Freedom" (Sacred Bones)
Tanukichan "Sundays" (Coqueiro Verde Records)
Tirzah "Devotion" (Domino)
Deafheaven "Ordinary Corrupt Human Love" (Anti-)
Dirty Projectors "Lamp Lit Prose" (Domino)
Kamasi Washington "Heaven and Earth" (Young Turks)
SOPHIE "Oil of Every Pearl"s Un-Insides" (Transgressive)
Julia Holter "Aviary" (Domino)
Oneohtrix Point Never "Age of" (Warp)
Parquet Courts "Wide Awake!" (Rough Trade)
Profligate "Somewhere Else" (Wharf Cat Records)
Olden Yolk "Olden Yolk" (Trouble in Mind)
Ought "Room Inside a View" (Merge)
Palm "Rock Island" (Carpark Records)
Ty Segall "Freedom's Goblin" (Drag City)
15 bedste danske plader (vilkårlig rækkefølge)
LLNN "Deads" (Pelagic)
Josiah Konder "Songs For the Stunned" (selvudgivet)
Fritz Fatal, Peter Peter, Morten Chrone, Peter Kyed "After / Det Blødende Hjerte" (Mastermind Records)
Pardans "Spit & Image" (Tambourhinoceros)
Clarissa Connelly "Tech Duinn" (Brystet)
Kogekunst "Sexede" (Musikkens Beskyttelse)
Kyo w/ Jeuru "All the Same Dream" (Posh Isolation)
Hjalte Ross "Embody" (Wouldn't Waste Records)
Værket "Young Again" (Escho)
CTM "Red Dragon" (Posh Isolation)
Tilebreaker "In The Undergrowth" (Shordwood Records)
Astrid Sonne "Human Lines" (Escho)
Gooms "V1″ (Descent)" (Anyines)
Soho Rezanejad "Six Archetypes" (Silicone Records)
Iceage "Beyondless" (Escho/Matador)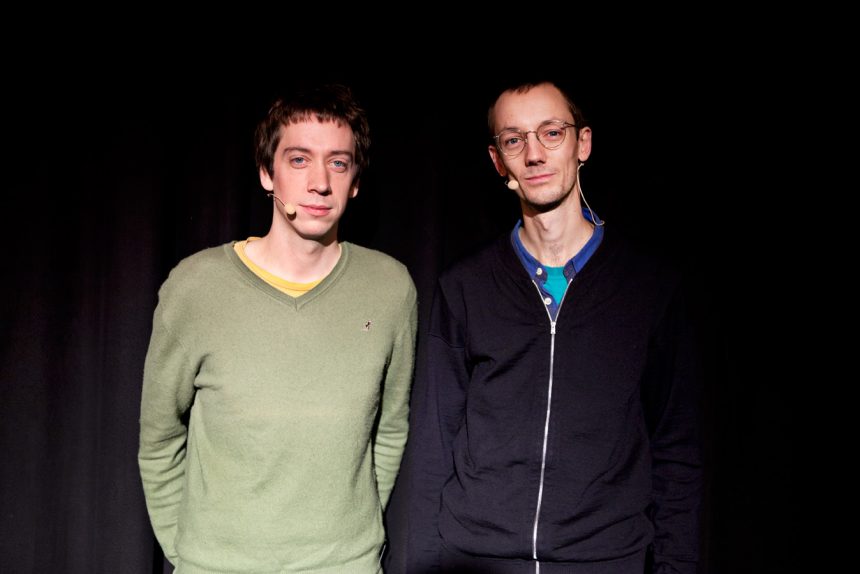 Simon Christensen
Fem eksempler på dansk musikformidling i 2018:
Informations nye kulturtillæg
Danmarks Radio P6 og P8
Seismograf Lyt Dybt
Heartbeats Rockhistorier
OS zine
Favorit selvproducerede LP'er i 2018:
Xenia Xamanek "Envase" (Anyines)
CTM feat. Asger Hartvig "Red Dragon" (Posh Isolation)
Frederikke Hoffmeier for Puce Mary "The Draught" (PAN)
Clarissa Connelly "Tech Duinn" (Brystet)
Astrid Sonne for "Human Lines" (Escho)
Tanja V. Jessen "Feeling Love" (The Cat Box Corp)
Jeppe Zeeberg "Eight Seemingly Unrelated Pieces of Piano Music" (selvudgivet)
Quest Removal "What We Are" (selvudgivet)

Andre favoritter
Spost "Monkey Face" (selvudgivet)
Birds In Flight "Get Real Big" (Mastermind Rec.)
Hjalte Ross "Embody" (Wouldn't Waste Records)

Special mention
Amalie Smith "51 e.DSO" (selvudgivet)
Julius Eastman "The Nigger Series" (arkivudgivelse)
Tre samfundsrelevante tekster
Thorbjørn Radisch på Bisse "Grand Danois" (selvudgivet)
GP&PLS "21 X-tra Kone Standard'er" (selvudgivet)
Jonas Okholm på Spost "Flere" (selvudgivet)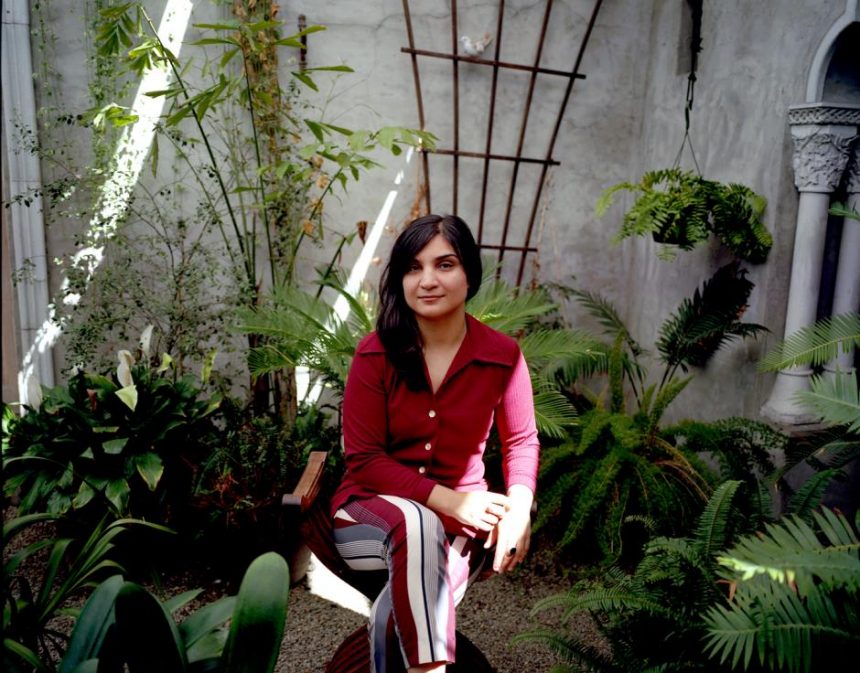 Ivna Franic
LP
Lucrecia Dalt "Anticlines" (RVNG Intl.)
Tirzah "Devotion" (Domino)
Cecilia "Adoration" (Halcyon Veil)
Low "Double Negative" (Sub Pop)
Heather Leigh "Throne" (Editions Mego)
U.S. Girls "In a Poem Unlimited" (4AD)
Klara Lewis & Simon Fisher Turner "Care" (Editions Mego)
Marie Davidson "Working Class Woman" (Ninja Tune)
Maria w Horn "Kontrapoetik" (Portals Editions)
Niagara "Apologia" (Príncipe Discos)
Vanligt Folk "Hambo" (Kontra-Musik)
Robyn "Honey" (Konichiwa Records)
Julia Holter "Aviary" (Domino)
Lucy Railton "Paradise 94" (Modern Love)
Laurel Halo "Raw Silk Uncut Wood" (Latency)
Teresa Winter "What The Night is For" (The Death of Rave)
Yves Tumor "Safe in the Hands of Love" (Warp Records)
Josephine Foster "Faithful Fairy Harmony" (Fire Records)
Caterina Barbieri "Born Again in the Voltage" (Important Records)
Sarah Davachi "Gave in Rest" (Ba Da Bing!) / "Let Night Come on Bells End the Day" (Recital)
EP
Abyss X "Pleasures of the Bull" (Danse Noire)
Shygirl "Cruel Practice" (Nuxxe)
700 Bliss "Spa 700" (Halcyon Veil)
Object Blue "REX" (Let's Go Swimming)
bod [包家巷] "Limpid Fear [清澈恐惧]" (Knives)
Kali Malone "Organ Dirges 2016-2017" (Ascetic House)
Georgia/Bellows "Decouple ][ Series" (OOH-sounds)
DK
Astrid Sonne "Human Lines" (Escho)
Soho Rezanejad "Six Archetypes" (Silicone Records)
Lyra Valenza "Scan, Deliver EP" (Black Opal/Petrola 80)
CTM "Red Dragon" (Posh Isolation)
Gel "Drama Tools" (NESM)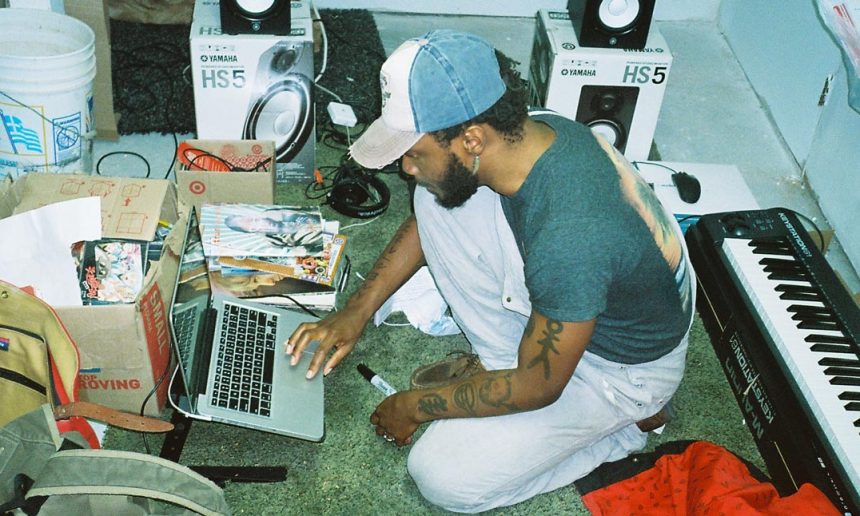 Mikkel Arre
DK:
Astrid Sonne "Human Lines" (Escho)
GEL "Drama Tools" (NESM)
Rasmus Juncker "Ophold" (Kingdoms)
Lyra Valenza "Scan, Deliver" (Black Opal/Petrola 80)
Puce Mary "The Drought" (PAN)
Vanessa Amara "Manos" (Posh Isolation)
shout-outs til Asger Kudahl "Sketches for Revolution" (Resonans Recordings), Exquisite Russian Brides "Overflow Variations" (The Cat Box Corp.), Iceage "Beyondless" (Escho/Matador) og SØS Gunver Ryberg "Solfald" (Noise Manifesto)
UDLAND:
Gábor Lázár "Unfold" (The Death of Rave)
Ian William Craig "Thresholder" (Fat Cat)
Jlin "Autobiography" (Planet Mu)
Kali Malone "Cast of Mind" (Hallow Ground)
Mount Eerie "Now Only" (P.W. Elverum & Sun)
Objekt "Cocoon Crush" (PAN)
Proc Fiskal "Insula" (Hyperdub)
Tirzah "Devotion" (Domino)
shout-outs til Bamba Pana "Poaa" (Nyege Nyege Tapes), Low "Double Negative" (Sub Pop), RP Boo "I'll Tell You What!" (Planet Mu) og SOPHIE "Oil of Every Pearl's Un-Insides" (Transgressive)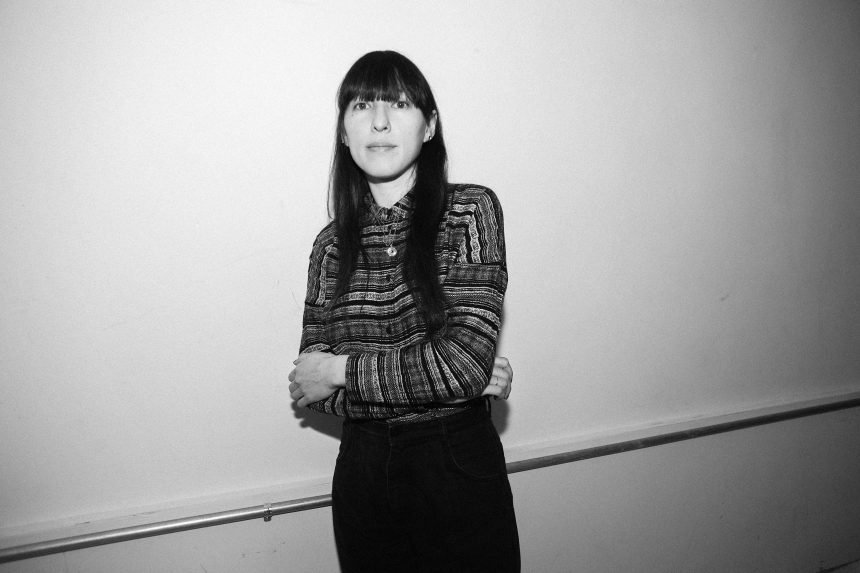 Emil Grarup
DK:
Lyra Valenza "Scan, Deliver" (Petrola 80/Opal Tapes)
CTM "Red Dragon" (Posh Isolation)
First Flush "Spira" (Visage)
Josiah Konder "Songs for the Stunned" (selvudgivet)
Vanessa Amara "Manos" (Posh Isolation)
UDLAND:
DJ Lilocox "Paz & Amor" (Príncipe)
Kelman Duran "13th Month" (Apocalipsis)
тпсб "Sekundenschlaf" (Blackest Ever Black)
Skee Mask "Compro" (Ilian Tape)
Hiro Kone "Pure Expenditure" (Dais Records)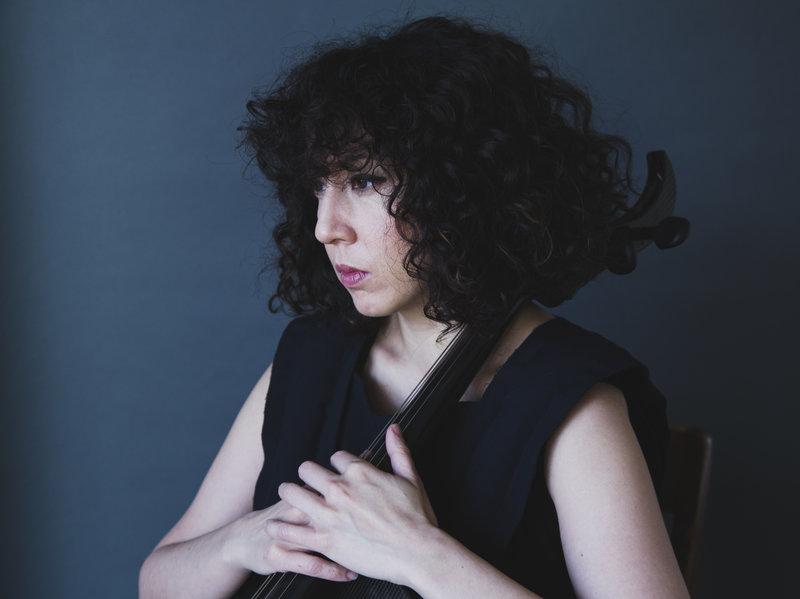 Programmøren
Sarah Davachi "Gave In Rest"
Clarice Jensen "For This From That Will Be Filled"
Felicia Atkinson & Jefre Cantu-Ledesma "Limpid As The Solitudes"
Glass Knot "Present Tense"
Mica Levi "Jackie"
Kasper Bjørke "The Fifty Eleven Project"
Free The Land "Global Ecophony: Audio Transmissions From The Exhibition"
Erik K Skodvin & Rauelsson "A Score For Darling"
Andrea Novel, Cæcilie Trier & Emil Elg "Windows Gateways Bridges"
Kate NV "для FOR"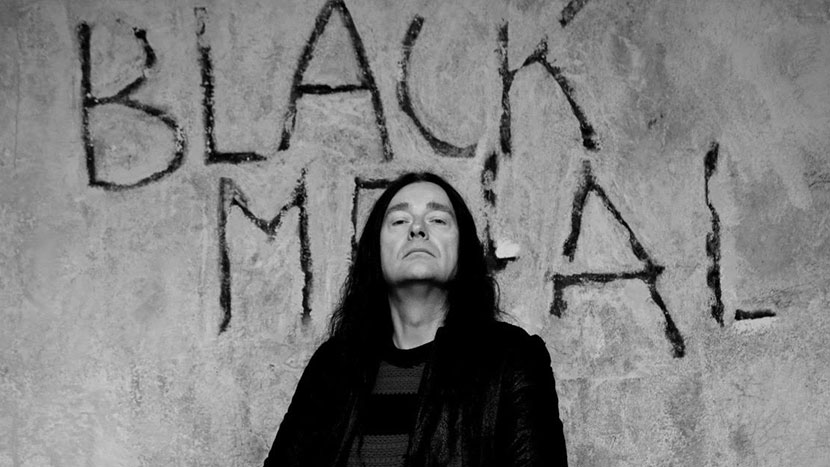 Klaus Q Hedegaard" (Audiodrome/Sounds)
Udenrigssager
Kurokuma "Dope Rider" (Doom Stew Records)
Full Of Hell / Intensive Care "SPLIT" (Anthems Of The Undesirable)
Thom Yorke "Suspiria "Music For The Luca Guadagnino Film" (XL Recordings)
Tomaga ""Music For Visual Disorders" (Meakusma)
Chepang / Test SPLIT" (Cricket Cemetary)
Daughters "You Won't Get What You Want" (Ipecac)
Imperial Triumphant "Vile Luxury" (Throatruiner)
Jonny Greenwood "Phantom Thread" (Nonesuch)
Herd Mover "Vol. 2.5: The Science Of Herd Movement" + "Vol. 3: Section 59″ (Astral Noize Records)
Baptists "Beacon Of Faith" (Southern Lord)
CZN "The Golden Path" (Lovers & Lollypops)
Ricarda Cometa "Ricarda Cometa 2″ (Nefarious Industries)
Sumac "Love In Shadow" (Thrill Jockey)
Part Chimp "Cheap Thriller" (Chart Pimp Records)
Daniel Rossen "Deerslayer" (Warp Records)
Erosion "Maximum Suffering" (Hydra Head Records)
WVRM "The Blood Of The Coven Is Thicker Than Water Of The Womb" (not on label)
Napalm Death "Coded Smears And More Uncommon Slurs" (Century Media)
Oneida "Romance" (Joyful Noise Recordings)
Immortal "Northern Chaos Gods" (Nuclear Blast)
…og et par fine DK udgivelser
Nyredolk "Demo" (Caligari Records)
Smertegrænsens Toldere VS UxDxS "SPLIT" (Mastermind / Indisciplinarian)
The Malpractice "Slur" (Crunchy Frog)
Spost "Monkey Face" (not on label)
Erna "Pan" (Wetwear)
Bisse "Tanmaurk" (Showbisse Inc)
Anders Bach, Kristian Paulsen "Temper // Per Capita" (Wetwear)
Hyrevognene "S/T" (Mastermind)
…der var mange flere. Fedt for dem.
Ekstraordinær tommelfinger opad og "tak for i år" til :
DFDS Oslo Minicruise
Kill-Town Death Fest
Jonas Åkerlunds "Lords Of Chaos" film var for mig årets bedste dårlige filmoplevelse. Den vil jeg se igen i 2019.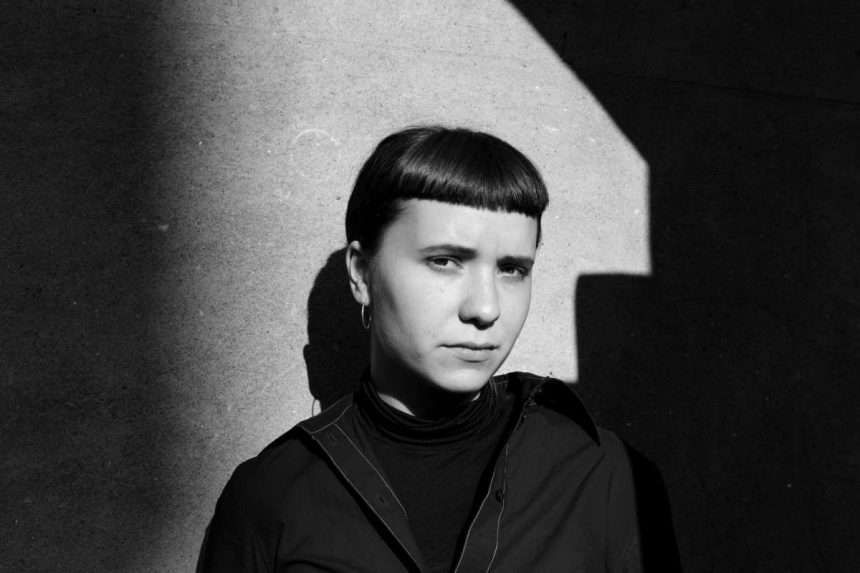 Sandra S. Borch
Top 10 Danske
Astrid Sonne "Human Line" (Escho)
Puce Mary "The Drought" (PAN)
The Empire Line "Rave" (Northern Electronic)
Vanessa Amara "Manos" (Posh Isolation)
Danske Båndamatører" (Institut for Dansk Lydærkoelogi)
Sufie Elmgreen "James" (The Lake Radio)
Xenia Xanamek "Envase" (Ayines)
Glass Knot "Present Tense" (Foul-up)
Kasper Marott "Keflavik" (Seilscheibenpfeiler)
Erna "PAN" (Wetwear)
Special mention: Raquin "Ariclone" (Janushoved)
Top 10 international
Maria W Horn "Kontrapoetik" (XKatedral og Portal Editions)
Lucrecia Dalt "Anticlines" " (RVNG lntd.)
Take me a_part, The remixes "Kelala + various" (warp)
Caterina Barbieri "Born Again in the Voltage" (Important Records)
700 Bliss "Spa 700″ (Halcyon Veil)
Tirzah "Devotion" (Domino Recording Co)
Michele Mercure "By Herself" (RVNG Ltd)
Nadine Byrne "Dreaming Remembering" (iDEAL Recordings)
Sophie "Oil Of Every Pearl's Un-insides" (Transgressive)
Chaines "The King" (Slip)
Special mention:
Raime "We Can't Be That Far From The Beginning" (RR)
Christoph De Babalon "If your're into it, I'm out" (Digital Hardcore)
The Caretaker "Everywhere at the end of time "stage 5" (History Always Favours the Winners)
Jason Korál "Modified Perspectives" (Stroom.tv)
Amnesia Scanner "Another life" (PAN),
Hontos "Subway series vol 1" (Bank Records NYC)
48 Cameras "Chosen Songs" (Stroom.tv)
Osheyack "Sadomodernism" (Bedouin Records), тпсб "Sekundenschlaf" (Blackest Ever Black)
Objekt "Cocoon Crush" (PAN)
JPEGMAFIA "Vetaran" (Peggy/Deathbomb Arc.)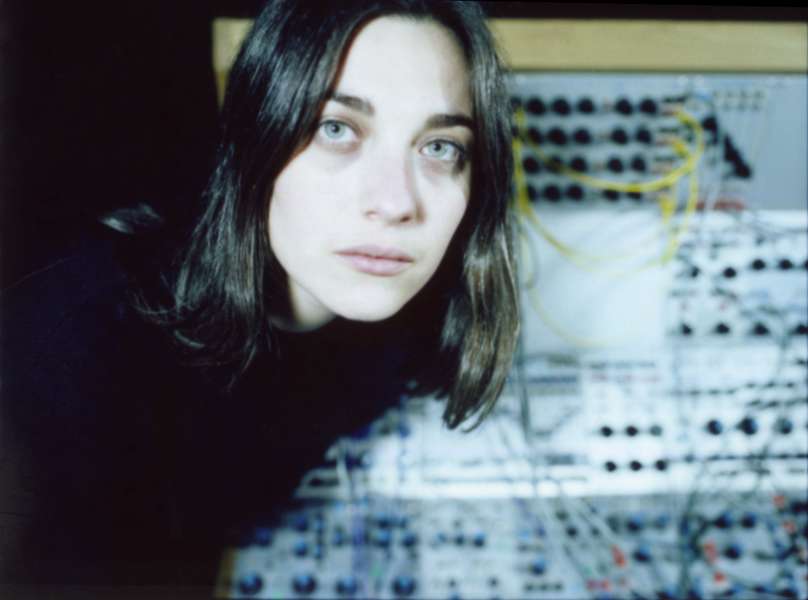 Mikkel Rørbo
I vilkårlig rækkefølge og forskellige formater.
Free The Land "Arctic Freedom" (selvudgivet), Bedside Ecology" (selvudgivet), Global Ecophony" (Ascetic House)
Det er lidt en blanding af "udgivelser" eller transmissioner publiceret på forskellige tidspunkter og formater. Primært er FTL interessante ud fra deres kollektive tematikker om økologier, urbanisme og infrastrukturer, som behandles ud fra en optik som i højere grad har rødder i D.I.Y. end akademika og samtidig er det et spændende output i konteksten af de involveredes øvrige praksisser; primært bestående af Jesse Sanes" (Liebestod) med en roterende gruppe af samarbejdspartnere, så som Nial Morgan" (Race to the Bottom), Frederikke Hoffmeier" (Puce Mary), Henrik Söderström" (Händer Som Vårdar) og Kali Malone.
Puce Mary "The Drought" (PAN)
Med The Drought har Frederikke Hoffmeier opnået at, i højere grad end nogen af de tidligere udgivelser, vise hvor stort et potentiale Puce Mary projektet har. Albummet har emotionel tyngde samt kompositorisk og udtryksmæssigt stor diversitet inden for en stadig minimal og stringent palette, som viser hvor langt Frederikke har taget projektet igennem årene igennem hårdt arbejde.
Holly Herndon/Jlin feat. Spawn "Godmother" (selvudgivet)
Jeg har ventet på et officiel udspil, siden Holly Herndon og Mat Dryhurst fortalte om denne udvikling af deres praksis med maskinintelligensen Spawn for snart et par år siden. Projektet er i høj grad interessant på et konceptuelt niveau og viser med skarp intention fremtidige potentialer og med kritisk stillingtagen at maskinintelligens fremfor alt på et spirende stadie, hvorfor vores arbejde med den er så meget vigtigere..
Kepla & DeForrest Brown, Jr. "The Wages of Being Black is Death" (PTP)
Ligesom deres forrige samarbejde, Absent Personae, er The Wages … også en tung og kompleks størrelse, på én gang både følelsesladet og distanceret, minimal og indholdstung. Duoens teoretiske overskud er tydeligt i måden hvorpå abstrakte observationer gøres personlige og intime.
Zuli "Terminal" (UIQ)
Ekstremt gennemtænkt og detaljeret udgivelse med en lyd som fremstår unik i min optik. Genre-ekvilibrisme i særklasse.
Autechre "NTS Sessions" (Warp)
Det er 8 timer med Autechres fulde spændevidde?
Mark Fisher "K-Punk: The Collected and Unpublished Writings of Mark Fisher" (2004-2016)" (Repeater Books)
Med sine omtrent 800 sider viser denne bog Mark Fishers enorme talent for tænkning, skarp kulturanalyse, forståelse for musik, politik, filosofi og hvad-som-helst og ekstremt store samtidige relevans. Desværre uden mulighed for mere nyt i fremtiden.
Kali Malone "Organ Dirges 2016-2017″ (Ascetic House) + Cast of Mind" (Hallow Ground)
Organ Dirges … er virkelig dyb og gennemarbejdet orgelmusik. Meget minimalistisk i sit udtryk men med utroligt mange detaljer; særklasse drone, som har en særegen tilgang til arbejdet med orgel som instrument, som viser Malones tekniske finesse og forståelse for rumlighed. Meget af det samme gør sig gældende for Cast of Mind, som på den anden side har en større lydmæssig bredde og diversitet og igen fremviser Malones evner som komponist og forståelse for tonalitet.
Christoph De Babalon "If You're Into It I'm Out of It" (Digital Hardcore/Cross Fade Enter Tainment)
Årets genopdagelse, den er også for nyligt blevet genoptrykt til dem som vil have et objekt. Jeg har virkelig lyttet meget til denne, men blev nødt til at blive mindet om den igen for virkelig at få den tilbage i rotation. Det siger noget om denne 21 år gamle udgivelse, at den stadig i dag lyder helt utroligt samtidig eller omvendt siger det noget om samtidens musik.
Amnesia Scanner "Another Life" (PAN)
Det her album har lidt til ethvert øjeblik; interessant lyd, hits, masser af larm, masser af beats, nerve, intelligens. Der er nok en grund til, at det kommer til at dukke op på masser af årslister.
Stine Janvin "Fake Synthetic Music" (PAN)
Fake Synthetic Music er igen et meget kontrastfyldt album med et stærkt teknisk, konceptuelt udgangspunkt. Det kan både være udflydende og nærmest afslappende eller helt ekstremt udfordrende alt efter hvilken måde, man vælger at gå til det. Du kan nok være næsten 100 på, at det giver din familie noia til julemiddagen også.
Reza Negarestani "Intelligence and Spirit" (Urbanomic)
Sandsynligvis den bog jeg har set mest frem til i meget lang tid. Og kommer til at bruge meget lang tid på.
Anbefalelsesværdige udgivelser er også Felicia Atkinson "Coyotes" (Geographic North), Mark Fell "INTRA" (Boomkat Editions), Demdike Stare "Passion" (Modern Love), die Reihe "Vocoder" (Anòmia) og fremtidige udgivelser med Ex-Continent "Participant" (Anòmia/Ormolycka) og Zeno van den Broek "anti.symm/Hysteresis.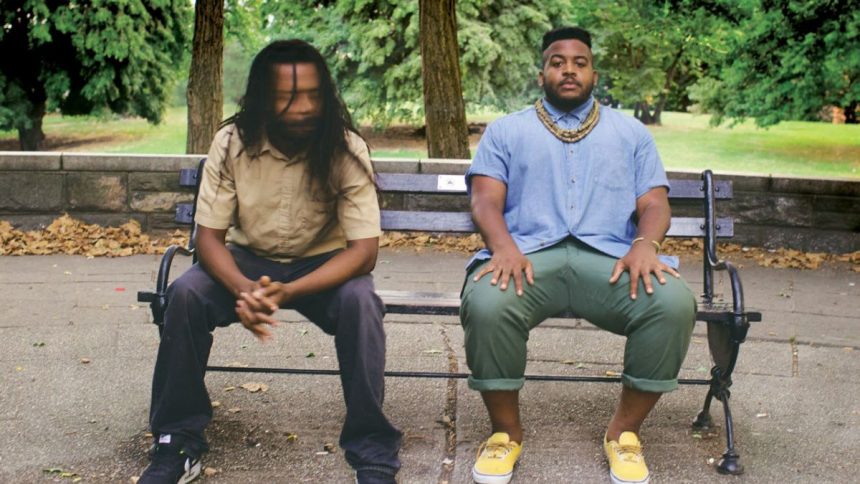 Javier Orozco
I spent the last 14 months without a stream-on-demand music service, which unsurprisingly affected how and what I listened to throughout this period. It created a sensation of being behind, records I read about that I did not get to listen in their entirety or that had to be pulled from other sources" (a YouTube ad-blocker turns out to be the greatest of allies). My year was not truly defined by music released this year and now that's about to fade it feels as if I spent most of my mornings listening to Hiroshi Yoshimura.

I appealed to the radio, not in the traditional sense and surely in a very specific manifestation: NTS. An endless portal to musical exploration that offers a restricted sense of agency, but also of community and chance. Thanks to their InFocus series I truly paid attention to David Sylvian, and discovered a vocal version of Sakamoto's Merry Christmas, Mr. Lawrence under the title Forbidden Colours. Lee Hazlewood arrived through these same means. Como La Flor focuses on bolero, cumbia and salsa, a gateway towards the music heard at my grandparent's home. Surely there were some classic NTS tunes as Hafi Deo" (a Charlie Bones Show classic) and Shadows From Nowhere" (which I plucked form Kaitlyn Aurelia Smith's monthly show). There was something thoroughly enjoyable about diminishing my control over what I listened.
Since this feature is about 2018, a year that felt like walking on a tightrope without an umbrella, here are a couple of records that captured some of fissures of these 365 days. Paraffin" (Backwoodz Studioz) is Armand Hammer's third record. The hip-hop duo comprised of Elucid and Billy Woods" (who have respectable catalogues of their own) released another triumphant record that grasps the current grimness and unrest. Ka paired with Animoss as Hermit and the Recluse for Orpheus vs. The Sirens" (Obol for Charon). Animoss's rich and eerie production offers a soulful and rusty canvas for the veteran rapper to paint his sooty narratives, a blend of equal parts hoodlum tales, greek mythology and street wisdom.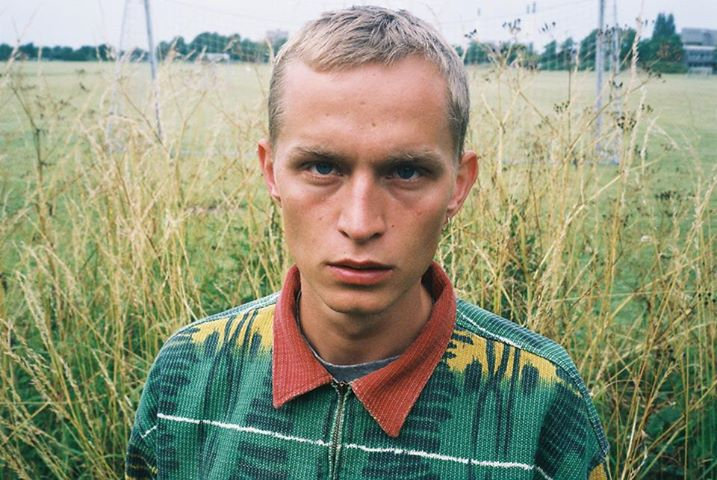 Nils Bloch
Danske
Vanessa Amara "Manos" (Posh Isolation)
Boli Group "N.P.D.S" (Posh Isolation)
Xenia Xamanek "Envase" (Ayines)
Udenlandske
Kareem Lotfy "QTT10″ (Quiet Times Tapes)
Blood Orange "Negro Swan" (Domino)
Cat Power "Wanderer" (Domino)
Rafel Anton Irisarri "Sirimiri" (Umor Rex)
Abul Mogard "Above All Dream" (Estatic)
Grouper "Grid Of Points" (Kranky)
Special mention
Excelsior "Time of none" (single)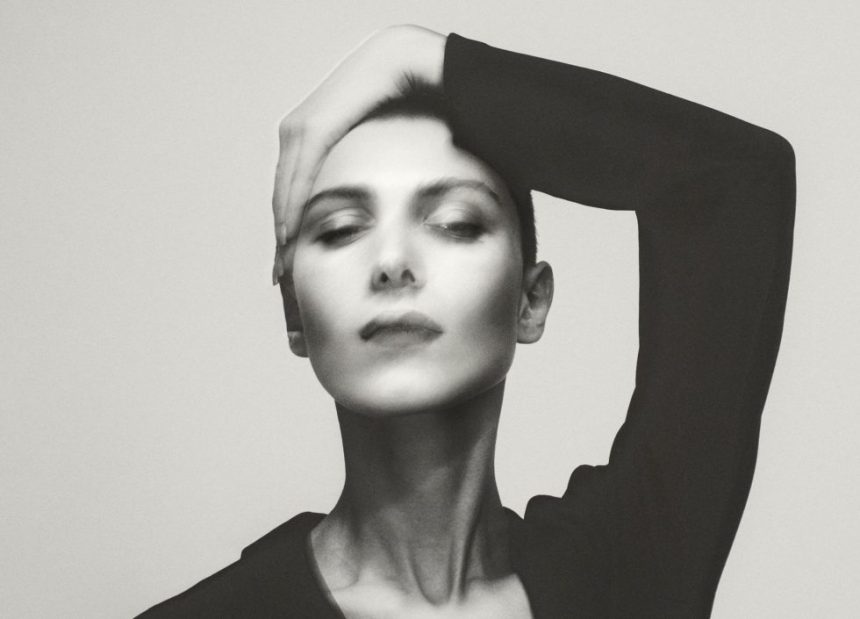 Ida Faaborg
Skee Mask "Compro"
Debit "Animus"
Tirzah "Devotion"
Blood Orange "Negro Swan"
Amnesia Scanner "Another Life"
Kate NV "для FOR"
Dedekind Cut "Tahoe"
RP Boo "I'll Tell You What!"
Grouper "Grid Of Points"
Kamasi Washington "Heaven And Earth"
Okzharp & Manthe Ribane "Closer Apart"
Low "Double Negative"
Autechre "NTS Session 2"
Oliver Coates "Shelley's on Zenn-La"
Laurel Halo "Raw Silk Uncut Wood"
Special mention: Ryuchi Sakamoto "Async Remodels" (remix)
Danske:
Astrid Sonne "Human Lines"
CTM "Red Dragon"
First Flush "Spira"
Josiah Konder "Songs For The Stunned"
Soho Rezanejad "Six Archetypes"
Oddsize:
Lyra Valenza "Scan, Deliver"
Rune Bagge "Pink Dreams"
SØS Gunver Ryberg "Solfald"
Sugar "No Sex Only Feelings"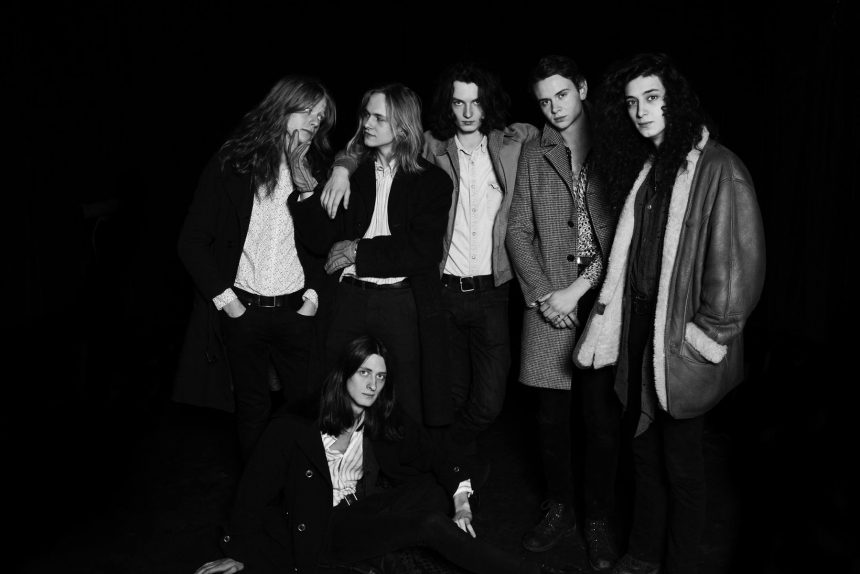 Kim Elgaard Andersen
DK:
Astrid Sonne "Human Lines" (Escho)
EYES "EYES" (selvudgivet)
First Flush "Spira" (Visage)
Nicklas Sørensen "Solo 2" (El Paraiso)
Ond Tro "Støv" (Travesty Music)
Pardans "Spit and Image" (Tambourhinoceros)
Taphos "Come Ethereal Somberness" (Blood Harvest)
Værket "Young Again" (Escho)
Derudover skal Mythic Sunships "Another Shape of Psychedelic Music" (El Paraiso) fremhæves, til trods for at jeg kender flere af bandmedlemmerne privat. Det ændrer dog ikke ved at jeg synes det er en voldsomt fed plade.
UDLAND:
Amen Dunes "Freedom" (Sacred Bones)
Beak> ">>>" (Invada)
Black Milk "FEVER" (Mass Appeal)
Bruce Lamont "Broken Limbs Excite No Pity" (War Crime)
Eli Kezler "Stadium" (Shelter Press)
Hermit and the Recluse "Orpheus vs. the Sirens" (Obol for Charon)
Immortal "Northern Chaos Gods" (Nuclear Blast)
JPEGMAFIA "Veteran" (Peggy/Deathbomb Arc.)
Julia Holter "Aviary" (Domino)
Ken Mode "Loved" (Season of Mist)
KIDS SEE GHOSTS "KIDS SEE GHOSTS" (Good)
Kriegsmaschine "Apocalypticists" (No Solace)
Low "Double Negative" (Sub Pop)
Marisa Anderson "Cloud Corner" (Thrill Jockey)
Messa "Feast for Water" (Aural Music)
Nils Frahm "All Melody" (Erased Tapes)
Nine Inch Nails "Bad Witch" (The Null Corporation)
Noname "Room 25" (selvudgivet)
PRhyme "PRhyme 2" (selvudgivet)
Primordial "Exile Amonst the Ruins" (Metal Blade)
Profligate "Somewhere Else" (Wharf Cat)
Pusha T "Daytona" (Good)
Roy Montgomery "Suffuse" (Grapefruit)
Saba "CARE FOR ME" (selvudgivet)
Sleep "The Sciences" (Third Man)
Slugdge "Esoteric Malacology" (Willowtip)
Sunwatchers "II" (Trouble in Mind)
The Body "I Have Fought Against It, But I Can't Any Longer" (Thrill Jockey)
YOB "Our Raw Heart" (Relapse)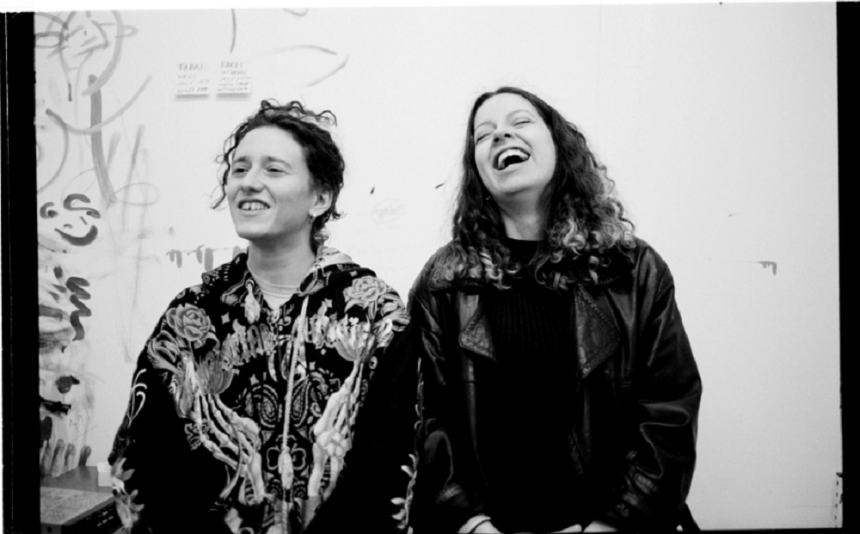 Alexander Julin Mortensen
UDENLANDSKE
Tirzah "Devotion" (Domino)
Rezzett "s/t" (Trilogy Tapes)
Shinichi Atobe "Heat" (DDS)
Pusha T "Daytona" (GOOD Music)
Pendant "Make Me Know You Sweet" (West Mineral)
DANSKE
CTM "Red Dragon" (Posh Isolation)
Lyra Valenza "Scan, Deliver" (Petrola 80/Opal Tapes)
Boli Group "N.P.D.S." (Posh Isolation)
Rune Bagge "Pink Dreams" (Northern Electronics)
V/A "Tiden Går Sgu" (Regelbau)
PS. Passive/Aggressive holder juleferie fra 31. december til 15. januar. Vi ses.
previous post: Året der gik –

De bedste danske kassettebånd, oddsizes og compilations i 2018 (udvalgt af redaktionen)