JH1.FS3 –
a record at its strongest when it dares to be fragile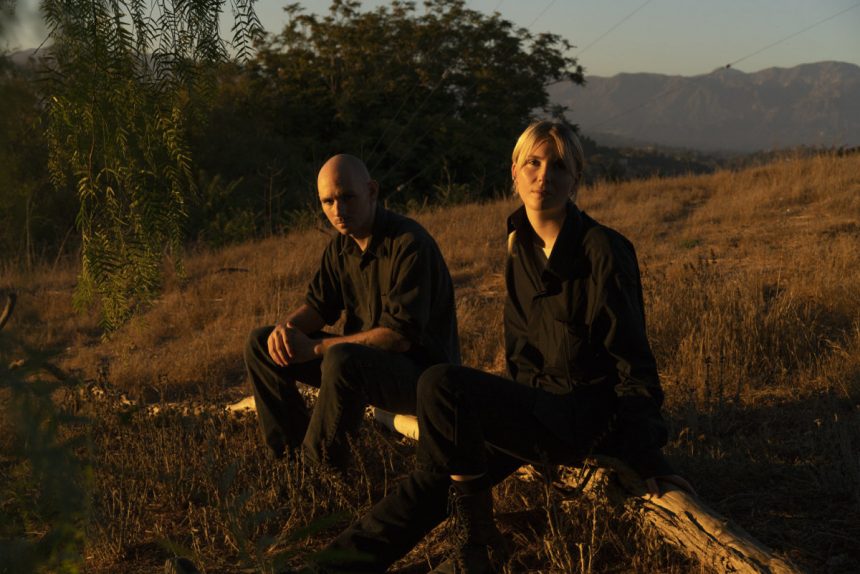 JH1.FS3 "Trials and Tribulations" (Dais Records, LP) – Review by Mikkel Rørbo
Tension. Not anxiety-laden tension, but rather demanding of a specific kind of unrelaxed attention, one from which you cannot withdraw entirely on your own terms. This is the effect experienced already on the first listen to 'Every Little Detail' as Frederikke Hoffmeier's spoken word commences. It's detailed and imperfect, concrete in its expression, but constantly insinuating a distance or disconnection affording a voyeuristic quality to it. In a way, this is the most enticing quality of "Trials and Tribulations", the way in which it feels deeply intimate, filled with snippets and views of the real, but presented with a narrative distance that provides a deep uncertainty of the stories' grounding in reality or fiction, or indeed that liminal space right in between.
As most listeners will probably be aware, JH1.FS3 is the duo of Frederikke Hoffmeier, also known as Puce Mary, and Jesse Sanes, who plays as Liebestod and collective Free the Land, and it is certainly difficult not to be reminded of these other projects while listening. But although there are familiar techniques and sounds throughout, the overall expression, and way the release merges the tracks into a whole, results in a very different experience than is found in these artists' other projects.
JH1.FS3, and indeed this release, has been touted as having cinematic qualities, something I am not entirely sure I agree with, but it has, undeniably, a different drive and expression than the solo projects of either of the involved. Both in its bare narrative qualities, as well as the equally bare emphasis on "smaller" sounds; melodic snippets, minimal loops, isolated field recordings, even the synthesis is of a sparser nature, eschewing the massive tectonic shifts both have individually deployed, even delving into sounds which would not be out of place contextualized with Vangelis or Carpenter (on tracks such as "Aleppo in Headlines" or "At the Bottom of the Night"). Overall the record has a sparseness which strengthens its narrative structure – and this is perhaps what should be highlighted, the feeling of narrativity that so underpins the release as a whole.
The album is at its strongest when it dares to be fragile and quiet. The moments in which it dwells on certain moods or lingers on a somber note. The tracks that dare to be brittle and fragile are those that carry the release far more than those that return to the industrial-tinged harshness, which is more characteristic of each of their other endeavors. This fragility is acutely present on the aforementioned "At the Bottom of Night" and "Every Little Detail", but even more so on the two closing tracks, "Infinite Emptiness of a Heavy Heart" and "Nice", with the latter ending with candid singing engulfed by radio static, which, while perhaps not intentional, is reminiscent of folk music.
"Trials and Tribulations" is at times tumultuous, but mostly it's not, opting rather for quiet instability. Like a series of photo slides projected at a steady, pensive pace, it gives a momentary, fragmented impression but hardly leaves you with the full story. It is beautifully melancholic, isolated, like being an invisible presence momentarily observing a couple alone in a home.
Info: "Trials and Tribulations" was released on January 25th from Dais Records.
previous post: Collider –

A debut that brings energy back to shoegaze